Osaka has brought another great choice for Japanese cuisine to Manchester.
The night my Lovely Dining Companion and I ventured downtown to check out Osaka, the Queen City was still shaking off a minor snowstorm. We had no trouble finding parking on a side street, though we had to drive over piles of snow to nestle into the space.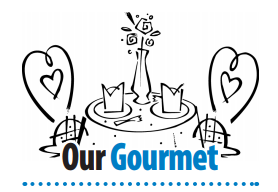 We weren't surprised to find Osaka empty when we arrived around 6 p.m. The Japanese sushi and hibachi restaurant next to the Gyro Spot has only been open for a couple of weeks, and so far this was proving to be a relatively quiet Friday on Elm Street, thanks to the rough weather.
We would eventually be joined by a few other parties during our visit — I guess 6 p.m. is just for early birds downtown — but we enjoyed the extra attention we received as the restaurant's only diners for a little while. The arrival of additional patrons inspired us to linger longer than we might have otherwise.
Osaka is located in a long, narrow space that over the years has housed a Cajun seafood franchise, a pharmacy, a massage studio, a hookah bar and a hot dog stand. In its current incarnation, the restaurant has a single row of booths and a handful of tables and has an intimate feel. There's not enough space for a bar, so the bottles of spirits for cocktails are shelved near the kitchen.
My dining companion ordered a Scorpion Bowl for One ($10.95), which would prove to be the night's only miscue. We both found it way too heavy on the cherry flavor, like a melted cough drop. Our waitress kindly brought another one mixed more to my companion's taste. I ordered a concoction of several liquors called an Osaka Ice Tea, ($10.95) which was a perfect blend of flavors.
For starters, we chose an order of Edamame ($5.95). For the uninitiated that's a fancy name for steamed soy beans with sea salt. Osaka also offers a version cooked with garlic. We paired those with an order of Haro Maki ($5.95), Japanese vegetable spring rolls served with a sweet and sour dipping sauce. The two crispy spring rolls were sliced diagonally and artfully presented.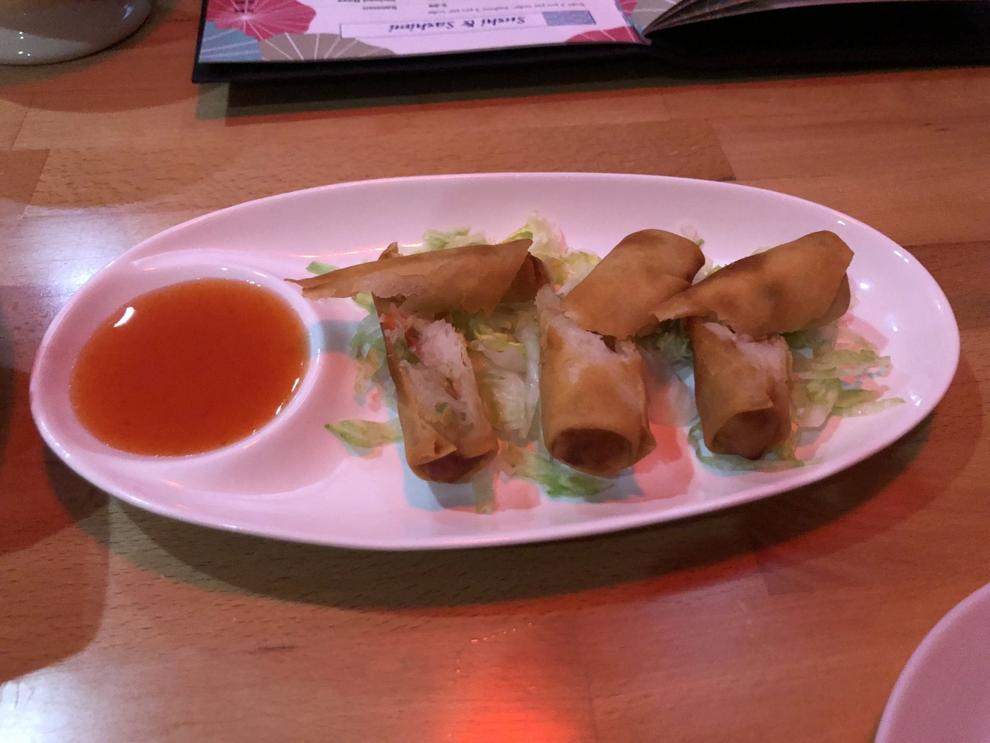 For her main course, my dining companion ordered one of the Hibachi Entree selections, which are served with clear soup, a green salad, noodles, fried rice and grilled vegetables. She chose the shrimp ($20.95), which came with several medium-sized garlic shrimp that were tender and cooked just right. The shrimp were accompanied by two dipping sauces, a brown ginger-based one and a white "yum-yum" variety, which our waitress told us were prepared by the chefs that day.
The entree included a big mound of fried rice and lots of noodles and grilled veggies. This is a dish that would easily feed two people. The clear soup was simple but flavorful. The iceberg salad was typical of many Asian restaurants, a throwback to the '70s.
I chose from the Osaka Special Roll menu since it allowed me to add another lobster merit badge to my Our Gourmet sash. The New Hampshire ($15.95) features spicy tuna topped with lobster salad, avocado and multi-colored flying fish roe. (Yes, that's fish eggs to you sushi-squeamish folks).
The New Hampshire had a nice kick to it, something I thought I'd never say about anything named after my native state, which was spice-deprived for much of its culinary history.
With excellent food and fine service, Osaka is off to a strong start bringing something special to a modest downtown address.