Walk into Shopper's Pub + Eatery at Indian Head and you find what you'd expect to see at a sports bar: 18 big-screen TVs surround you. Look up at how some of those TVs are arranged and you get a hint of the location's past. The ones that hug the ceiling form a box that resembles an arena scoreboard.
And there are more obvious clues, like the company sign that hangs on the wall above the exit marker. For 34 years, 18 Lake Ave. was home to Indian Head Athletics. After 45 years in the sports retail business, Don and Gail York retired last year and closed up shop. Their family's legacy continues at Shopper's Pub.
Son Kyle York, an executive at Oracle + Dyn in Manchester, owns a minority stake in the pub with college football teammate Joey LaCava, part of a fourth-generation family operating Shopper's Cafe in Waltham, Mass.
Our Gourmet and his Lovely Dining Companion (LDC) recently visited Shopper's Pub on a Thursday night about a week after the restaurant opened. While the dining area in the back of the pub was empty, the booths, high tops and bar stools were mostly full with patrons trying out the new dining spot, located across Lake Avenue from SNHU Arena.
That meant we couldn't find a space in the pub's small parking area that wraps around the building, but the fact that Shopper's Pub has parking at all should offer it a major advantage as a downtown destination. We found parking in a metered space near Veterans Park, a street away.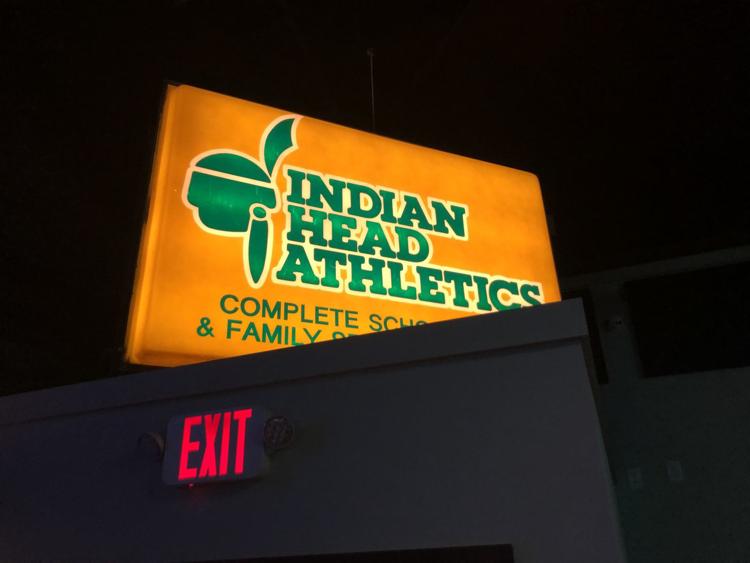 Shopper's Pub's focus on burgers, sandwiches and pizza — there are only three entrees on the menu — seems like a strong strategy that will enable the restaurant to quickly serve customers stopping there before a concert or hockey game (if and when hockey returns to Manchester) at the arena. The night we visited, our waitress helped us promptly, and we didn't have to wait long for our food.
For starters, we chose the spinach and artichoke dip, served with tortilla chips ($9.95.) The dip was plenty warm, amply filled with spinach and artichoke pieces, and had the perfect consistency for chip dipping. We emptied the dip bowl and the basket of chips in short order.
OG chose to wash down his chips and dip with one of the 20 selections on the draft beer list, selecting SingleCut Softly Spoken Magic Spells IPA because he was intrigued by the moniker, borrowed from the lyrics to a Pink Floyd song. ("Time" from the album, "Dark Side of the Moon.") Made by a brewery in Queens, N.Y., this IPA ($9) is on the higher end of the alcohol content scale at 8.6 percent.
The eclectic beer menu includes some purely local craft Granite State options, including Great North Aleworks Tie Die Pale Ale (Manchester, $7), 603 Scene Session IPA (Londonderry, $6) and Stoneface IPA (Newington, $7).
We considered trying one of the entrees: Shopper's Steak Tips ($17.95), Turkey Tips ($16.95) and Chicken Parm Dinner ($14.95). We opted instead to order from the sandwich menu, since we were in a pub after all.
OG chose the Grilled Reuben ($11.95.) The sandwich was made with marble rye bread and piled high with thin layers of lean corned beef plus swiss cheese, Russian dressing and coleslaw. While OG is among the purists who prefers his Reuben with the traditional sauerkraut, this scrumptious sandwich lost no points for using coleslaw instead. The sandwich was accompanied by crisp pickle chips and a choice of a side.
(We went with the coleslaw, which in retrospect, was redundant.)
LDC chose the Greek Salad Wrap ($7.95), adding chicken for an additional $3, and fries on the side. The wrap included lettuce, tomato, Kalamata olives, feta and Greek dressing. The chicken was tender, and the ingredients blended well in the soft flour tortilla.
LDC gave it the thumbs-up, though OG found it a bit on the bland side, thinking the sauce needed some punching up. (Then again OG likes his Thai food "native Thai" hot.)
We definitely plan a return trip to Shopper's Pub to try out the pizza and burgers. On this particular night, so early in the restaurant's history, we could tell there were some friends of the family — or at least locals familiar with the building's history and ownership — who were visiting for the first time.
A couple of the booths were occupied by couples with young children, and people seemed to know each other.
It helped to create the ambiance of a neighborhood meeting spot — that sense of place that has as much to do with a restaurant's success as the quality of its food and service.