BRETTON WOODS — As it gets ready to celebrate a century of service, the 800-plus member New Hampshire Lodging and Restaurant Association is in a good place, says President and CEO Mike Somers, with a "food revolution" in Portsmouth, a booming statewide craft brewery scene, and a continued focus and expansion of sustainability and farm-to-table everything.
Founded in 1919, the NHLRA will commemorate that anniversary on Nov. 4 at the Omni Mount Washington Resort during its annual dinner, which will feature the presentation of its Stars of the Industry awards.
The gala will include a state-of-the-association address that Somers said will be mostly positive, despite the ongoing challenge for some members to hire and retain employees, he said in a recent interview.
The flip side of that situation is that employees are in a better position to get higher pay, something that was recognized in an October 2017 report commissioned by the association and prepared by PolEcon Research.
In 2016, the industry accounted for 89,184 jobs overall — representing a tenth of all jobs in the state — with 63,414 directly tied to the industry, according to the report.
The nearly 90,000 employees had a cumulative income of $2.85 billion and a cumulative output of $7 billion, the report said, while the lodging and restaurant industry generated $557.6 million in state and local taxes, the bulk — $298 million — in the form of the state meals and rentals tax.
The lodging and restaurant industry is the state's fourth largest private sector employer, behind retail, health care and manufacturing, the report said, and employment within it is growing "10 percent faster than overall employment" since 2002.
Those employment opportunities have arisen because there's a whole lot of great food and drink being produced in the Granite State, and that drives lodging, said Somers.
He said David Vargas of Vida Cantina and Evan Mallett of Black Trumpet are making Portsmouth "a culinary capital of New England," and were both semifinalists for the prestigious James Beard awards.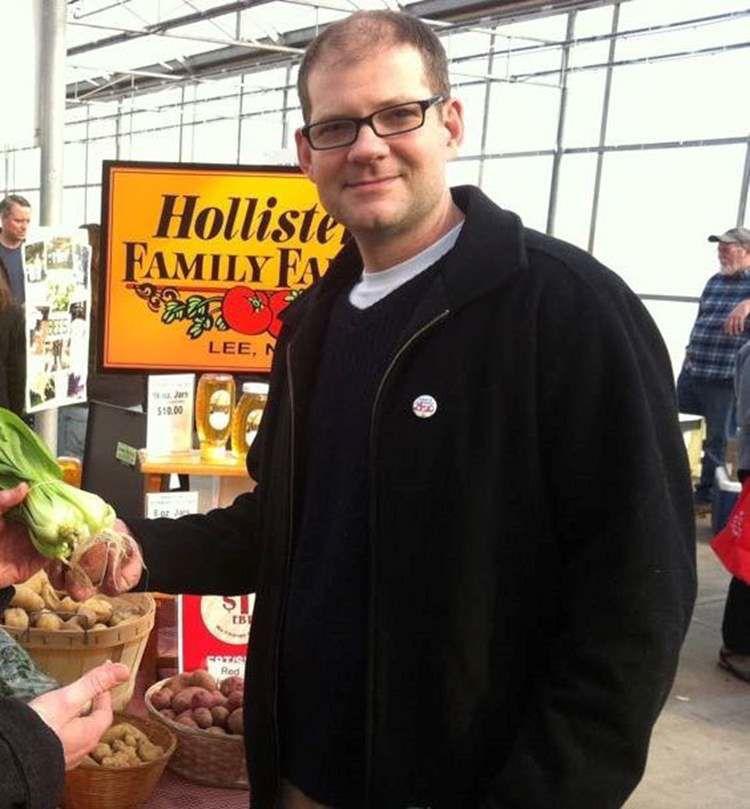 Additionally, the more than 60 breweries who are NHLRA members aren't just making beer, said Somers, "they're also revitalizing many small towns."
A significant number of members, including The Foundry in Manchester and Blue Moon Evolution in Exeter, are doing great things with locally-sourced products, Somers added, and he said Bad Lab Beer Co., Throwback Brewery, and White Heron Tea, among others, are known for their commitment to sustainability and giving back to their communities.
Hiring troubles
Somers acknowledged that the industry's success has come with a cost, namely the difficulty of filling new and existing jobs.
Last October, just six months after opening, 900 Degrees Neapolitan Pizzeria closed its Portsmouth location because it couldn't hire enough people. Other similarly affected restaurants have reduced hours or modified them to when the employees are available, said Somers.
He stressed that the problem of hiring and retaining employees is "bigger than just hospitality."
"It's most industries that are suffering a shortage of workers, and people are doing some creative things to compete more aggressively for the worker. It's certainly a buyer's market."
Somers reported that "most everyone I've talked to has had a pretty great year," with an often rainy June offset by a "pretty great" July and August.
Somers sees good things for New Hampshire's lodging and restaurant industry and those who patronize it.
As to trends, "the biggest movement in food right now is more and more locally sourced," said Somers, be it food or beverages, and ranging from local wines and spirits to meats and mushrooms.
Technology will also make an increasingly larger appearance throughout the industry because it is helping create efficiencies, "and to be honest with you," Somers said, "consumers are demanding it."
"With a much younger demographic, they want to be able to order food, make a table reservation or book a room from their phone," he said.