Conway Area Lions Club sponsoring a ski raffle
CONWAY — The Conway Area Lions Club is conducting a raffle for a ski equipment package, with the proceeds to benefit the Laura Foundation for Autism and Epilepsy.
The prize is a Rossignol package worth up to $1,000.
The drawing will take place Saturday, March 23. The winner will choose skis, bindings and poles from Stan & Dan Sports.
Tickets are $5 each or five for $20.
To sign up, go to www.thelaurafoundation.org and click on the PayPal button. Once in PayPal, put in amount of money for the number of tickets you would like. Under "Add special instructions to the seller," put your name, town and phone number, and the tickets will be entered into the drawing.
Plymouth High student wins Rotary Club contest
PLYMOUTH — Two Plymouth Regional High School students, senior Ben Parsons of Wentworth and sophomore Taylor Maine of Campton, competed in the Plymouth Rotary Club's annual Speech Contest, which is held in early February each year during one of the club's morning breakfast meetings.
The topic assigned for the speech was "How Can 'Service Above Self' be an Inspiration to Others?"
This was the second year the two went head to head at the podium. The club said both students received exceptionally high marks for delivery of their speeches, but Maine edged Parsons in this local round of the contest and will move on to compete in the area contest scheduled for 7 p.m. Wednesday, March 13, at the Common Man Inn in Plymouth. Parsons will serve as an alternate.
The overall winner of the Rotary Districtwide contest will be named and recognized at a District Assembly in April in Lydonville, Vt.
"Service Above Self" is the Rotary International motto. The Plymouth club says the motto conveys the philosophy of unselfish volunteer service, which is the mission of the more than 33,000 Rotary clubs around the world.
The Plymouth Rotary meets at 7 a.m. every Wednesday for breakfast at the Common Man Inn. The Rotarians provide community service and support to fulfill needs in the local area and on a global level. The club also provides encouragement, mentoring and support to local youth through such opportunities as the speech contest and scholarships.
Sandown Garden Club's program on hostas
SANDOWN — The Sandown Garden Club invites its members and the public to a free program, "HostaAmour: Shabby Chic Garden," at 6:30 p.m. Monday, March 4, in the Sandown Recreation Center on Pheasant Run Drive.
Cheryl Cravino, the owner of HostaAmour in Pelham, will share her passion for hostas and the ingenious ways she incorporates them into her garden settings. HostaAmour has 1½ acres of display gardens specializing in hostas. The club says Cravino's gardens have a shabby-chic style, using antiques and "upcycled" finds such as art pieces mixed into the garden beds, making it a unique garden experiences.
The club says it is a great resource for experienced and novice gardeners alike, offering a way to meet new people and get involved in the community. The nonprofit club meets the first Monday of the month from March to November. New members are always welcome and being a Sandown resident is not required. For more information on membership and events, visit sandowngardenclub.org.
MMRG's annual meeting, auction set for March 18
WOLFEBORO — Moose Mountains Regional Greenways' annual meeting and auction will take place from 5:30 to 8:30 p.m. Monday, March 18, at The Inn on Main, 200 N. Main St. in Wolfeboro.
The conservation group's meeting, which is open to the public, will include a dinner, silent auction, news about conservation, recognitions and a business meeting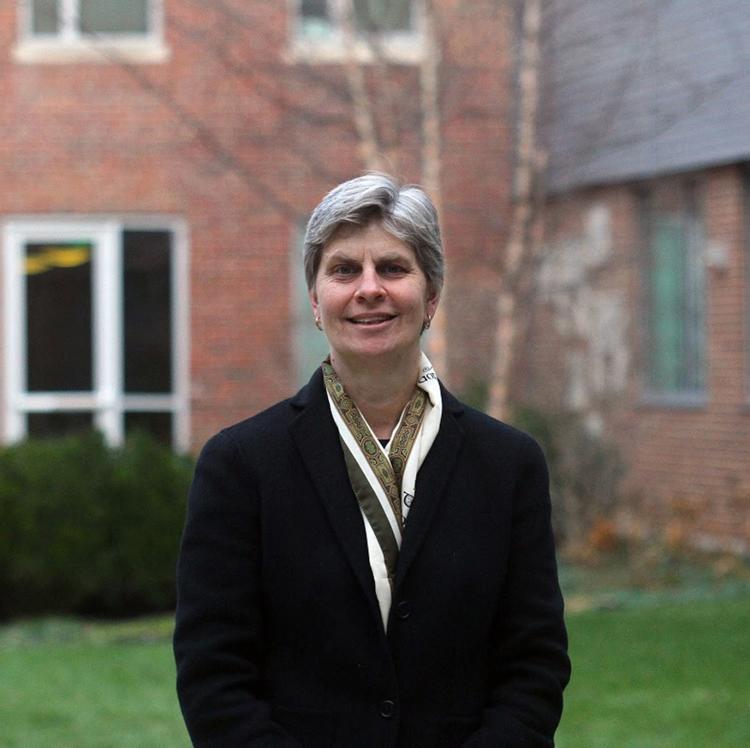 The guest speaker will be Jennifer Jacobs, a University of New Hampshire professor of civil and environmental engineering.
MMRG says Jacobs is a prolific author on climate and related topics and served as lead author for the "Transportation Sector Chapter of the 4th National Climate Assessment," released in November.
In her presentation, "2018's Most Significant Climate Report and What It Means to New Hampshire," Jacobs will unravel the 1,700-page document and discuss "climate change effects here and now, what to expect in the future, and how one big report can fuel local actions in New Hampshire."
Jacobs also is a New Hampshire native who enjoys exploring the outdoors.
The cost is $35. The RSVP deadline is Friday, March 8. Late RSVPs will be added to a waiting list. To sign up, go to www.mmrg.info/annual-meeting.
Questions may directed to MMRG education coordinator Kari Lygren at 978-7125 or info@mmrg.info.
The silent auction items include a luxury off-season vacation week on Lovell Lake; a hand-crafted kayak paddle; a lobster boat excursion with 12 lobsters; a hand-built bat house; a stack of Winnipesaukee Chocolates; a birding-by-boat outing; and themed baskets.
Colonial Garden Club's talk on perennial borders
HOLLIS — The Colonial Garden Club of Hollis will host a program on perennial gardens during its next meeting Tuesday, March 5, at the Lawrence Barn Community Center, 28 Depot Road.
Jana Milbocker and Joan Butler will present the program,"Design a Sunny Perennial Border," at 10:15 a.m. A social and business meeting from 9 to 10 a.m. will precede their discussion.
Milbocker is the principal of Enchanted Gardens, a lecturer and garden writer. Her book, "The Garden Tourist: 120 Destination Gardens and Nurseries in the Northeast," was published in 2017. Butler is a master gardener, horticulturist, flower show judge and a past chairman of the Massachusetts Landscape Design Council.
They will discuss plant layering, new and reliable perennials, companion plants and design techniques to make a garden "pop." They plan to show people how to create perennial gardens that will offer colorful blooms and flowers for cutting from spring through fall.
The garden club has regular meetings the first Tuesday of the month beginning at 9 a.m. at the Lawrence Barn. The club welcomes guests to attend a meeting and to become a member.