GOFFSTOWN — Bridget "Jo" Baker celebrated her 100th birthday Wednesday at the Hillsborough County Nursing Home.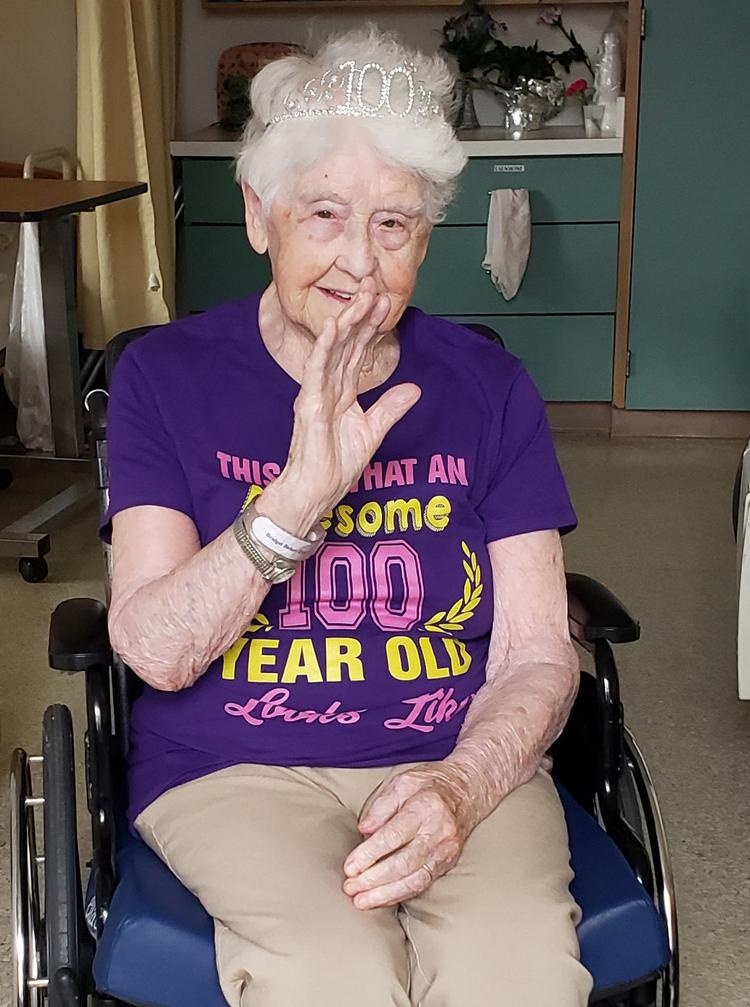 She moved to the United States from Ireland alone at the age of 18, married and raised two daughters. She lived and worked in Massachusetts as a private nurse throughout her life until she retired at age 70.
She moved to Goffstown in the late 1980s to be near some very close friends. She first lived at the Village of Glen Falls (now Medvil), then later moved into the Meetinghouse at Goffs-town and then to The Villager. Jo now resides at the nursing home.
Her hobbies include reading, napping, bingo and visiting with her family. When asked how she has managed to live all these years, she often responds with: "Just keep breathing."