It'll take a miracle to pull off a traditional holiday parade this year as communities across the state face the grinchy realities of a Christmas season in the age of COVID-19.
Hampton and Portsmouth have already canceled their parades while others are trying to find a safer way to spread joy and not the coronavirus.
"Santa has checked in with Exeter and he's coming," said Beth Dupell, an organizer of Exeter's annual Holiday Parade, which is usually held on the first Saturday in December.
The event "won't be anything close to a typical parade given the limitations," Dupell said, but planners are working on different options to present to town officials that they hope will still allow the community to mark the season.
Dupell said the parade volunteers believe the community, and especially its young people, need and deserve a holiday celebration.
The town of Littleton is in a similar predicament as Dennis Hartwell, who started the parade 34 years ago, waits for word on what town officials will allow.
He's hoping that a scaled-down version can be held that would at least feature Santa on a horse-drawn carriage, a fire truck, police escort and maybe a band and color guard.
"I just think it's important for kids to visually see him. You can't tell a small child that Santa isn't coming this year. There has to be some way around it. I just don't know what it will be in Littleton this year," he said.
The concerns are the same in most communities. Parade organizers worry that too many spectators will gather along the parade route, not follow social distancing guidelines, and not wear masks.
Longtime Exeter parade volunteer Darius Thompson supports holding something this year, but on a smaller scale.
"To have marching bands and people congregating less than six feet apart I don't think is a wise thing to do," he said.
Brinn Sullivan, coordinator of Portsmouth's annual holiday parade, said the city is canceling its parade this year in an effort to keep the community safe and healthy.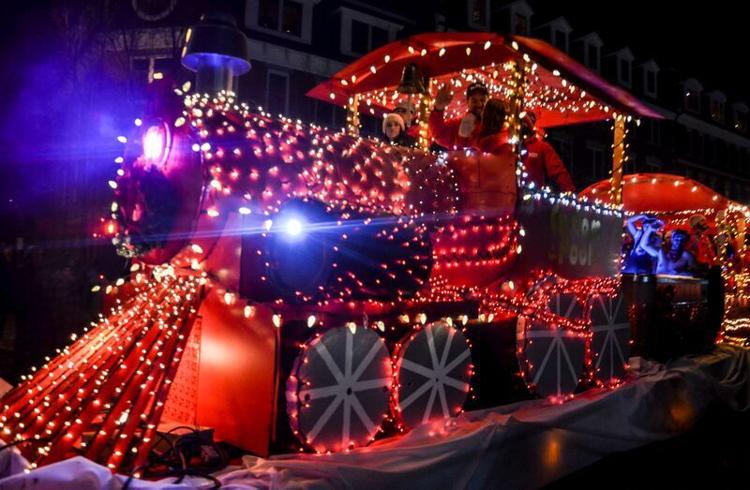 The parade often attracts as many as 10,000 spectators.
"People have been amazingly understanding. They want to be safe and anyone who has participated in the parade understands the size of this event," she said.
The city will still hold a downtown tree lighting in early December, but Sullivan said it will be a "low-key community-oriented event."
This is the second time the parade has been canceled in the past 10 years; the other was related to freezing rain concerns.
Hampstead will hold its 56th annual holiday parade on Dec. 13, but this year it'll be going mobile, according to Roxanne McGaffigan, the parade committee chairwoman and vice president of the Hampstead Lions Club, which took over organizing the event two years ago.
The parade traditionally runs about a mile along Main Street, but to avoid large numbers of people lining the route, McGaffigan said those participating this year will travel 19 miles of roads as they make their way through parts of town. The modified version will allow residents to catch the parade at different locations instead of one route on Main Street.
"The whole concept is we're spreading this out," she said, adding that parade participants won't be allowed to toss candy or anything else this year.
Emily Clark grew up on Main Street in Hampstead and described the parade as the event of the season.
She now lives in Fremont, but she always takes her daughter to see the parade each year with other family and was glad to know that the town will still be having a modified version.
"There have been years when it was canceled for other reasons and with everything that is going on we were pretty excited to see that it will be happening this year. My daughter and I are looking forward to seeing what the parade will be like this year," she said.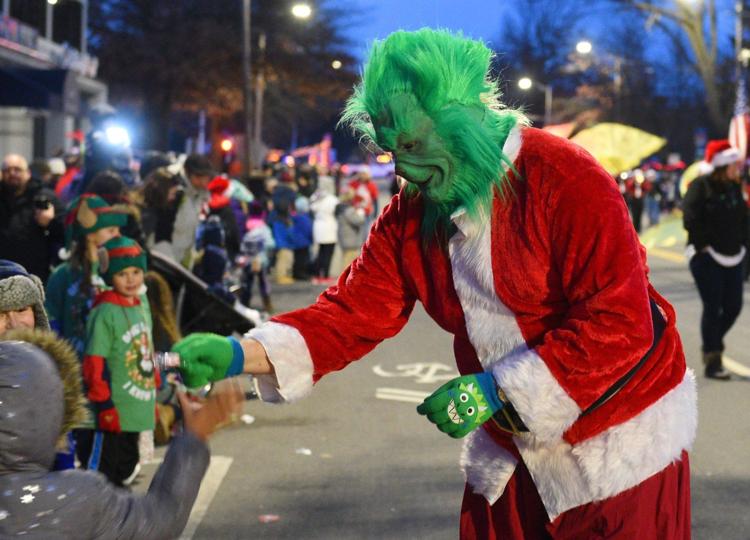 In Manchester, staff at Intown Manchester are still working on plans to safely hold the Queen City's annual holiday parade, but no date or official approvals have been finalized, according to a recent email.
The committee planning the Rochester parade will meet this week to discuss some ideas.
"We're concerned about generating any kind of crowd. We don't want to be the cause of anything happening out there. I know we've been researching whether bands can participate this year and the various schools. That seems to be an issue right now," said Laura Ring, president of the Greater Rochester Chamber of Commerce, which organizes the parade.
Ring is optimistic that some sort of holiday event will be held.
"We'll definitely do something. We just have to figure out what it's going to be," she said.