L ike most of New Hampshire, Sean Corcoran was a little restless, a little lonely while the state's stay-at-home order was in place.
Corcoran, a Litchfield man who is deaf and developmentally disabled, had been working two part-time jobs and was due to start a third when COVID-19 hit.
He remembers learning about the coronavirus on the news. Then suddenly, his company said everyone would stop coming to work.
"I really want to go back to work," Corcoran said. "I miss all of my co-workers."
Corcoran passed the locked-down weeks at home, helping his family with yardwork and talking to his friends on Zoom. Spending time with his family has been nice, he said, but he misses his friends.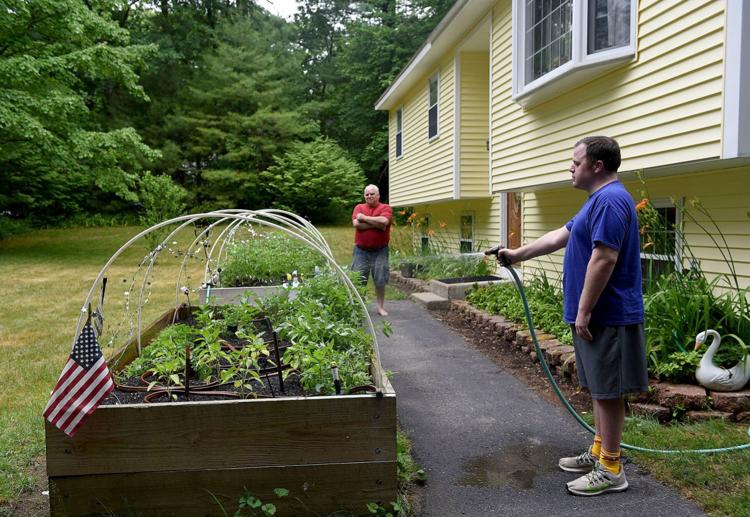 The uncertainty around when he will go back to work has been hard, Corcoran said.
"Every day he asks me, 'Is COVID over?'" said his father, Bob Corcoran.
He said Sean's workforce counselor has been getting a group together on Zoom several times every week to talk about life skills, and keep their work skills sharp. They'll sometimes talk about health, nutrition and anxiety. Sometimes they just play games.
"They get that camaraderie, but it's not the same," Bob Corcoran said. Sean also lost Special Olympics sports: softball, basketball and bowling.
"All that camaraderie, sportsmanship you get as a group is done. Now he just has us," Bob Corcoran said.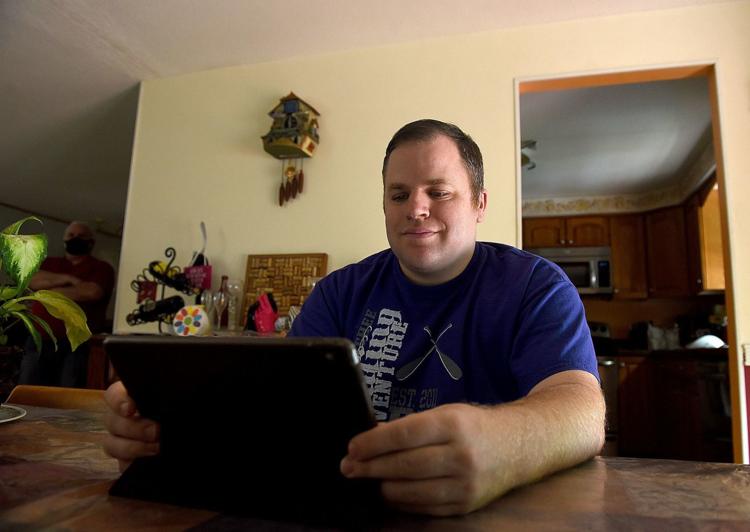 Disrupted routines
The three months of closed workplaces and social distancing has been hard to deal with for people with developmental disabilities.
People who work with disabled adults say they can sense the frustration that comes with a disrupted routine.
"This reality is a real challenge," said Sandy Pelletier, CEO of Gateway Services in Nashua, an organization that works with people with developmental disabilities. Therapy at a distance doesn't work for everyone, she said.
"I got used to it"
Toward the end of May, Brandon Poulin said his days were taking on a more "normal" feel.
"Just keeping busy, staying in contact with people," he said.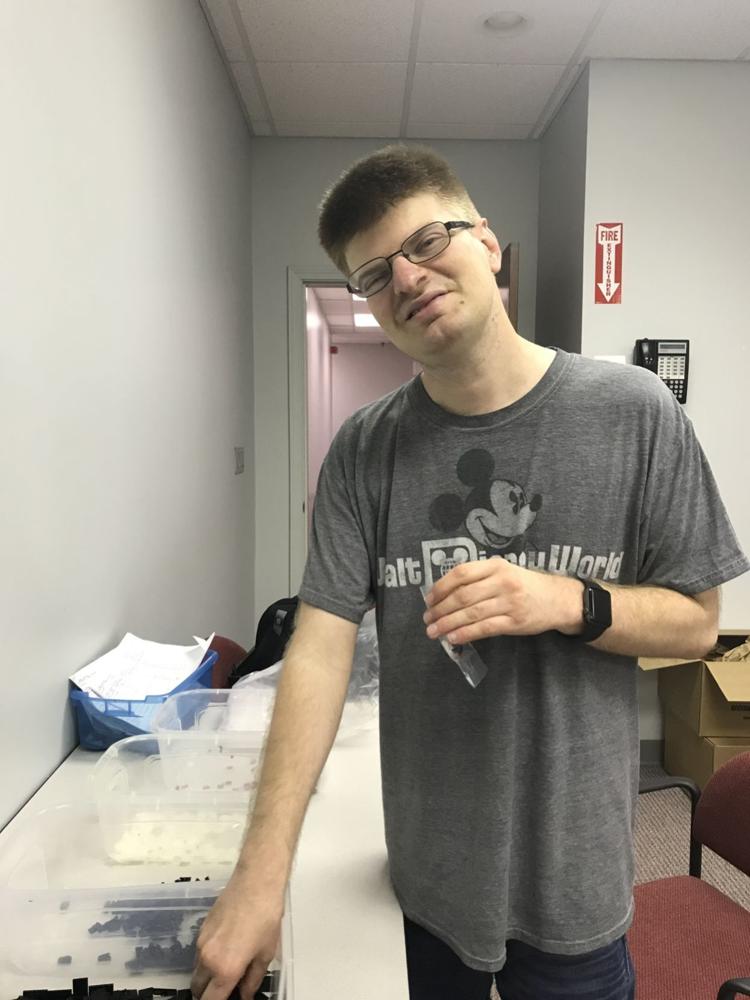 Poulin, who has developmental disabilities, spent the quarantine months hanging out with friends and Special Olympics teammates on Zoom. He spent time with his nieces and nephew, and did some online history research to pass the time until he went go back to work.
"I got used to it," Poulin said. "I'm easygoing."
Poulin's employer sent him home March 17, a few weeks after he started hearing about COVID-19.
He had been scared at first, and he said some of his friends worry, which affects him. For example, one of his Special Olympics teammates asked Poulin not to send a card for his 21st birthday, because he worried about the virus coming in on a piece of mail.
Then this month, Poulin started going back to work at Brevan Electronics in Merrimack, just one day a week at first.
"He is so happy to be back," said his mother, Carole. "Everyone has welcomed him back with open arms."
Brandon Poulin carries bleach wipes and hand sanitizer, and wears a mask. At work, everyone sits 6 feet apart. He has Clorox wipes, sanitizer and a mask. They are sitting at least 6 feet apart.
As the state reopens, Corcoran said he wears a mask when he goes out, and tries not to worry about getting sick.
"I feel OK," he said, but he is really waiting for the day when things go back to normal for real, when there is no more coronavirus to worry about.
"I want it to go away to make me happy."