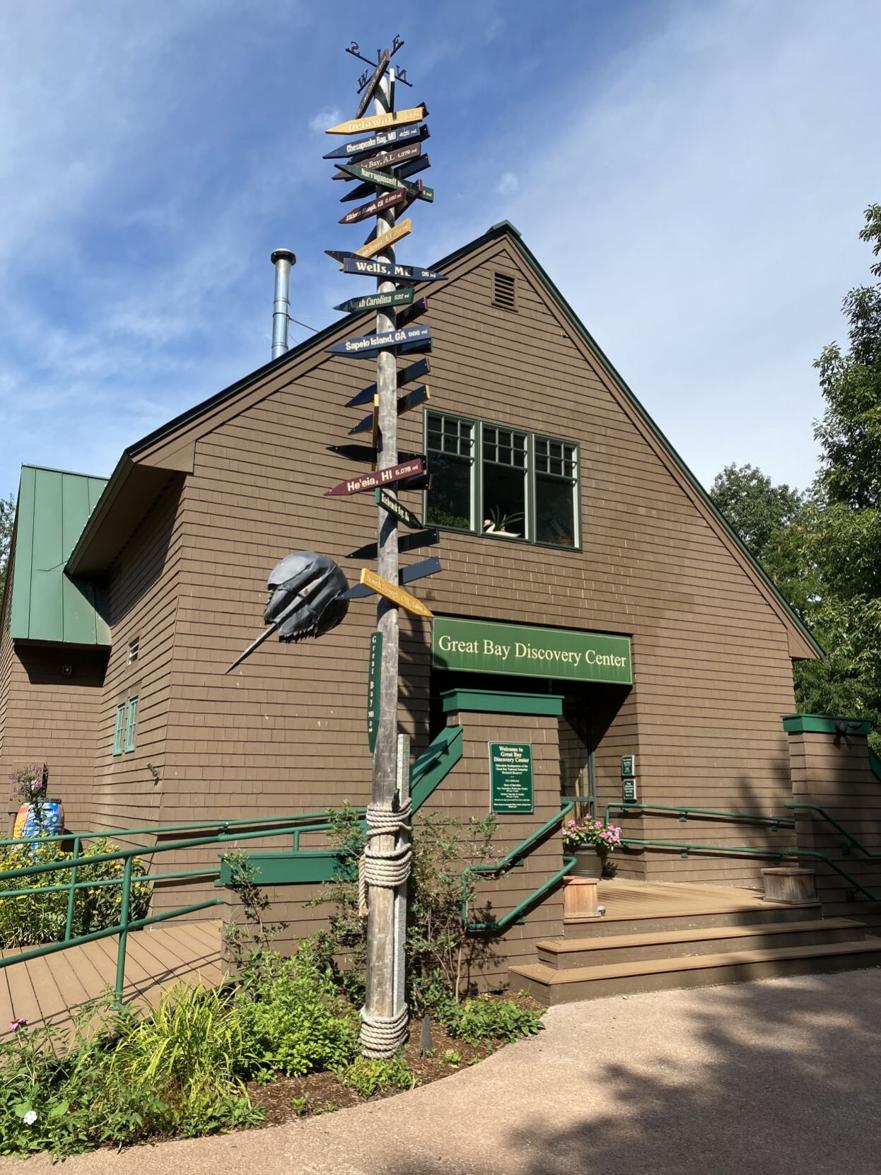 GREENLAND - There's no yoga class in sight, but it sure feels like the perfect place to take in a deep, cleansing breath.
I'd decided to check out the boardwalk trail at the Depot Road headquarters of the Great Bay National Estuarine Research Reserve in Greenland. The reserve is operated by New Hampshire Fish and Game Department, with staff, scientists, educators and a host of volunteers involved in research, education and conservation. The Discovery Center normally draws about 15,000 each year, but it is currently closed because of the COVID-19 pandemic.
But since the trail systems and waterfront remain open from dawn to dusk, I headed out on a recent clear day to take a look. It was early enough in the morning that just a handful of people were milling about.
The 1,300-foot boardwalk, accessed off a zigzagging trail near the center, is striking in itself. It takes an enormous amount of exacting skill to craft something that seems to flow and ebb. It meanders through woods, wetlands and salt marshes, twisting around trees and then curving around an expanse with dramatic views. The effect is relaxing, like walking right into the scenery.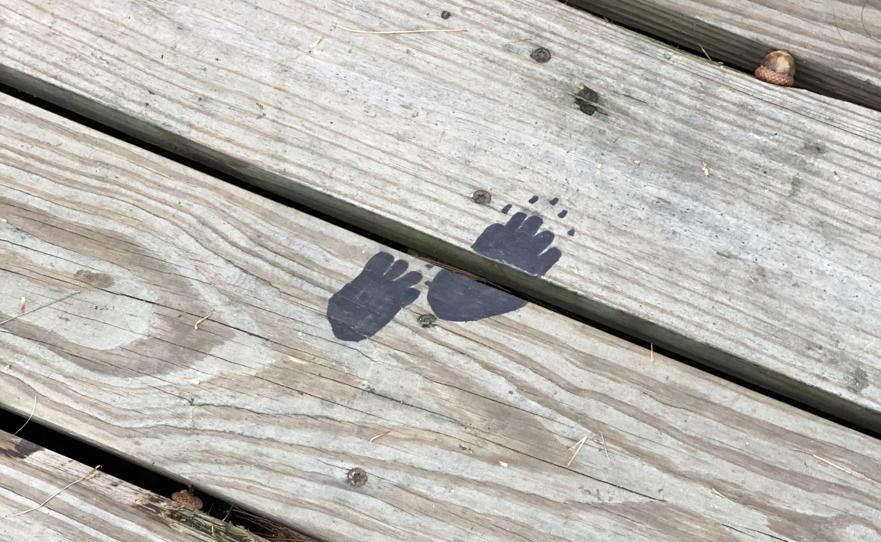 This trail is a just half-mile long, but it's part of an extensive reserve that comprises more than 10,200 acres.
Education is a key element, but it's presented with such a touch of kid-friendly whimsy that it feels more like recess than a classroom. A good example is the painted animal tracks looping on and off the boardwalk to give visitors a sense of some of the wildlife in the area. (It helped that there wasn't a crowd on my visit, so I wasn't craning to see around a sea of sneakers and hats to see those tracks or the views.)
My favorite critter sightings on this day are of ospreys on a nesting platform and the many frogs that pop their heads up in a small cascading stream outside the center. Plus, the big horseshoe crab posted on the building makes me laugh, since I'd just been informed by two other visitors that I really should have come here in the spring when it was horseshoe crab mating season. ("It is such a sight to see! They're everywhere!")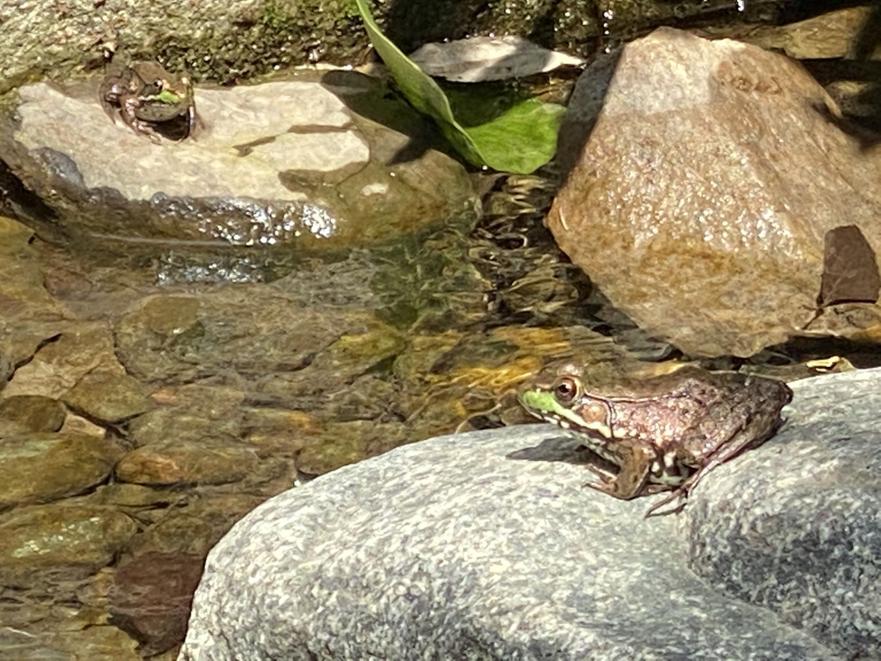 This area has long drawn kayakers, bikers, hikers, families, photographers, snowshoers and generally anyone in search of a cleansing breath.
The Great Bay estuary formed when glaciers melted more than 14,000 years ago and rising ocean waters flooded the land, filling up river valleys. The result is a short walk — with lots of signs to engage visitors — goes a long way to understanding how diverse a resource this is.
"Its habitats are extraordinarily diverse: eel grass meadows, mud flats, salt marsh, channel bottom and rocky intertidal places that are home to hundreds of bird, fish and plant species, including 23 that are considered threatened or endangered," according to greatbay.org.
"It lies at the confluence of tidally driven salt water from the Gulf of Maine and fresh water from the Salmon Falls, Cocheco, Bellamy, Oyster, Lamprey, Squamscott and Winnicut rivers. Before reaching the bay, seawater travels 15 miles inland — a geographic configuration makes Great Bay one of the nation's most recessed estuaries."
This geography lesson is over. And, exhale ….
For more information about the Great Bay National Estuarine Research Reserve and the Great Bay Discovery Center, call 778-0015 or visit greatbaystewards.org.
Visitors are asked to wear face coverings and practice social distancing.