TEDxPortsmouth is more than a break from the books for Denise Wheeler, a teaching librarian in the Rye school system.
It's a transformative experience. The full-day symposium of speeches and performances by artists, entertainers, community activists and thinkers, now in its seventh year on the Seacoast, draws sellout crowds from coastal New Hampshire and southern Maine.
"It's a roulette wheel that's going to land on the cutting issues of science, literature and the arts," Wheeler said. "I leave these events smarter, humble, inspired and better connected to my community" — with determination to make a difference, and tips for changing her life.
Wheeler has been attending for four years and expects to be energized on Friday, Sept. 13, when TEDx takes the stage at The Music Hall in Portsmouth.
TED stands for technology, entertainment and design, and x stands for independently-organized events. Since their inception in 1984, when architect Richard Saul Wurman hosted the first "ultimate dinner party" of ideas worth sharing at a conference in Monterey, Calif., speeches at events across the country (called TED talks) have been shared on social media, listened to during workouts, and binge-watched on YouTube.
At TEDx, scientists, artists and entertainers speak for up to 18 minutes on topics they're passionate about, and their enthusiasm is contagious. This year's event is expected to fill 900 seats with fans angling to be immersed in presentations by 16 Seacoast citizens, policy makers, researchers, entrepreneurs, musicians, students and writers. Think of a crowd descending on a destination, experiencing connection and enlightenment, and leaving with a spark to do more.
"This attracts smart, engaged people who want to make the Seacoast better," said Anna Goldsmith, the event's organizer.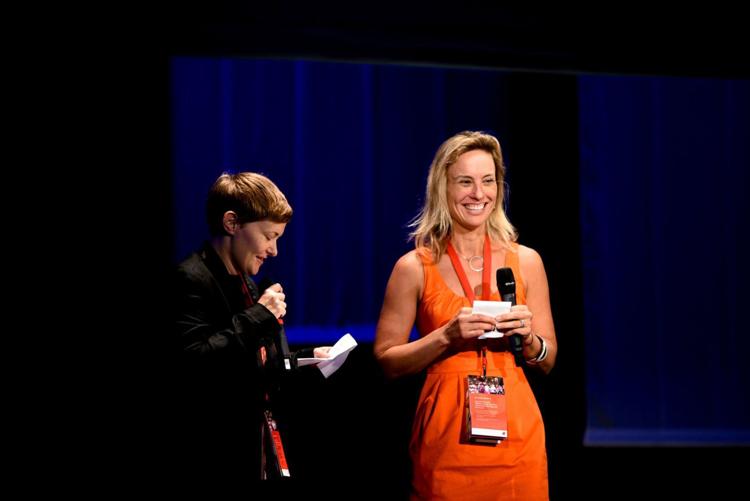 "Every single year the lineup is stellar. I always walk away with tidbits, or at least one tidbit that I use in my life," said Keith Tharp, a Portsmouth photographer and co-founder of Sustainable Seacoast, who spoke at last year's TEDx about single-use plastics. He now serves as sustainability director of TEDxPortsmouth and of next month's "zero-waste" event, which will serve local, mostly-vegetarian fare.
"Reduce the amount of stuff you bring into your life is the primary thing to do," Tharp said. "For instance, if you're going to old home day, are the trinkets you're taking home something you're going to use, or just throw away?"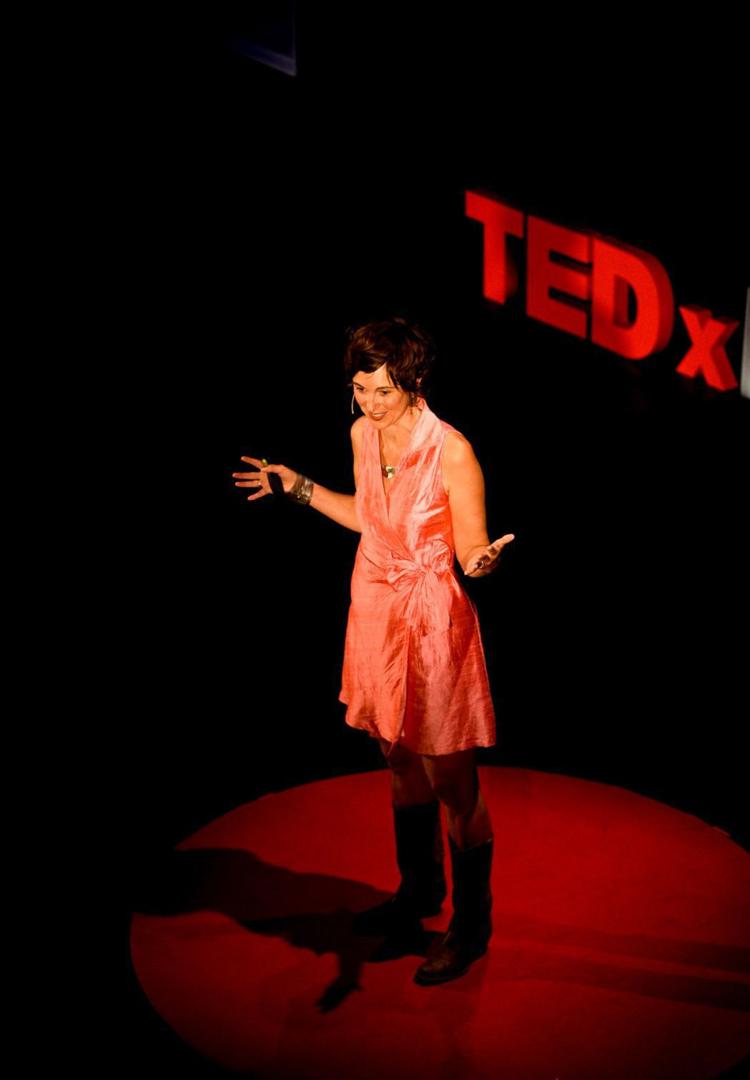 After attending a local TEDx event, Wheeler wrote a grant proposal to bring an artist-in-residence to her school. She changed her habits on single-use plastic, cutting back on environmentally harmful containers. She gained perspective on how clothing evolved, and learned how to use it as a palette for self-expression, not as a uniform to blend with fashion. She cemented friendships with some local speakers, and gained respect for people she knew.
The speakers "shed a light on who they are, and that's impressive," Wheeler said. "TEDx has emboldened me to be more authentic, more genuine about myself in general."
TEDx conferences across the country have spawned followings, nascent movements, new ways to think and cope, and an awareness of the benefits of challenging the status quo — and the individual's place in that quest.
"Everyone comes out starstruck after, in love with their community, and inspired to engage in the out-of-the-box thinking that TEDx is about," Wheeler said.
"Point of No Return"
The theme of this year's TEDxPortsmouth is "Point of No Return." Presentations pertain to the Seacoast and its future, and include topics in health, the environment, and education.
Maine humorist, playwright and storyteller Susan Poulin will talk about finding one's identity through a heritage language.
Elizabeth Burakowski, a research assistant professor at UNH's Institute for the Study of Earth, Oceans and Space will discuss climate change. Scientists differ widely on the causes of global warming, and whether it's a destiny or a phase in a very long cycle, but the temperature rise since the 1895 has been documented, with NH's warmest winters occurring between 1998 and 2016.
"A lot of industrialized countries are to blame, and we need to be working hard to get away from a fossil fuel-based economy," Burakowski said. "New Hampshire has zero fossil fuel reserves. They're not a reason for us as a state to rely on importing our energy" when there are alternatives in solar and wind.
Steven Wourgiotis, who is working toward master's degrees in business and in sustainability, is a solutions architect for the New York-based Neuroleadership Institute. His talk concerns principled cooperation versus partisan competition, and how that plays out in tackling problems.
"There's hard-wiring in our brains which evolved on the savannah, enabling us to cooperate with members of our tribe to survive. But our brains didn't evolve to help other tribes stay alive," he said. "Today that hard-wiring doesn't allow us to summit" our differences easily, or to see ourselves as one inter-reliant collective. "We're surrounded by partisan competition that says,
'If I don't agree with you. I'm going to stop you.'" Recognizing we're not always right, and the other side isn't always wrong, is step-one in the solution.
Dr. Colene Arnold, a Newington gynecologist, will discuss gender stereotypes in medicine, and how they undermine diagnosis and treatment. A Danish study released in 2019 found that age-related chronic illnesses on average were diagnosed later in women than in men — for instance, diabetes at age 54 in females versus age 50 in males, and cancer two years later in women than in men. Women are also undertreated for pain.
If a woman "appears stoic" and is complaining of pain, practitioners believe her pain level isn't severe, Arnold said. "And if a woman's more dramatic, the bias is that she's overreacting and emotional." These misperceptions go back to the medical condition "hysteria," so-named by ancient Greeks, who believed the uterus wandered around a woman's body, causing emotional issues when it settled in the brain.
Andrea Amico of Portsmouth, a clean-water advocate, will update the audience on water contamination caused by chemicals leaching into the water supply from firefighting foam used at Pease Air Force Base. Much progress has been made since the health-threatening problem was discovered in 2014 in Seacoast communities surrounding Pease and the Coakley landfill, she said.w
The Pease-area solutions are serving as a model for communities around the country experiencing water contamination from similar substances, she said, including towns around Merrimack's Saint-Gobain Performance Plastics.
Tickets for TEDxPortsmouth cost $85 are available at TEDxPortsmouth.org, along with a full list of this year's speakers. The event runs from 8 a.m. to 5 p.m.