As a year-round fisherman, lifelong outdoorsman, and certified gear-head, there are many items on my wish list for this holiday season. I would like to say that they are essential to the success and safety of my adventures, but that might be a lie and put me in bad favor with Santa.
In an effort to find a middle ground between the really needs and simply wants of New Hampshire sportsmen and women, I've put together a list of some fantastic products that will make anyone's adventures afield more fun.
The K Drill: Gone are the days of carrying a bulky, gas-powered ice auger onto the ice only to find that it won't start. With the addition of a K Drill, anyone who owns a cordless drill will also have a light-weight, super reliable tool with which to drill holes in the ice. Available in 6- or 8-inch diameter blades, this one product will replace gas augers and the accompanying dirty cans, leaky oil, and unreliability that ice fisherman have been stuck with for the last hundred years.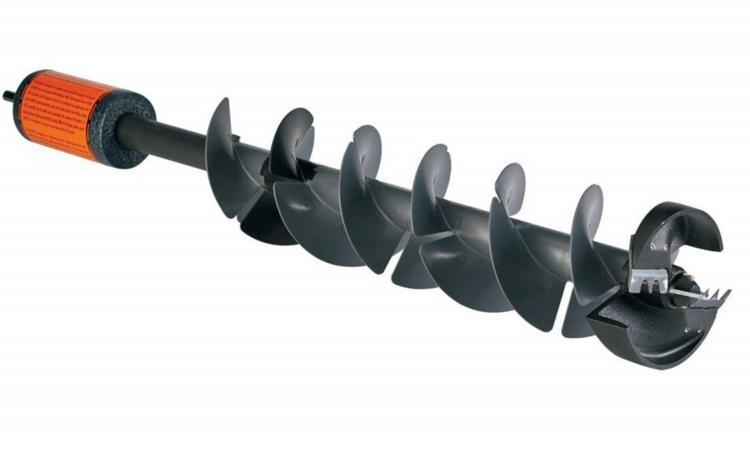 As battery-powered power tools become more popular, their technology and reliability is improving constantly. With a single battery and 20-volt cordless drill, the K Drill auger is capable of drilling enough holes to keep you ice fishing all day — no more spark plugs, pull cords, or frozen gas lines.
The K Drill is available at Bass Pro, Cabela's, and LL Cote's in Errol for around $150.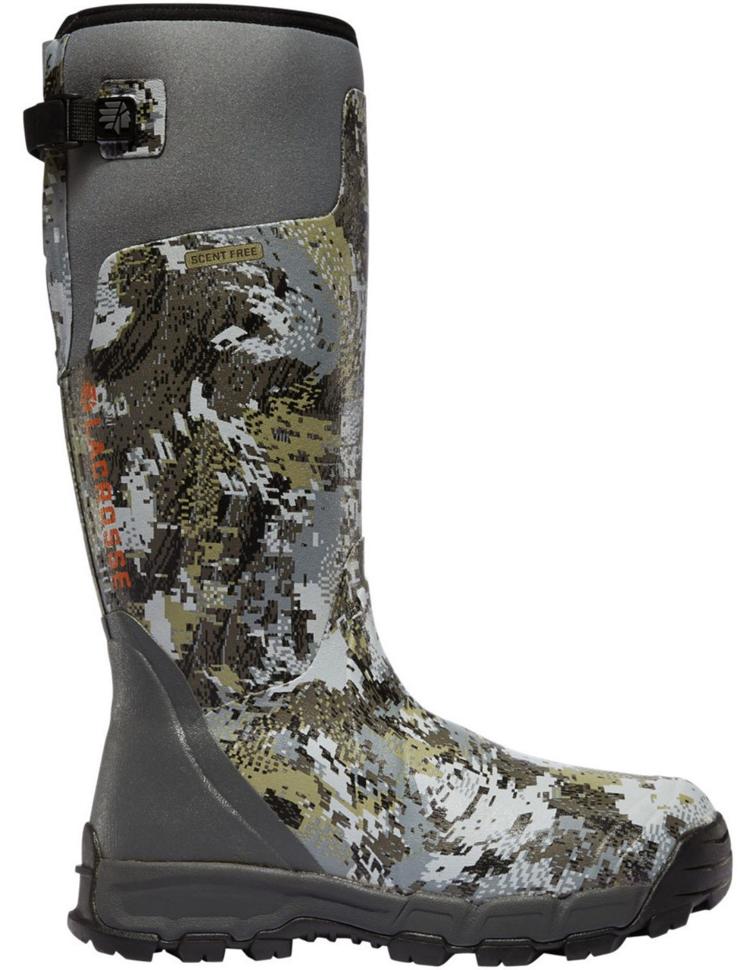 OnX Mapping App: This easy-to-use application downloads quickly to your phone and works everywhere, even without cell service. In short, it turns your cellphone into a GPS unit.
This service is a must for hunting, fishing, hiking, and everything else out-of-doors. Users can view every detail about the land around them; town boundaries, ownership, wildlife management units, as well as topography and detailed aerial photography. The app can be used by individual state or you can purchase coverage for the entire United States.
Imagine being able to see individual apple trees, hiking trails or deep pools in a river or stream. The possibilities are limitless. Marking waypoints and travel routes is easy and make one's time in the woods much safer.
The app is purchased by state; one state is $29.99 per year, and all 50 states will cost $99.00 for the year. Monthly subscriptions are also available. Download the app at www.onxmaps.com
Lacrosse Alphaburly Boots: It is rare to find outdoor footwear with the versitility of this boot. Often, the heavy boots made for sitting in a deerstand or bobhouse are too bulky to hike in.
Likewise, the waterproof protection of rubber boots may leave your feet cold when you stop walking. These boots are the perfect compromise and can be used year-round in every climate.
Available in varying levels of insulation, the Lacrosse Alphaburly Boot is lightweight and comfortable. Without sacrificing durability, they will keep your feet warm and dry for many many miles. I wear mine hunting, fishing, and everywhere in between. They are my most often used footwear for the outdoors.
These boots are available at Dick's Sporting Goods, Tractor Supply, and Bass Pro Shops for between $150 and $200.
Nitecore Headlamp: Because I find myself using my headlamp for everything from hunting and fishing to fixing a leaking drain pipe, it only makes sense that I have a good one. The technological advances in battery powered products constantly amaze me and this product exemplifies the magic. The Nitecore runs on lithium-ion batteries which makes it lightweight and long lasting. A USB charging system allows many charging options.
The LED illumination is incredibly powerful and will amaze you the first time you use it. It utilizes a flood light approach that creates a 100-degree field of vision. With a triple light output, the user can opt for the main light, an auxiliary red, or auxiliary white which create a softer, short range view which is ideal for reading or as a backup camping light. Utilizing over 1000 lumens, this headlamp will light up the view for over 300 feet at its most powerful. Five levels of brightness allow the user to choose the intensity and all of these features can be accessed and triggered with one hand.
Available online at Amazon or REI for between $50 and $75.
Julbo Shield Sunglasses: Officially labeled as a mountaineering eyewear, these sunglasses are a must for anyone spending the winter outdoors in New England. The "Shield" function actually increases your field of vision as glare from sun, snow, and ice is removed.

These are some of the most effective sunglasses I've ever owned and they feature the rare combination between a lightweight yet durable product. A nose-gripping feature keeps them on your head even when things get bumpy on your adventure.
They also feature a great air flow system which keeps them from fogging up as you breathe or sweat. This model comes with an adjustable strap that keeps them securely fastened to your head.
Buff Alina Knitted and Fleece Hat: Everyone knows that keeping your head warm is the key to a warm body.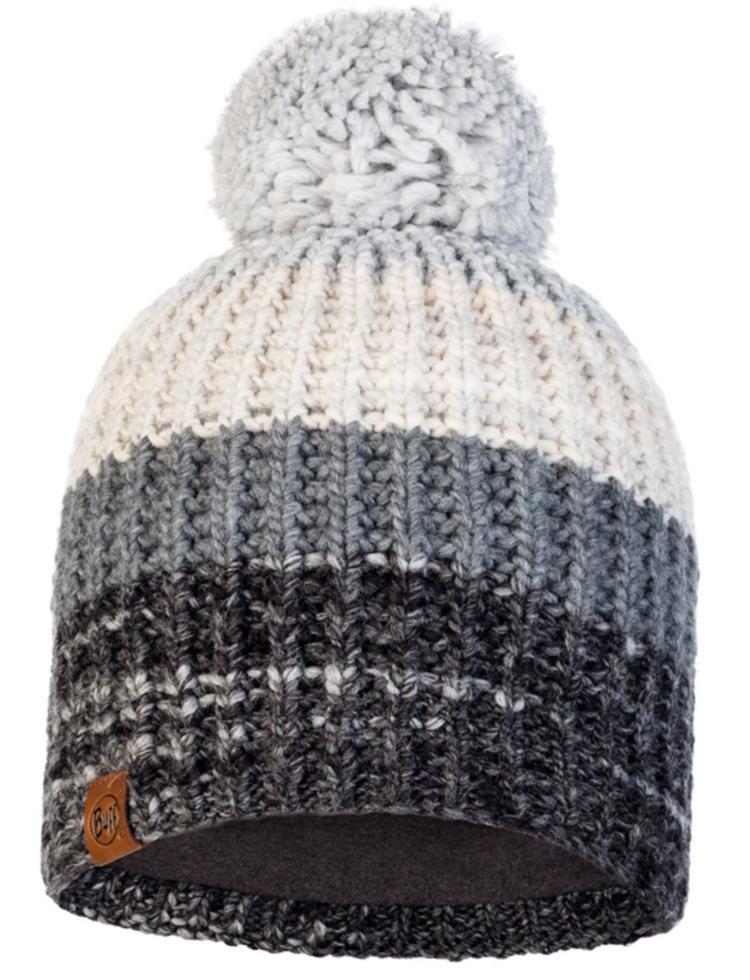 I have discovered that a knitted hat with a fleece liner is the best way to do just that. The hat's performance is enhanced by the cozy design, which features a knitted exterior and full fleece lining. This model is made available from Buff outdoor apparel products which offers high quality, reasonably priced products. This model is available with a matching neck warmer which will really seal out the cold. Whether I'm ice fishing, skiing, or taking a winter hike, this hat is perfect — breathable and very warm. One size fits all adults and they are offered in several colors.
Available online at Buff.com, or REI for around $27.00. The neck warmers sell for around $35.00.
Leatherman Signal: I've owned some form of Leatherman tool since high school and have used them for everything from skinning a deer to tilling my garden. They are simply indestructible and the only reason that I ever replace one is because a new, better model comes out.
Enter the Signal. Featuring all of the old-favorite functions, this one adds a carabineer, a whistle, a fire starter, and a diamond-coated sharpener.
Always lightweight and durable, the Signal is everything I've come to expect from a Leatherman. This model is available with all types of accessories including extra bits and extensions. Available at Walmart, Home Depot, and Dick's Sporting Goods for around $100.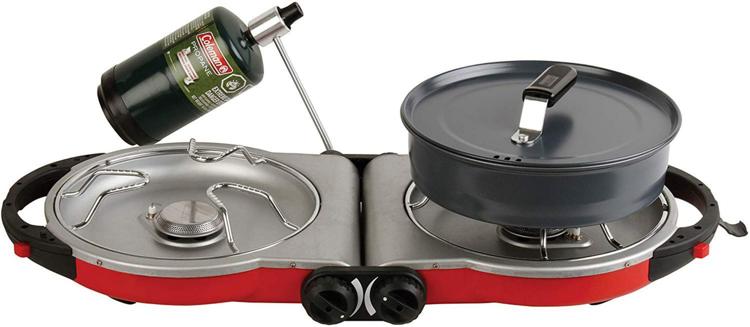 Coleman Fold N Go Propane Stove: I'm one of the most popular guys on any outdoor adventure for one simple reason: I always cook great food. On the shore of a lake, in the bobhouse on the ice, or more traditionally on a picnic table, I always have something hot and tasty for my friends and me. This compact camp stove is the best and most convenient one I've ever owned and keeps that reputation intact.
There are many different styles and brands of outdoor stoves, but Coleman really started it all and remains one of the most trusted brands. This model folds neatly and stores conveniently. Lightweight and reliable, it fits in any backpack or camp box.
I already own two Coleman camp stoves, but I had to try this one out and I now use it all the time. Available at Walmart and Dick's Sporting Goods for $75.
GoPro Hero5 Waterproof Camera: I have ruined two smartphones in failed attempts at taking wet or underwater videos. When I purchased this GoPro, my phone breathed a sigh of relief.
This camera is capable of filming 4K videos in single, burst, and time lapse mode. I find it very easy to preview and playback my footage which allows for easy editing and an excellent final product. The Hero5 automatically sends the footage to my phone for easy sharing.
The lightweight durability is impressive and with a waterproof design, makes it perfect for any outdoorsman or woman. The crystal clear audio really seals the deal and increases the quality of anything you can experience and record in the field.
Available at Walmart, Best Buy, and Dick's Sporting Goods for $279.00