CHESTERFIELD — A planned Bigfoot and paranormal event scheduled for this weekend at the Madame Sherri Forest "castle" — stone remains from a house that burned down decades ago — is canceled after the property owner, the Society for the Protection of New Hampshire Forests, stepped in.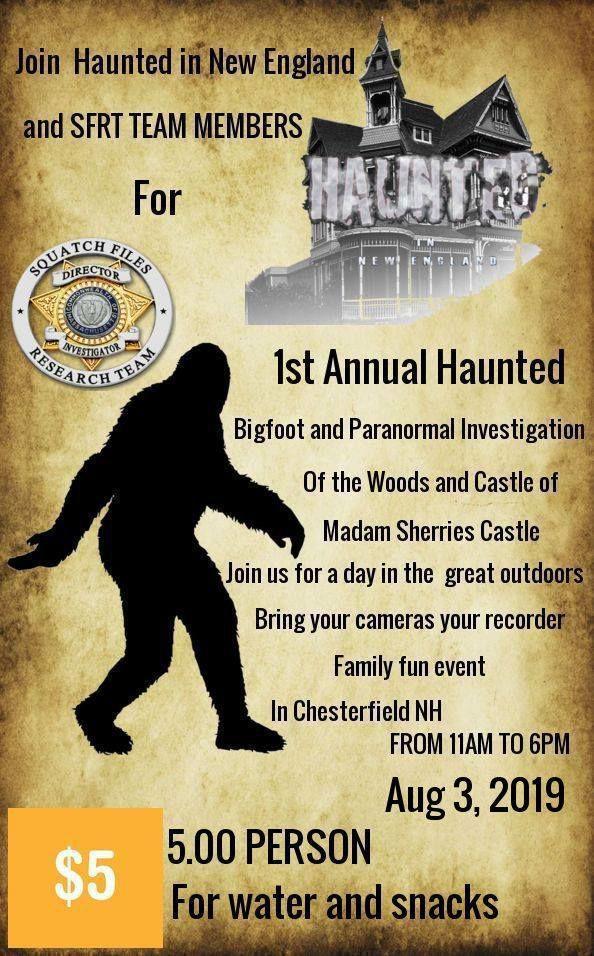 "We have rules and processes for what kind of events can happen on our reservations," said Jack Savage, vice president of communications and outreach for the society. "None of that was followed."
The event, billed as a paranormal and Bigfoot investigation at the castle and forest, was being put on by Haunted in New England and the Squatch Files Research Team, with the $5 tickets being sold through Thriller Events. No one from any of these groups contacted the society, Savage said.
Chesterfield Police Chief Duane Chickering said in a statement posted to social media that the event is now cancelled after the groups were contacted.
"Messages have been delivered to the company advertising this event and we have been told from the company that the event has been cancelled," Chickering wrote.
Representatives for the organizers did not respond to requests for comment.
Chickering wrote that the event had been sold out, and that social media posts indicated that more than 600 people were interested in going.
Savage isn't sure of the exact number of people who bought tickets, but said people climbing onto the stairs and foundation of the famous French chateau could do damage to the property. Too many people would also overwhelm the trails and parking lots, he said.
"Large groups of people overburden almost any property," he said.
Madame Sherri's Forest derives its name from Parisian costume designer Antoinette Sherri, who was based in New York in the early 1900s. Sherri constructed the summer house in New Hampshire and was known for parties there, according to the society's website. She lost her fortune and the house fell into disrepair. It was heavily damaged in a fire in 1963. Sherri died in 1965 in Brattleboro, Vt.
New Hampshire resident Ann Stokes bought the property and donated it to the society in the 1990s, according to the website. The 500-acre property includes Indian Pond and the trails connect to the Monadnock Greenway Trail leading to Mount Monadnock.
Savage said people can apply for permits for events at the property, but that they should go through the proper channels.