Not everyone who seeks to explore the woods is a peak-bagger. The allure of "redlining" all the trails in the Belknaps or hiking all 48 4,000-foot summits in New Hampshire doesn't appeal to all.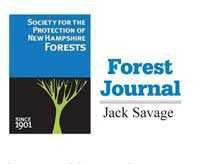 Sometimes a simple walk in the woods with a few friends is enough. And based on the popularity of the Forest Society's "Five Hikes in Five Weeks" series, that's true for a lot of you.
The Forest Society started the Five Hikes in Five Weeks series several years ago to introduce some of our favorite places to those who may not be aware that we have 185 Forest Reservations in more than 100 communities around the state. Our hope has been that people will not only join us for a guided hike, but having been introduced to a new trail and perhaps a new scenic view, will return on their own with friends or family another time.
It's all part of our not-so-secret plan to "perpetuate the forests of New Hampshire." (That's our mission statement.) If you experience the forest you're more likely to love the forest. And if you love the forest, our guess is that you'll join us in caring for it.
The hikes have been so popular in the past that this year we have added a second opportunity to go on any given hike, one in the morning and one in the afternoon. For example, the first hike is on Saturday, Sept. 14 at the "flood plain" (Merrimack River Outdoor Education and Conservation Center) in Concord, and you can sign up for a late summer walk from 9 a.m. to noon or 1 to 4 p.m.
You'll be joined on your hike by one of our professional staff members who can point out things you may have missed on your own. Our staffers look forward to interacting with new people and sharing their knowledge of forests, forestry and wildlife.
This year's edition of Five Hikes in Five Weeks is the "Peaks and Valleys Fall Foliage Edition."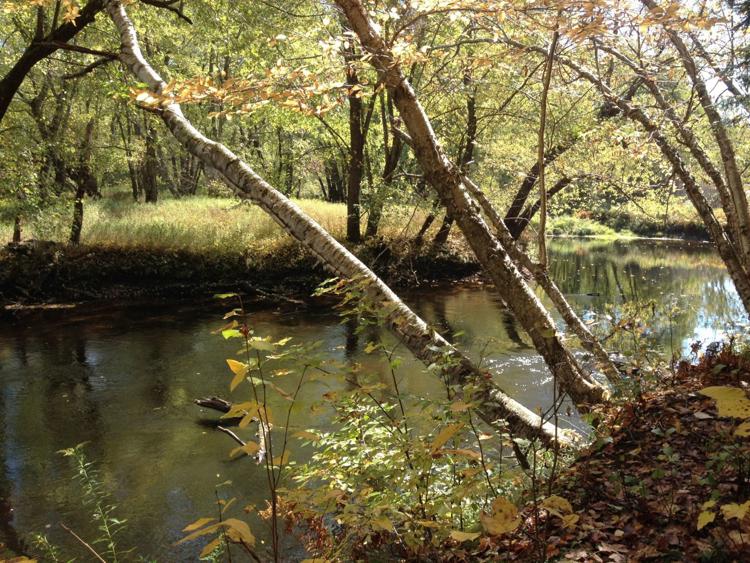 From the Merrimack River Valley in Concord, we'll move upstream to the winding banks of the Contoocook River in Antrim at our McCabe Reservation on Thursday, Sept. 19, to explore hemlock forests, vernal pools and a little New Hampshire history in the form of long-abandoned farms and a former brickyard.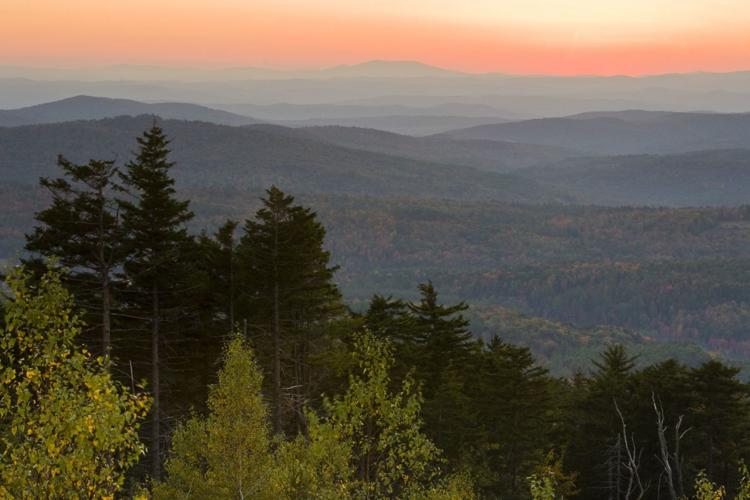 From the valley we go to the peaks on Saturday, Oct. 5, with a hike on Silver Mountain on our Ashuelot River Headwaters Forest in Lempster. This one requires a moderate uphill walk, but the reward is great: nearly 360-degree views during foliage season.
From our Evelyn H. and Albert D. Morse Preserve in Alton you can see across Alton Bay and the eastern end of Lake Winnipesaukee to the Sandwich Range and White Mountains in the distance, and all is takes is a gentle climb to the open fields on Pine Mountain during peak foliage on Friday, Oct. 18.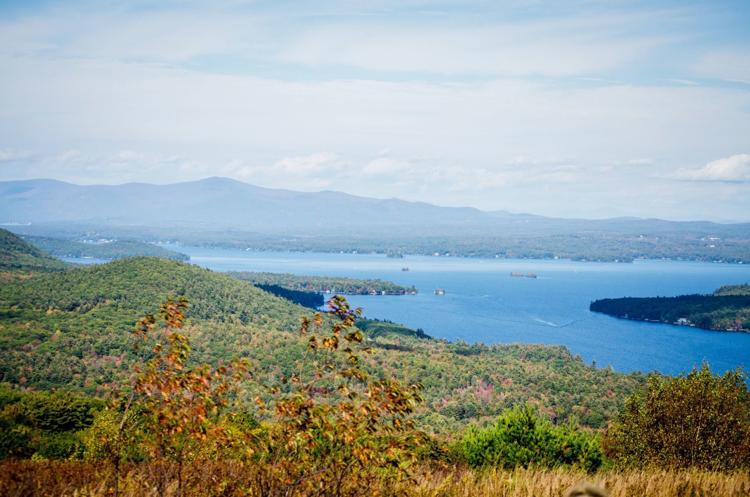 And then on Friday, Oct. 25, we'll wrap up the series in the Seacoast with a walk on one of our newer Forest Reservations, the Powder Major's Forest in Lee, Madbury and Durham. There you'll be guided on a woodland trail through this historic property to the banks of the Oyster River and hear the story of John DeMerritt, who earned the nickname "Powder Major" from his actions leading up to the Revolutionary War.
To join us on any one or all five hikes, pre-register on our website at www.forestsociety.org. For those who prefer to go on their own, the website also features our online Forest Reservation Guide. All of the Forest Reservations are open to the public.
And if you have an appetite for still more, we do have a challenge for you: Take our Forest Reservation Challenge (forestsociety.org/challenge) and earn a patch by visiting 33 reservations around the state. Just recently the St. Thomas More Church in Durham completed the challenge as a group. (To our knowledge the first group to do it!) They accomplished it over the course of two years.
Either way, take a walk in the woods and help us perpetuate the forests of New Hampshire.