A matter of life or death. Living on the edge. Without a net.
These types of cliches are tossed around all the time. But for National Geographic producer Matt Renner and his team of filmmakers, these were the daily deliberations for "Free Solo," last year's Oscar winner for best documentary feature.
The film follows Alex Honnold as he prepares to climb the 3,000-foot granite face of El Capitan in Yosemite National Park. The ropeless climb is considered to be one of the greatest climbing achievements of all time.
"There were certainly nerves; we'd be inhuman if there wasn't," said Renner in an interview last week.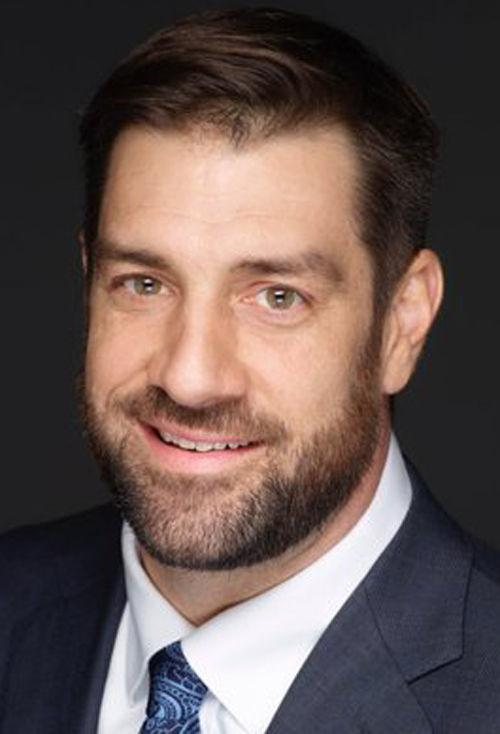 Renner, a Durham native, served as executive producer for the film and will be the next guest of a special edition of the Union Leader's Headliners series.
The Oct. 10 event will feature an interview with Renner followed by a screening of "Free Solo" at the Red River Theatres in Concord. The event is presented by REI.
Red River says its initial showings of "Free Solo" last year and follow-up screenings in March — after the film's Academy Awards win — were all sellouts.
Shot with multiple cameras from numerous altitudes, the movie will leave some viewers awed and make others never want to take an elevator again.
"I'd just never seen anything like it," Jimmy Chin, a veteran climber who directed the movie with his wife and collaborator, Elizabeth Chai Vasarhalyi, told The Washington Post last year. "(Honnold) was an anomaly even among anomalies."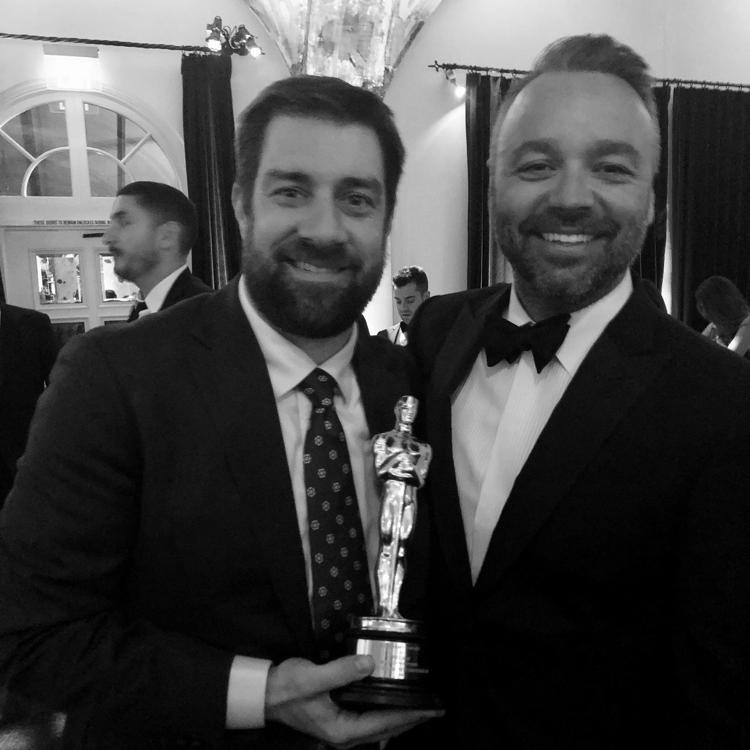 And the film wasn't without ethical concerns for Renner and company. As the movie points out, the mortality rate for professional free solo climbers is high.
"Alex is not this daredevil. That's the biggest misconception about who he is — that he's some kind of adrenaline junkie," said Renner. "As you see in the movie, he doesn't actually feel the adrenaline. He doesn't have that fear center that gets activated in the way us mere mortals do."
"The first thought was Alex falling," Chin told the Post. "Because he's also a friend, and do you really want to put yourself in the position of capturing your friend's death? But I've seen him do incredible things, and he's done them by making very calculated decisions to the degree that isn't normal, almost like he's hyper-rational. That made me a little more comfortable. A little."
Because Honnold didn't know when he'd feel ready to undertake the challenge — if ever — both the climb and the film chronicling it were kept secret. "Imagine not knowing when your movie is going to happen, or whether it's going to happen," Chin said of National Geographic's position.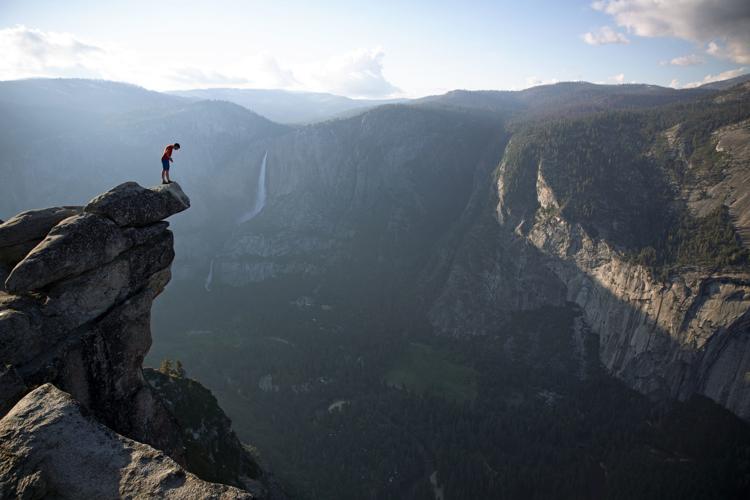 Honnold prepared for nearly two years to make the climb, at one point even scrapping imminent plans because he didn't feel mentally prepared.
He figured out every last cranny of the rock face over the course of many roped dry runs, solving the mountain's challenges by trial and error. One example was a particularly dicey spot known as The Boulder Problem, which basically requires a karate kick mid-air thousands of feet up to find the next foothold. Every time he lost his grip, he tried not to think about what would happen if that occurred on the real climb.
Renner spoke to the Union Leader by telephone from his home in West Harrison, N.Y.
He is not a rock climber, but he's no stranger to extreme places. Renner has shot productions from Borneo to the Bering Strait.
However, the trail to holding Oscar gold started in Durham, where he was influenced by family and friends.
"There are motivations that come from all sources," said Renner. "I attribute a lot of the fire back to the storytellers in my life when I was a young kid, and chief among them my grandmother Ruthie."
According to Renner, his grandmother was a first-generation immigrant from Prussia who inspired him to work hard, listen to others and to succeed in the face of hardship (both of Ruthie's sisters died of tuberculosis).
After graduating from Colgate University in Hamilton, N.Y., Renner made his way to Los Angeles, where he moved in with one of his childhood friends.
After a string of auditions and odd jobs — including as a DJ for birthday parties and bar mitzvahs — Renner became serious about filmmaking.
Within a few years, he landed his big break in Alaska with reality TV star Mike Rowe shooting Discovery's "Deadliest Catch."
Renner is currently promoting National Geographic's latest buzzworthy documentary, "The Cave."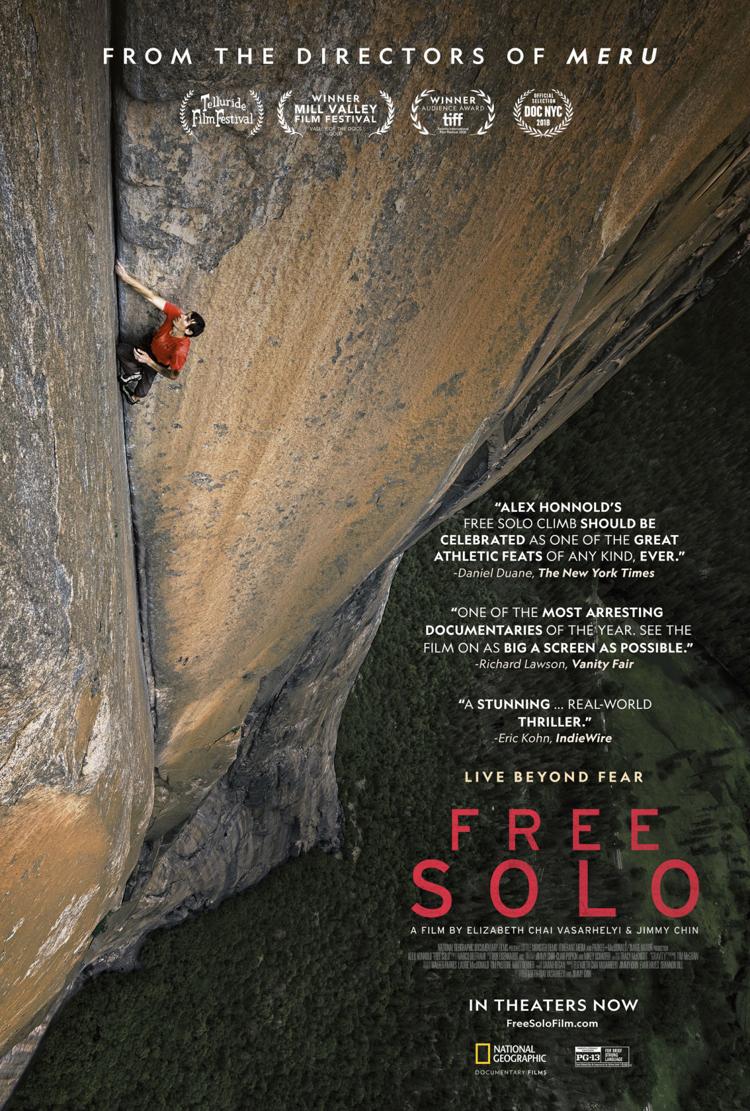 The film is harrowing in a much different way than "Free Solo" as it follows a Syrian doctor as she leads a team of medical personnel at a secret hospital in the besieged city of Al Ghouta. "The Cave," directed by Feras Fayyad ("Last Men in Aleppo"), was shot from 2012 to 2018 as the Syrian civil war raged. An estimated 400,000 people were helped at the hospital.