DURHAM -- An executive producer of the Academy Award nominated documentary "Free Solo" has some advice for New Hampshire kids interested in film.
"Put ego aside, have a tireless work ethic, and as my grandmother Ruthie would say, 'Shut up and listen,'" Matt Renner said during a recent interview.
Renner grew up in Durham and attended Oyster River schools. His film profiles rock climber Alex Honnold on his quest to perform a free solo climb of El Capitan, a vertical rock formation in Yosemite National Park. It is nominated for an Oscar in the category of Best Feature Documentary.
Last fall, Renner was at Oyster River High School to screen "Free Solo" for the community. He said he was struck by how profoundly emotional the experience was for him.
"There I stood on the ORHS stage, nearly twenty years after leaving Durham, next to my old mentor and music/performance teacher Dave Ervin, in front of my family and many of those familiar faces in the community that had shaped my childhood, and I felt an unbreakable connection to the crowd – and a genuine sense of pride," he said.
Renner said he was drawn to outdoor adventure as a child, exploring the woods of Durham, dipping into the frigid Atlantic Ocean on the Seacoast and spending time at Lake Winnipesaukee.
Renner discovered his passion for video along the way, and he gives his grandmother credit for a camera becoming an extension of his arm from an early age. She was a buyer and purveyor of women's fashion in St. Louis, a great salesperson and a consummate storyteller.
"While I like to think I come from a family full of truthsayers and storytellers, Ruthie is certainly the source of much of my inspiration. She was a badass in every sense of the word and a woman who was way ahead of her time," Renner said.
Award-winning track
After leaving Durham, Renner studied at Colgate University, earning a bachelor of arts in history while playing on the soccer team. He began working as a field producer and camera operator for Discovery Channel's "Deadliest Catch" in 2004.
In 2008, Renner became a co-executive producer of the show. They won a Primetime Emmy Award for Outstanding Nonfiction in 2011.
As co-CEO and executive producer at Undertow Films in Los Angeles from 2010 to 2014, Renner worked on "Game of Arms" for AMC, "Airplane Repo!" for Discovery Channel and "Shark Wranglers" for the History Channel.
Renner was named vice president of production for National Geographic Partners in New York City four years ago. He has worked on about 20 documentary series and four documentary films, according to his LinkedIn profile.
In addition to his work on "Free Solo" at National Geographic, Renner was executive producer of "Hell on Earth: The Fall of Syria and the Rise of ISIS," which won the 2017 DuPont Award.
Renner was also the executive producer of "LA 92," which won the 2017 Emmy for Exceptional Merit in Documentary Filmmaking.
"Free Solo" won the People's Choice Award for documentaries at the 2018 Toronto International Film Festival. The film has grossed more than $17 million.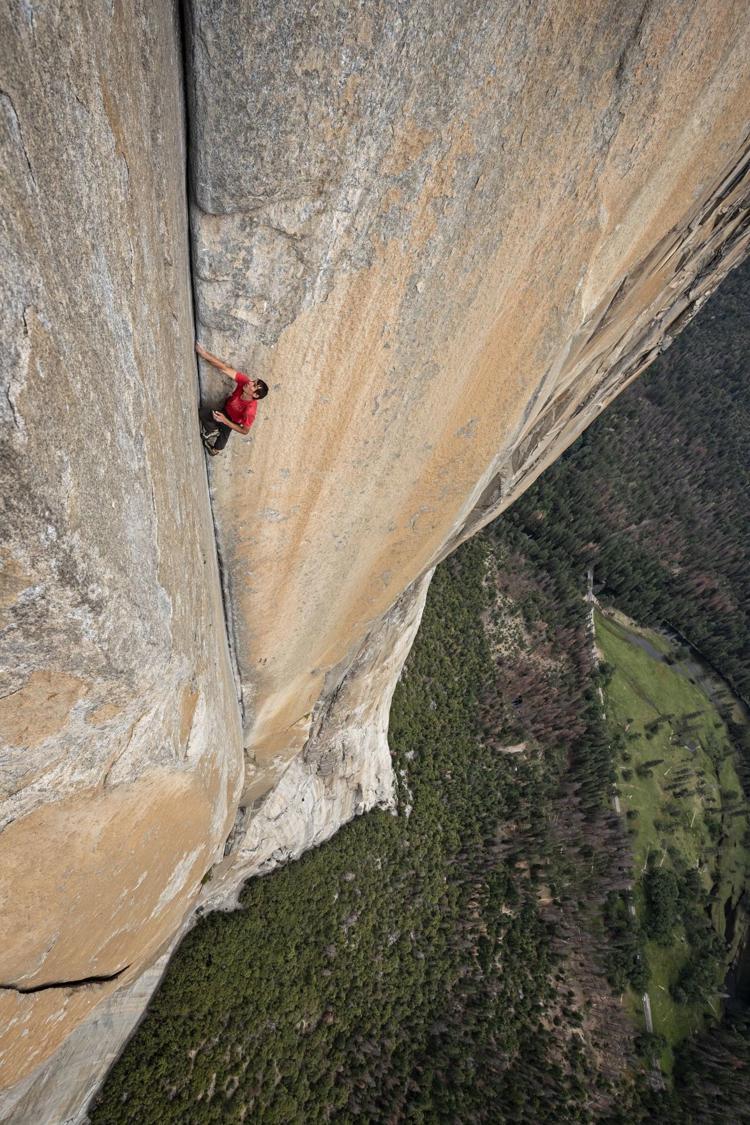 Working on the film
Renner said "Free Solo" sits at the heart of what National Geographic's mission has been for the last 130-plus years: education, human exploration and access to new worlds.
"Personally, I was drawn to the sheer scale and scope of Alex's character. You know, I think amidst all the craziness we live in today, where it feels like the world is spinning out way beyond our control, there is a man living in a van who has somehow artfully managed to grab control of the spinning world around him, stop it in its tracks… and through a very deliberate and calculated lifestyle, he's able to make it spin his way," Renner said.
The film is directed by Elizabeth Chai Vasarhelyi and Jimmy Chin.
"Working with them was a blast. Like Alex, Chai and Jimmy seek perfection in everything they do but they are quite collaborative. I learned a lot from the two of them," Renner said.
Renner said cut after cut, the story matured as Vasarhelyi's vision for the film crystallized.
"And then it happened: People around me stood in ovation in a packed Telluride theater nearly a year after screening that first cut. The hair on the back of my neck stood up, and with the storytelling fronts converging I knew we had something very special in our hands," Renner said.
"Free Solo" has earned respect from the critics. The New York Times called the film "an engaging study of a perfect match between passion and personality."
Helen O'Hara, of Empire Magazine, wrote, "This is daring, dangerous and dizzying stuff, the story of one man simultaneously in competition and cooperation with nature. Meet Tom Cruise's hero, probably."
The 91st Academy Awards will be broadcast Sunday, Feb. 24 at 8 p.m. on ABC.