I nterest in mushroom foraging is growing with all the fungus among us this rainy July, but experts warn amateurs eyeing these potential meals on their lawns to be careful.
Over the past week, gourmet mushroom farm owner William Dunkerley has been flooded with more than 200 messages from people inquiring about mushrooms they've found. Many have sent pictures.
"I've never eaten a mushroom that I wasn't 100% sure what it was, and if I'm not 100% sure but I think I know, I'm still not eating it," said Dunkerley, who operates Dunks Mushrooms Products & Foraging LLC in Brentwood. "I've never gotten sick from eating a mushroom, and I've eaten somewhere between 50 and 100 wild species."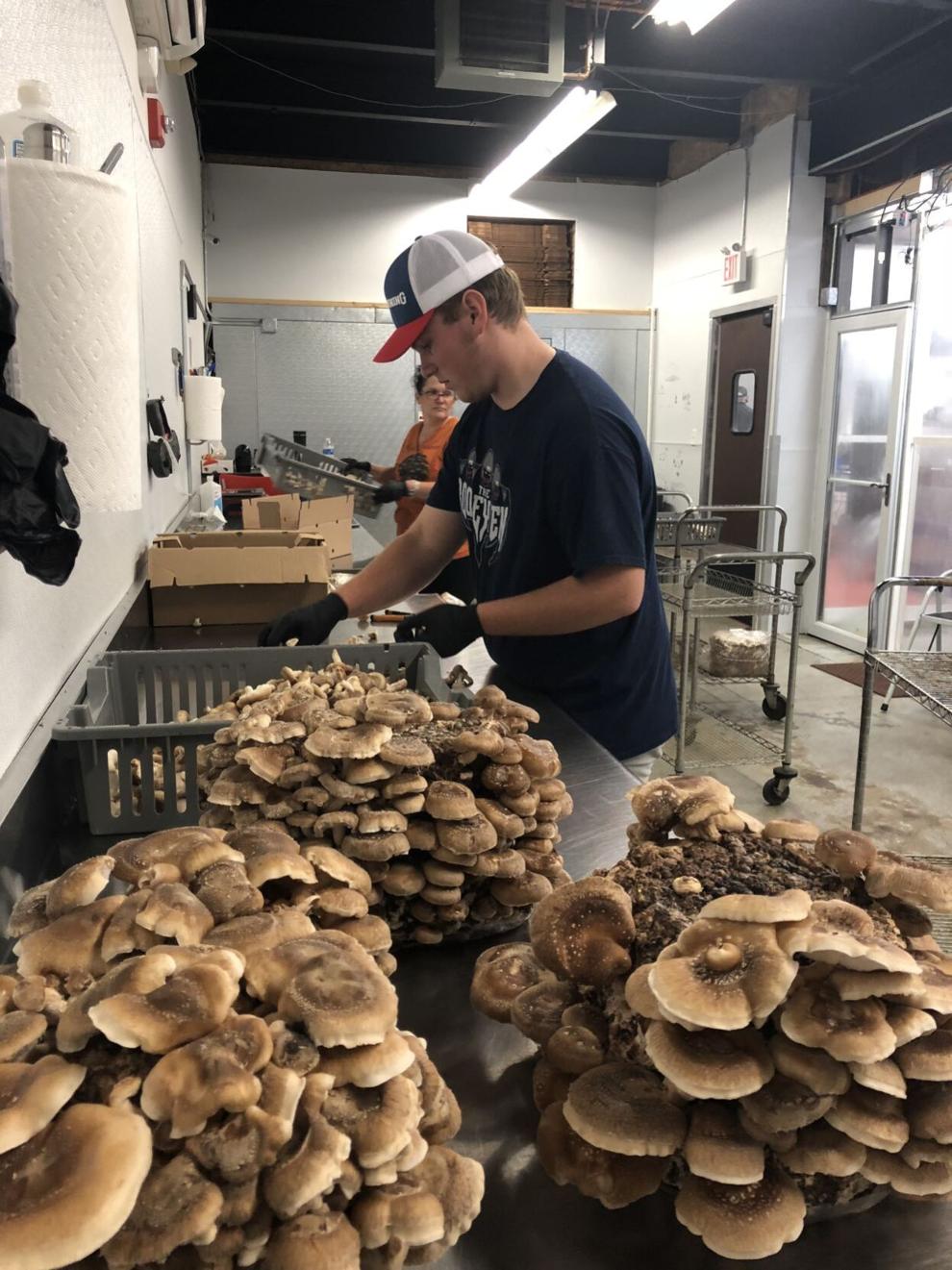 Dunkerley warned of three types growing in New Hampshire that can be fatal. The destroying angel, which is pure white, and the death cap are both in the amanita family. The deadly galerina — a small brown mushroom that could easily be mistaken for an edible type — can also be lethal.
"There are many, many edible mushrooms in this area, and the only way you can learn what's edible and what isn't is one mushroom at a time," said Dunkerley, who grows a variety of mushrooms at his Brentwood location and sells wholesale and retail.
Pet problems, too
Local veterinarians are also sounding the alarm. The Veterinary Emergency & Surgery Hospital in Brentwood has seen a sudden surge in mushroom-related illnesses in pets.
"We've had several cases in the last two weeks. We would definitely warn the public to walk their yard, remove these mushrooms even if they feel they're harmless. It's better to be safe than sorry," said Crystal Beauregard, the hospital's head technician and supervisor.
Beauregard said animal symptoms can range from a mild upset stomach to severe diarrhea, vomiting and even neurological problems that require hospitalization.
According to a report published in March by the Centers for Disease Control and Prevention, reports of people becoming seriously ill from eating foraged mushrooms for food or hallucinogenic purposes increased from 1999 to 2016, with approximately 7,500 poisonous mushroom ingestions reported each year to poison control centers around the country.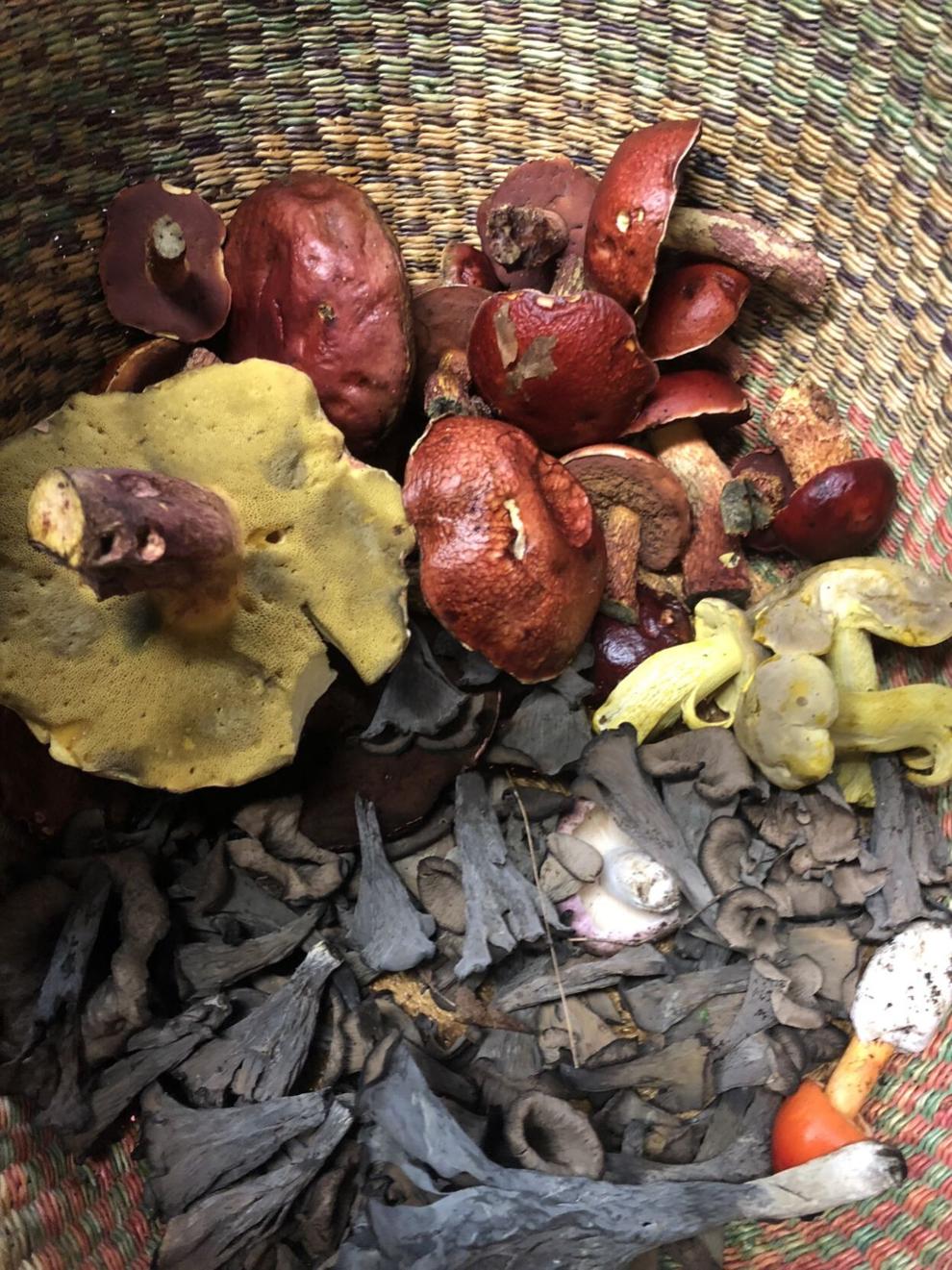 State health officials say symptoms may not begin until hours after eating the wild mushrooms and can include abdominal pain, nausea, vomiting, fever, severe diarrhea, a change in heart rhythm, and low blood pressure.
Dunkerley said people must also be careful not to eat too many non-toxic mushrooms.
"One rule of thumb for eating wild mushrooms is, if you've never eaten it before, only eat a small amount and see how it affects you. You still need to be cautious because it's something your body has never had before," he said.
Find out first
Dunkerley advised people curious about mushrooms to always do their research. He said resources are available online to help identify edible mushrooms. Books with helpful information are also available. He encouraged anyone interested in learning more to join a local mycology group and attend some organized forages.
Lindsay Dix of Newton said she has seen a lot of different mushrooms popping up in the mossy area of her front yard and on old tree stumps recently. She turned to a community Facebook page to get some advice on some varieties. After posting a picture, the first person to respond to her post told her the mushrooms were poisonous and should be thrown out.
Her research also led her to some foraging groups that helped her identify mushroom varieties.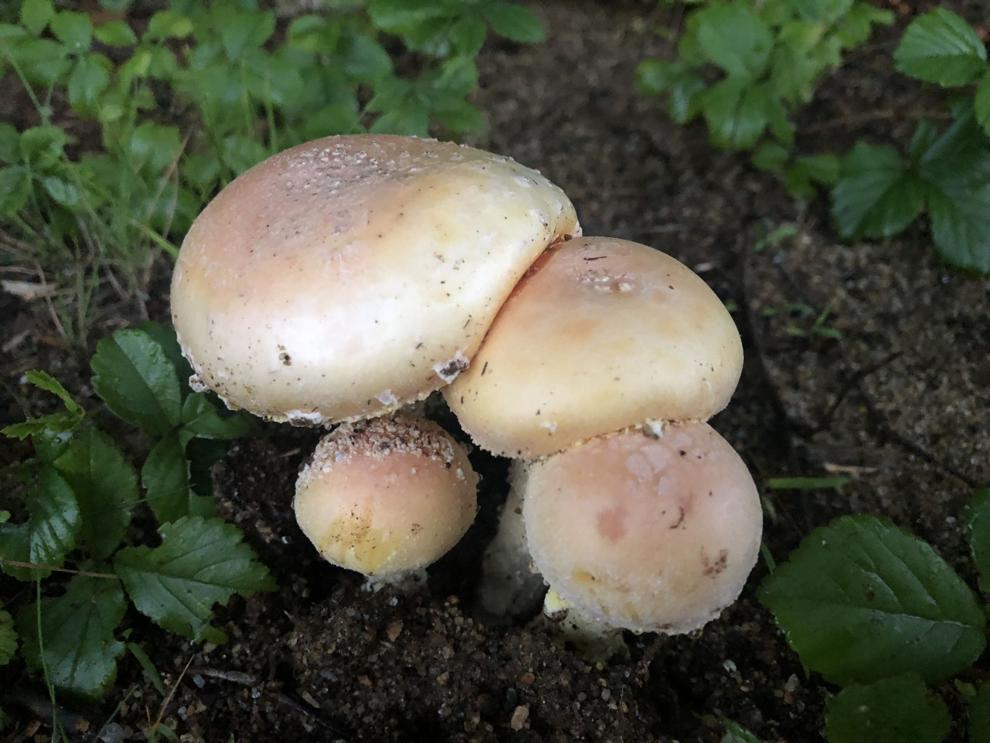 "My first lesson was definitely ID first, worry about edibility later," Dix said. "I have already learned a lot from other New Hampshire groups on Facebook and look forward to exploring more in the area in hopes of finding some we can eat," she said Wednesday.
In recent weeks, the New Hampshire Outdoor Learning Center in Wolfeboro has seen more interest in upcoming daylong mushroom classes on Sept. 18 and Oct. 9.
"With all the rain and then the sun and rain, the mushrooms have been going crazy, and I've seen the signups take a super big jump," said Steve Sanborn, the center's owner and chief instructor.