ENJOYING NATURE in the winter months doesn't have to be a daunting endeavor like ascending a 4,000-foot-peak or careening down a double black diamond ski trail. Often, winter's beauty is best enjoyed by simply walking in the woods.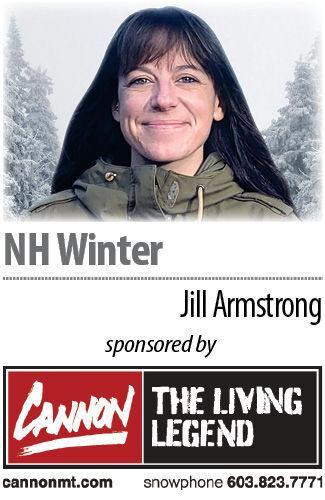 With more than 300 acres of conservation land, Tin Mountain Conservation Center in Albany is an ideal spot for just that. The property offers year-round recreation opportunities, including hiking, snowshoeing, birding and dog walking. Others take advantage of the peaceful environment to sketch, paint, journal or even meditate.
I spent an afternoon exploring the Rockwell Sanctuary nature trails looking for a respite from the hustle and bustle of my work week and action-packed winter weekends. Before ducking into the woods on this 138-acre section of the conservation land, I watched different bird species — chickadees, sparrows, and cardinals with their striking red plumage — dart from branch to branch, their calls cutting through the crisp air.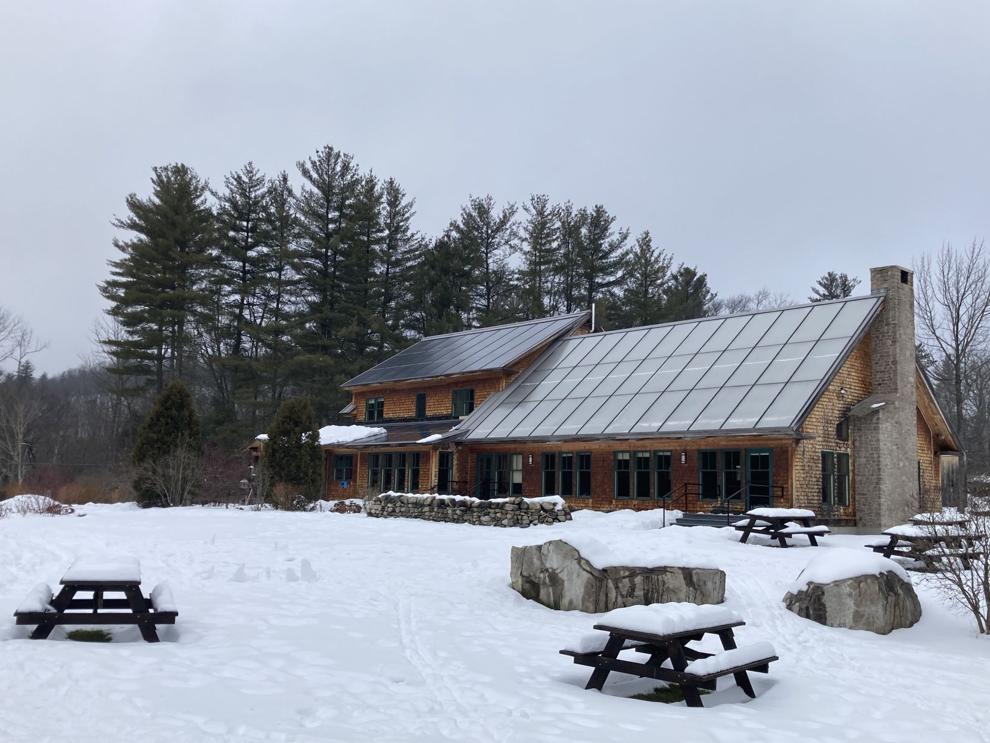 At the trailhead, a large map previews the area. Each trail is color-coded and labeled with a distinct icon, like a maple leaf or a beaver, making it easy to venture off unassisted. I decided on a sweeping loop of the area, climbing a short grade to the old quarry site near the property's edge before circling back.
Learning that beavers had been active this year, I first made my way down the Maple Leaf Loop, which would connect me with Beaver Loop at the north end of Chase Pond. It wasn't long before I came across good-sized downed trees, their gnawed trunks suggesting the beaver's appetite surpassed its strength.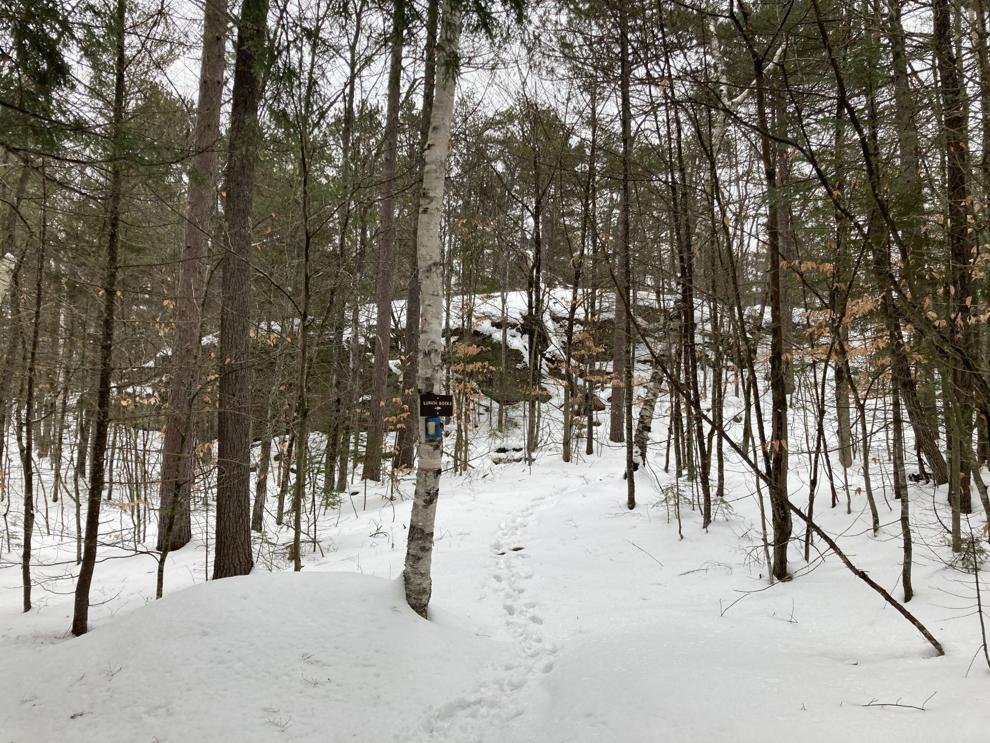 The network takes visitors over wooden bridges and boardwalks built to cross burbling streams and wet marshland. Small signs along the trails indicate varying tree species, such as the sugar maple or the Eastern hemlock, and birdhouses decorate the banks of the pond. The short Lunch Rock Trail travels slightly uphill, bringing guests to an open plateau, presumably the best spot for munching on a couple of PB&J sandwiches deep in the woods.
"It's a big tract of land, so it's very undisturbed, and you really feel like you're out there and experiencing the natural world," said Executive Director Lori Jean Kinsey, when I caught up with her at the Tin Mountain Nature Learning Center, a beautiful wooden building situated on the Rockwell Sanctuary. "And yet, with that being said, you're five minutes from downtown Conway."
Kinsey has worked at Tin Mountain for 38 years as a teacher-naturalist, education director and most recently as executive director. She was recognized for her commitment to the outdoors with LL Bean's first Outdoor Hero award in 2008. "As you can imagine, I'm pretty tied to the mission of the place, and boy, what a different beast it was 38 years ago."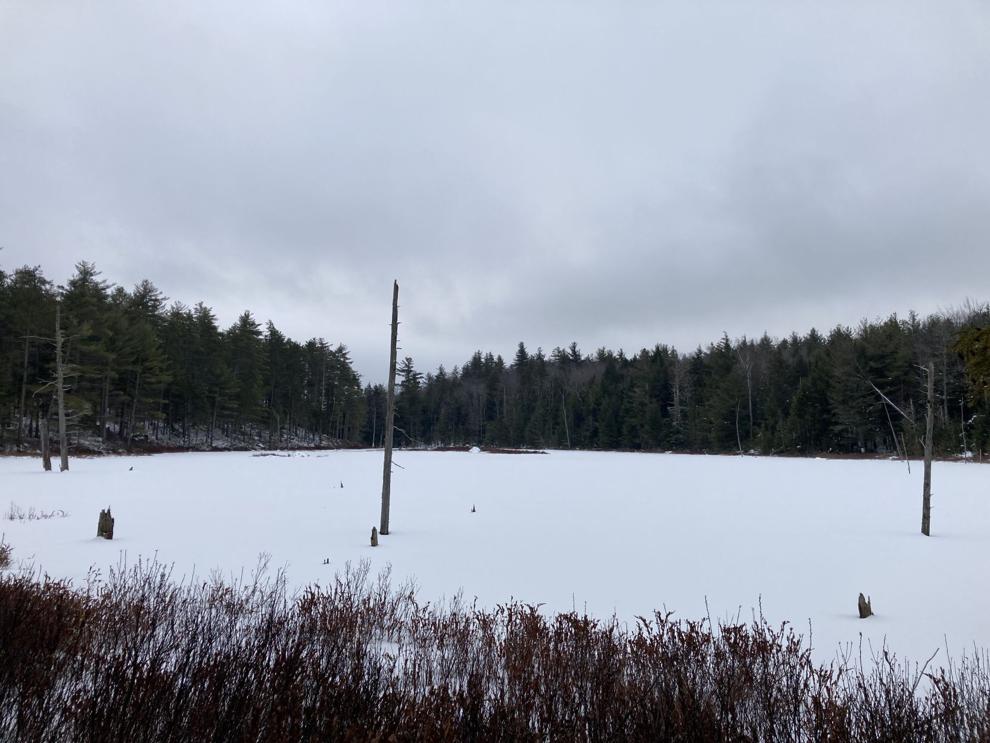 The center has expanded over the years by adding a research component — studying bird populations and conducting trout restoration work on site. Tin Mountain is in the process of building an accessible, one-mile nature trail that complies with ADA standards and showcases unique features of the land, including a platform with a view of nearby Mount Chocorua.
Tin Mountain hosts a variety of outdoor education programs, both in person and online. Upcoming programs include a Zoom discussion of the geology of the Presidential Range with Bates College Professor Dykstra Eusden on Jan. 20 and a tracking and identification field program with Rick Van de Poll on Feb. 5 that leaves from the Rockwell Sanctuary.
The trails are open every day from dawn until dusk, and the Nature Learning Center is open Monday through Friday from 9 a.m. to 5 p.m.
Visit tinmountain.org for more information about memberships, programs and other events.