There is little that can match the feeling of gliding through the woods by ski, or of flying across a wide track of groomed snow. Even for this downhill-loving alpine skier, the cross-country version of skiing is a welcome change of pace.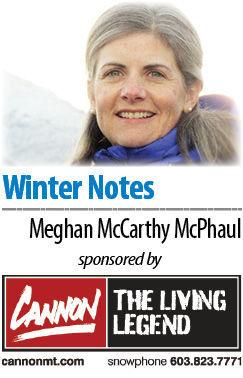 While I learned to cross-country ski mainly by flailing around in boots that seemed too flimsy and on skis that seemed awkwardly long and skinny, young skiers in New Hampshire can now get started in a Bill Koch League program.
Named after the Vermont skier who won the United States' first Nordic skiing Olympic medal in 1976, the Bill Koch League — or BKL — has introduced countless kids to the fun and exhilaration of cross-country skiing.
There are close to a dozen BKL clubs throughout the state, offering young skiers the opportunity to learn, improve, and, if they'd like, compete in cross-country races. And with relatively low ski pass and program fees, jumping into a BKL program won't break the bank.
"We really try to keep the cost down," said Sue Wemyss, herself a former Olympian, who runs the BKL program at Great Glen Trails in Gorham. "The biggest goal is helping kids experience the fun of cross-country skiing, so hopefully it carries through a lifetime."
The Great Glen BKL Club, open to children in grades 1 through 8, begins this weekend and runs Sunday afternoons through March 8. The first two weeks will include separate sessions for beginning skiers; more advanced skiers will have the option of participating in performance skills workshops throughout the winter.
Wemyss incorporates a lot of games and playing in teaching kids how to improve their skiing. She said the Great Glen BKL Club is geared mostly toward recreational skiers, although some children opt to compete and the club does offer an optional sprint race every couple of weeks.
"I think learning by doing at those young ages is really important," she said.
That sentiment is echoed at Bretton Woods, where Nordic Ski School director and BKL coach Mike Innes said the emphasis on kids programs is fun.
"We do a lot of games with the skiers," he said. "We're developing their skills without them even knowing it."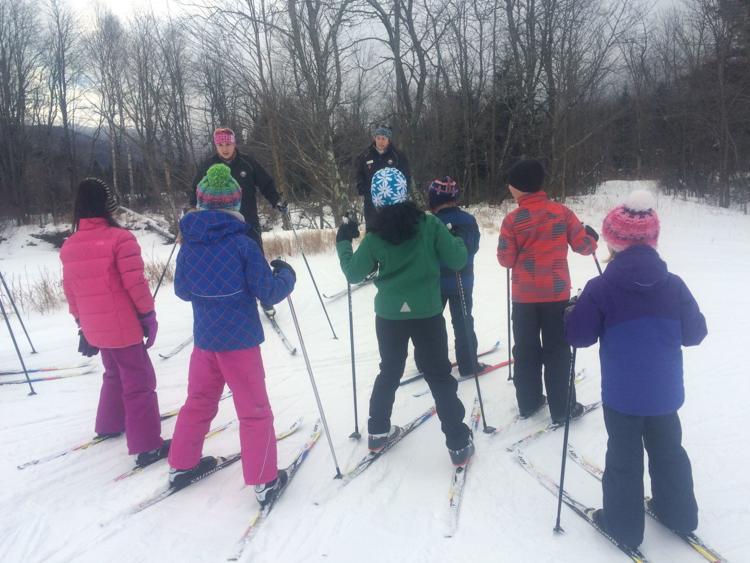 Bretton Woods offers a Sunday afternoon BKL program for kids 6 to 13, from Jan. 5 through March 1, with a Youth Competition League for older skiers. The Nordic area hosts three adult races throughout the winter and includes a BKL component on those days to provide the youngsters an opportunity to try out competing on skis.
The Gunstock Nordic Association in Gilford offers a variety of youth programming, from recreational to serious competition, all under the guidance of coach Nina Gavrylyuk, a four-time Olympian and 3-time Olympic gold medalist.
GNA offers a seven-week program on Tuesday and Thursday afternoons beginning in early January for children in kindergarten through fourth grade, a 20-week BKL program with part-time (two days per week) and full-time (six days per week) options for kids in grades 5 through 8, and a competition program for high school-aged skiers through the winter.
"We try to make it fun. We just want as many kids to ski as possible," said GNA President John Stow. "You see the older kids that have been skiing with Nina since elementary school, and their form is just really good."
One popular event GNA offers is a paintball biathlon, which provides young skiers with a fun introduction to the challenging sport of biathlon — skiing combined with target shooting.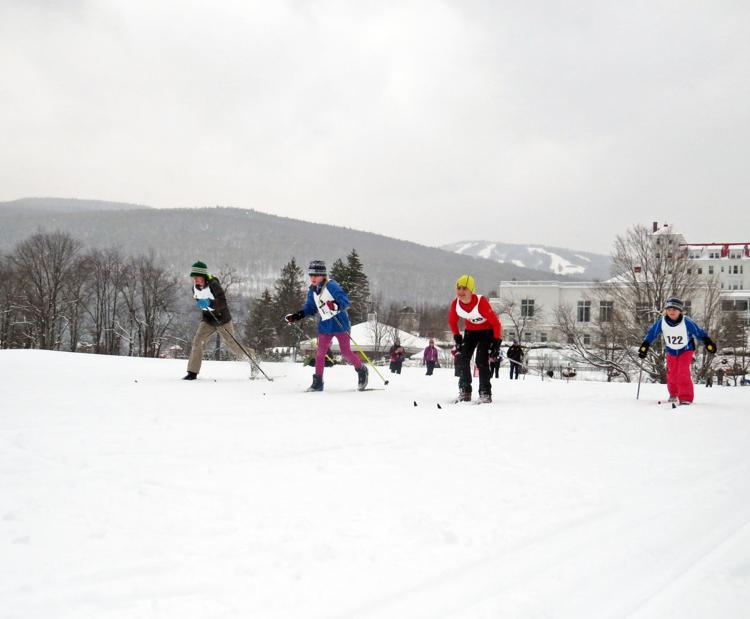 The BKL season culminates in the annual New England Bill Koch League Festival. This winter the festival will be held at Great Glen Trails on Feb. 29 and March 1, when young skiers from around New England will gather for a weekend of games, competition, and camaraderie.Wemyss said the festival theme this year is superheroes, and GGT is planning a weekend of races and non-competitive events for all ages of BKL kids, from lollipop races and small jumps to radar traps to measure speed and a give-it-a-try triathlon.
"It's really about the interest in and enjoyment of cross-country skiing — and making friends," she said. "Cross-country ski kids are great."
For more information about — or to sign up for — these BKL clubs and other junior Nordic programs, visit:
To learn more about the Bill Koch League and find other BKL clubs in New Hampshire, check out the New England Nordic Ski Association website: www.nensa.net.