The spring thaw of winter's end can mean only one thing: It's maple sugaring season in New Hampshire.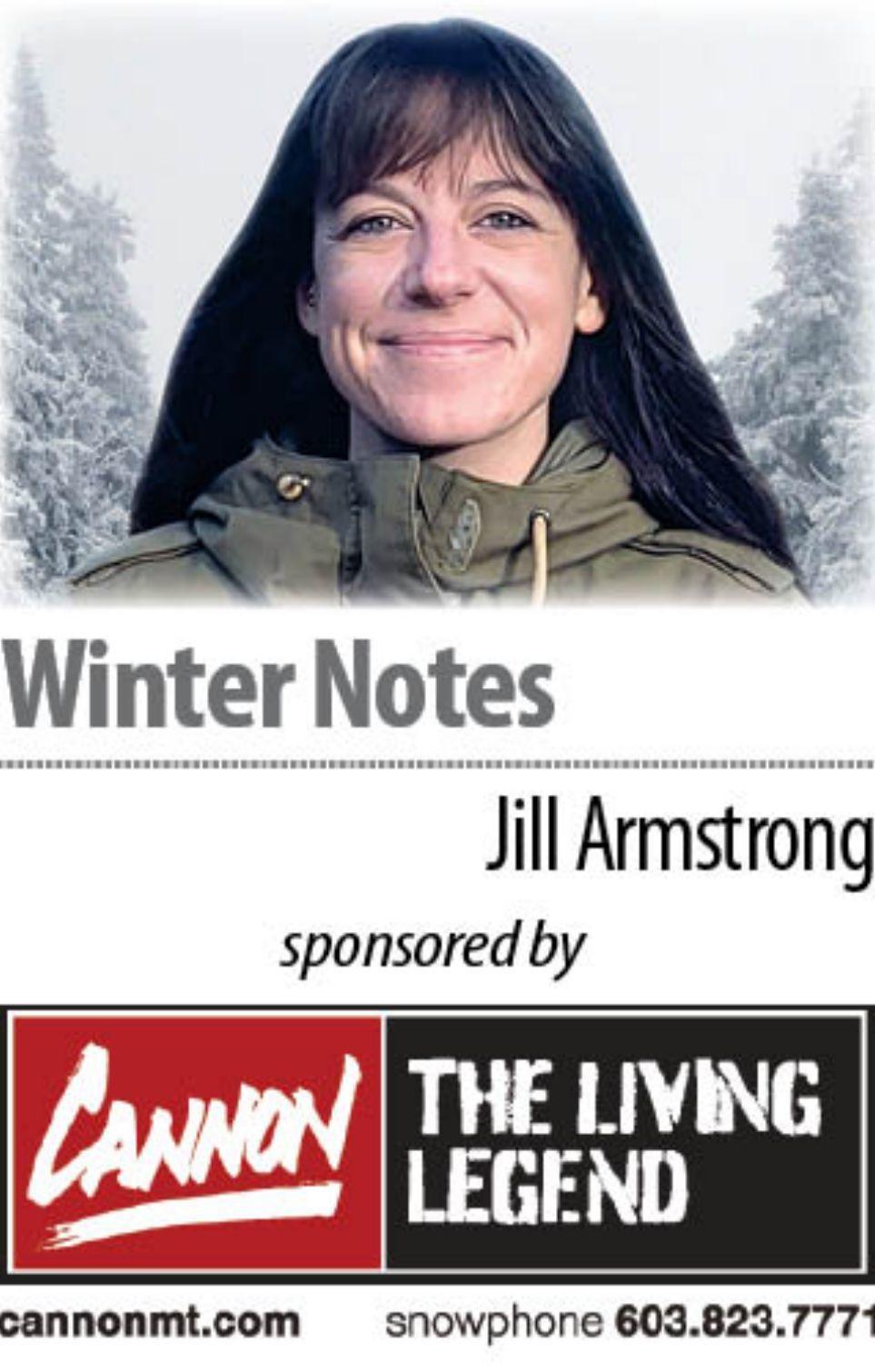 Across the state, sugar makers have installed taps on thousands of maples to collect the running sap for boiling. Some producers use newer pipeline tubing systems to transport the sap from the tree to a holding tank downhill, while others still collect sap in those iconic metal buckets hanging below the tap.
An intense six-week period, the season runs from mid-February to late March every year, depending, of course, on Mother Nature. Sap runs on nights with temps in the 20s and in the daytime with temps in the 40s. A colorless liquid, sap contains only 1-2% sugar content. As the water evaporates, this sugar becomes the thick, amber syrup we know and love.
Boiling takes place in a large machine known as an evaporator. Many sugarhouses use the traditional wood-fired boiling method, creating a subtle smoky flavor that only adds to the syrup's complexity.
Maple Month is drawing to a close, but many sugar shacks are still busily boiling. Here are a few notable spots:
Heritage Farm Pancake House, Sanbornton: With an on-site restaurant, petting farm, wagon rides and sweeping views of rolling mountains, this spot is a must for a family-oriented maple experience. Inside the restaurant, guests will find products like honey and soap for sale from neighboring farms. I think most visitors come for the oversized pancakes, looking like fluffy pillows piled high.
When I visited, boiler Tom Harty was eager to explain the process. A longtime friend of the Swains (the family who owns the farm), Harty has been making syrup since he was 11.
"It's in my blood," he said. "I enjoy doing it, but it's a lot of work."
Harty moved methodically around the sugarhouse with plans to boil about 2,000 gallons of sap that day, yielding about 40 gallons of the sweet stuff.
100 Acre Wood Sugar Shack, Intervale: Located right off Route 16, this sugar shack is operated by the Believe in Books Literacy Foundation, a nonprofit organization encouraging early literacy and physical well-being in children.
To promote this mission, founder A.O. Lucy provides a glimpse into the sugaring operation on the property's storybook trail system.
On Fridays, Saturdays and Sundays from 11-4, guests can visit the sugar shack to see how maple syrup is cooked and try warm samples fresh from the evaporator. All net proceeds from maple sales go to the literacy program.
Kearsarge Gore Farm, Warner: Located in the foothills of Mount Kearsarge, this organic, solar-powered farm has produced maple syrup since 1985. Although I visited on a cold, rainy afternoon, that didn't stop the KGF crew from having fun.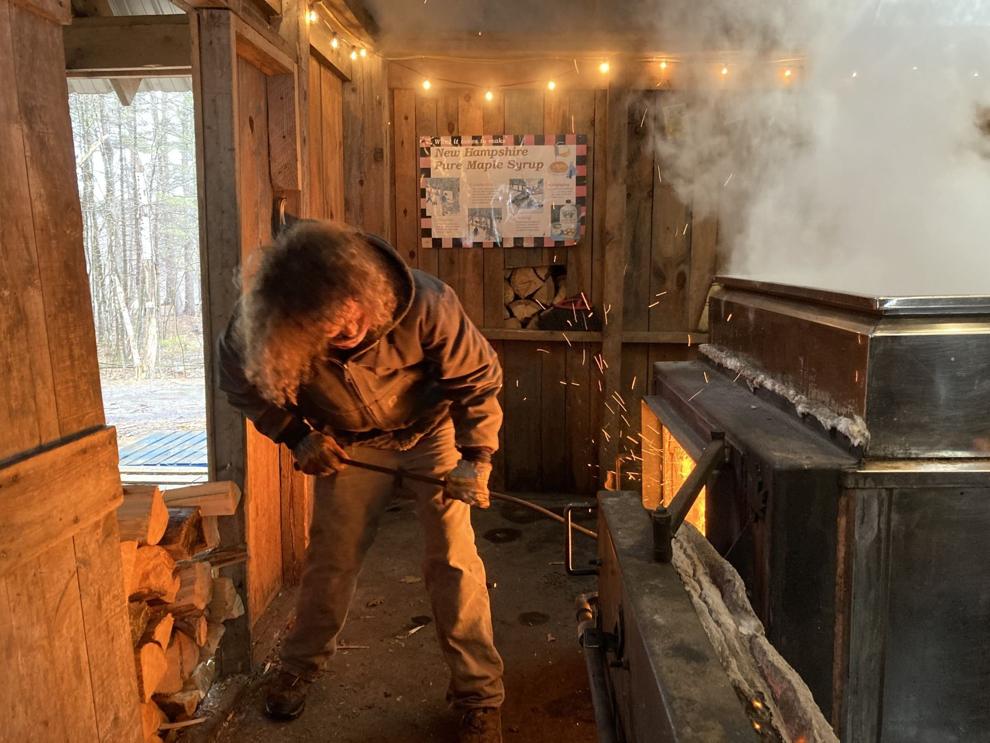 Steam billowed from the top of the sugarhouse as I approached. Inside, white string lights hung around the room and classical music played on the radio as two workers shoveled wood into the arch of the evaporator. As Sam Bower discussed the boiling process, his passion for this long-standing tradition became abundantly clear.
"I like getting my community of friends back," he said. "It's always been about doing it together." You can find KGF syrup at the Warner Public Market, and at local farmer's markets later this season.
Parker's Maple Barn, Mason: Described as "off the beaten path," Parker's has been family owned and operated since the 1960s. Unique to their operation, almost all of the maples they tap are on neighboring properties.
Located close to the Massachusetts line, Parker's is a destination for many people looking for a day away from the city. The restaurant — an old barn from Milford that was dismantled and rebuilt piece by piece — offers a hearty breakfast menu to be enjoyed deep in the woods.
Parker's is open Thursday through Monday from 8 a.m. until 2 p.m.