W hen the frigid temps of a New England winter roll around, animals find ways to adapt to the change of seasons. Some will migrate to warmer climates. Others hibernate until the first signs of spring show promise of warmer days.
Some species learn to endure the snowy months outdoors. For these, it's all about survival.
That's what naturalist Eric D'Aleo explained last Sunday on a snowy Wild Winter Walk at Squam Lakes Natural Science Center in Holderness.
During this tour, participants observe the center's live animals in winter habitats. In an intimate setting (only 10 people in my group), the series allows members to ask questions freely and offers more interactivity than the self-guided pace of the Science Center in summer.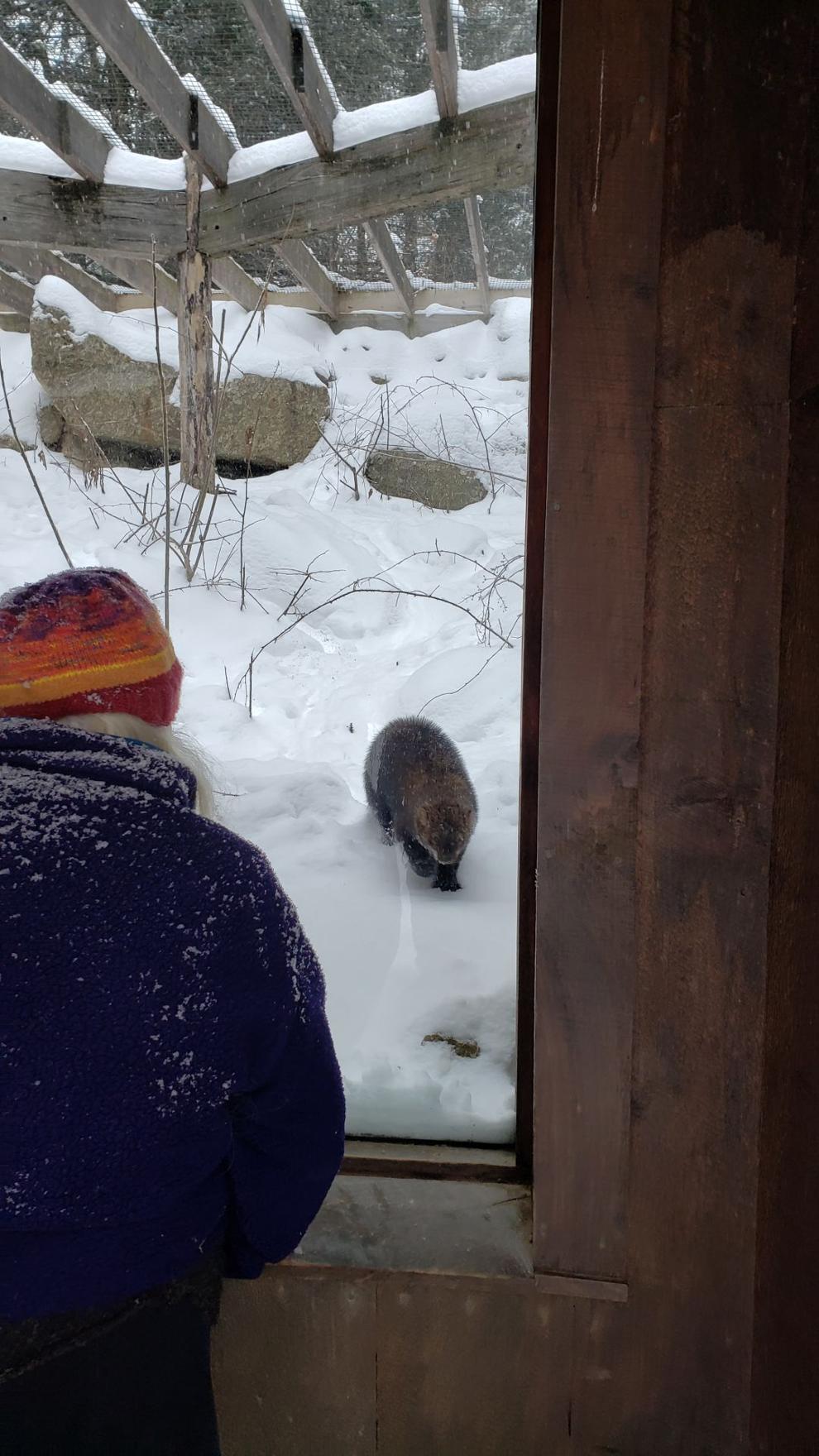 D'Aleo assured me that people love coming out this time of year, too.
"It's almost like you're out on the trail with just the animals. There's hardly anybody else there, and it's the fact that you get to see them in their winter coats," he said.
Bundled up in warm layers and insulated boots (my winter coat), I followed D'Aleo down snow-covered pathways sheltered by trees. We paused at several live exhibits and learned about various adaptations the animals make when the weather is cold and food sources are scarce.
At our first stop we were greeted by an eastern coyote, his teeth bared for all to see. D'Aleo explained this is one way coyotes communicate claim over their territory when intruders encroach on their space.
This coyote seemed much larger than any I had seen before. We learned that could be attributed to the thick fur coyotes grow for the winter months, in contrast to their short, scraggly coats of summer.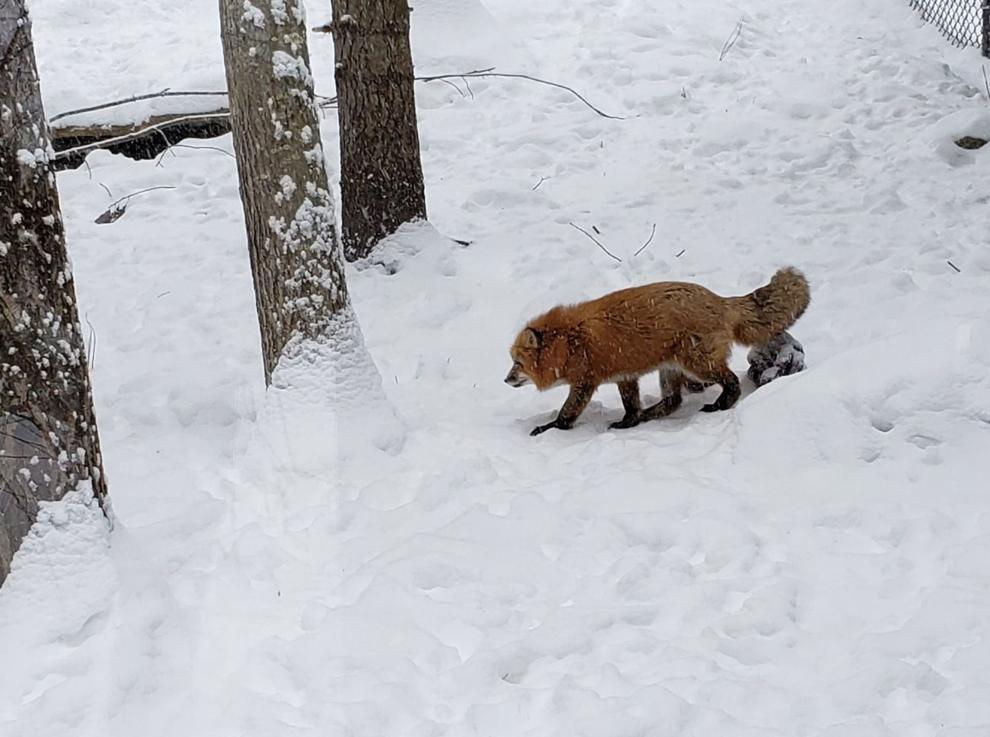 Red foxes are similar in this survival mechanism, looking like round balls of fire curled up as they slept in the snow.
We saw an energetic fisher pouncing back and forth in front of us, curious bobcats with alert ears and stubby tails and two large, lounging mountain lions, a brother-sister pair.
The group favorite, however, may have been the otters sliding across the snow on their bellies. Although their performance elicited chuckles from the crowd, D'Aleo said it's actually their way of preserving energy this time of year.
Leading us around the property, D'Aleo answered questions from two enthusiastic young girls who gazed in wonder at every scene. One girl said she wanted to be a naturalist when she grows up.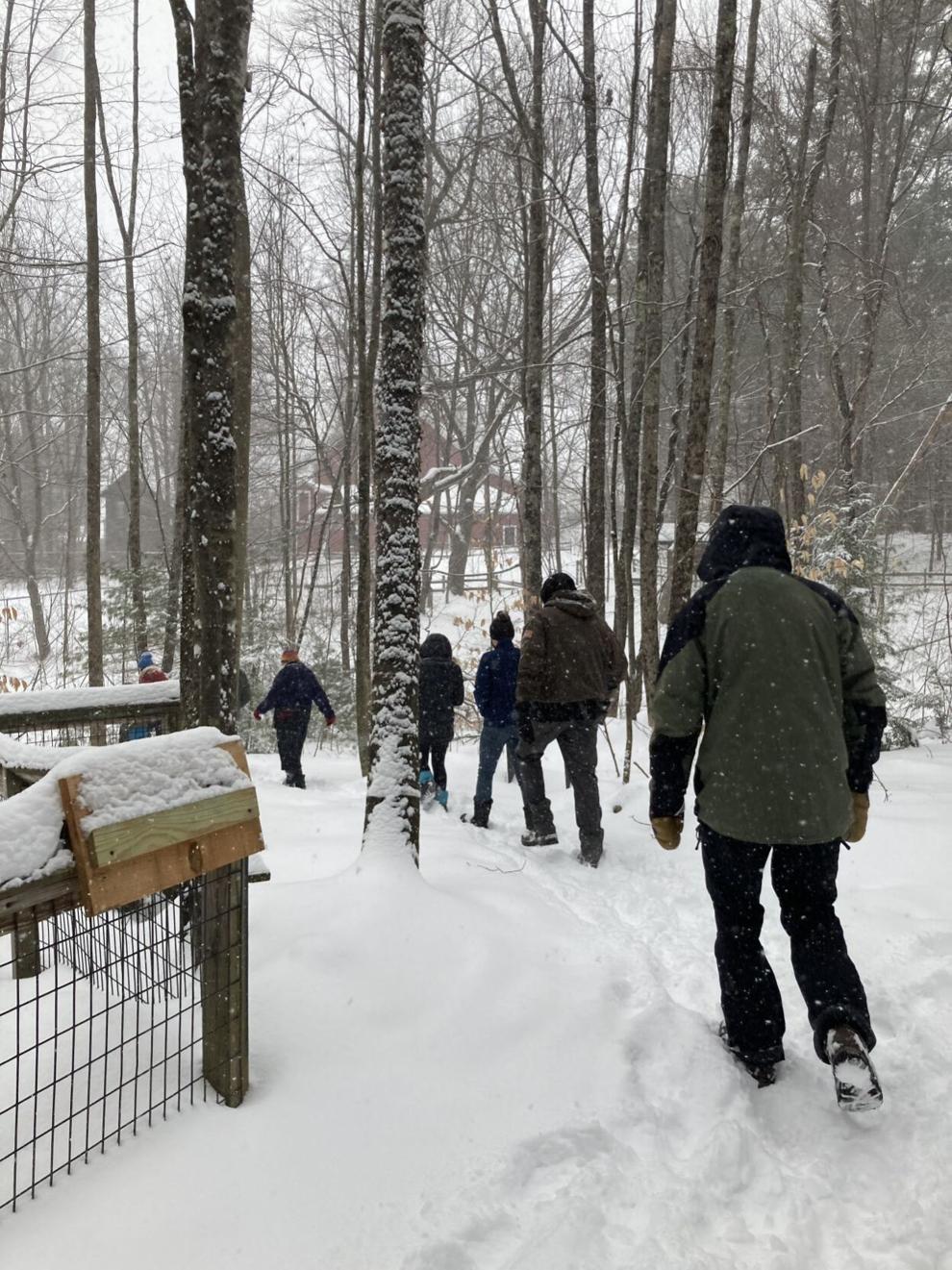 To D'Aleo, this is the fire that needs stoking. Although he has always loved the outdoors, he views this job as a way to spark interest in children and adults alike.
"I feel so strongly that we are a part of the natural world, and we sometimes get disconnected from it," he said. "I think the more often that we can realize we're a part of it, the better off we are."
Leaving the tour, I felt inspired to put up a bird feeder, plant shrubs that attract wildlife, or just get out and look for animal tracks in my backyard. Luckily, New Hampshire offers an abundance of opportunities for engaging with the natural world any time of the year.
The Wild Winter Walk costs $8 for Science Center members and $10 for non-members. Tour dates are available through March. Participants must be 6 or older. For information, visit nhnature.org.