JACKSON — Walter Richard "Dick" Burack, the doctor credited with introducing the term "generic drug" to the American lexicon and forever changing the prescribing habits of his colleagues and the dispensing practices of pharmacists, has died at the age of 93.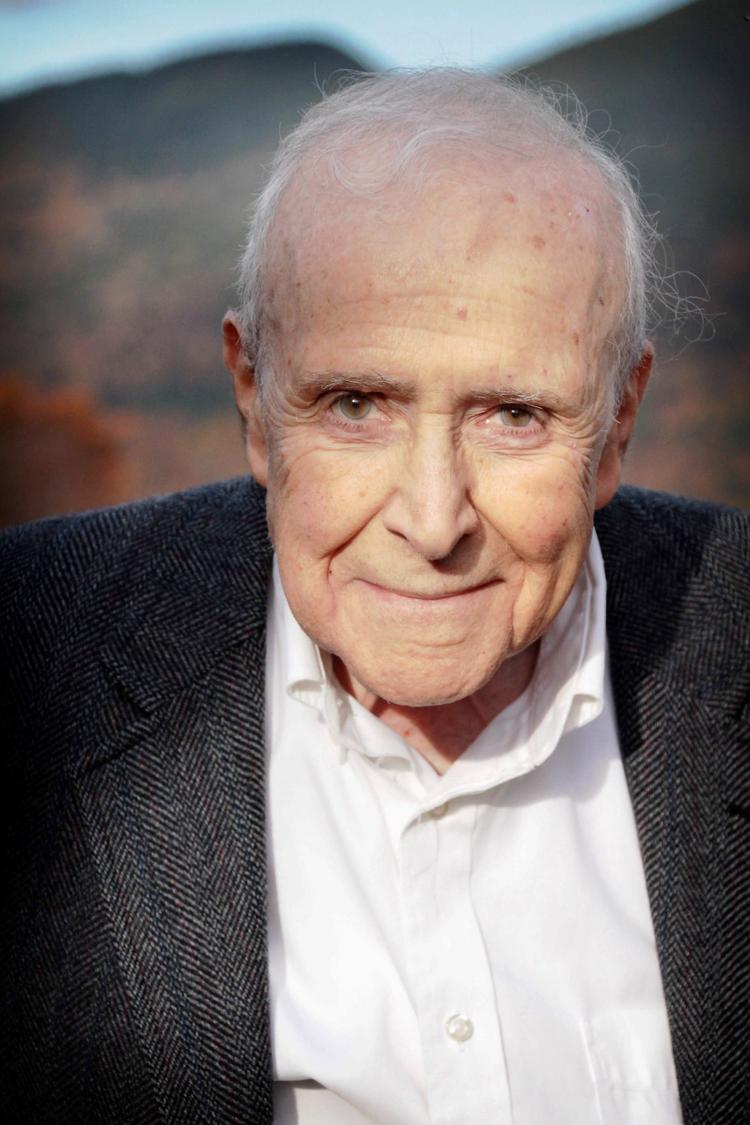 Burack, who wrote "The Handbook of Prescription Drugs," published in 1967, passed away Dec. 29 from heart disease in hospice in Jackson, where he and his family, who were originally from Massachusetts, settled in 1970.
A celebration of Burack's life will be held later this year.
Burack's son, Tom Burack, who served as commissioner of the New Hampshire Department of Environmental Services from 2006 to 2017, on Tuesday said his father will be remembered as a champion of generic drugs and of physicians acting as "purchasing agents" for their patients.
Burack was a father of five, grandfather of 10 and someone who did a really good vocal impersonation of President Franklin D. Roosevelt, his son said.
According to an obituary prepared by his family, Burack was born in Boston on Nov. 24, 1926 and attended Boston Latin School and the University of Wisconsin. At 19, he enrolled in what is now the Wake Forest University School of Medicine.
He interned at Boston City Hospital, later rising to chief resident in the Harvard Medical Service there.
As a member of the U.S. Public Health Service, Burack served in the Korean War on Navy submarine hunters in the Pacific Ocean and also as Medical Officer for the Coast Guard in Boston.
After returning to civilian life, Burack taught and researched pharmacology at Harvard Medical School and entered private medical practice in Boston.
At that time Burack's life changed, his family said, when a pharmacist sought him out to be his personal physician because Burack "was the only doctor he knew of who wrote prescriptions using the generic names of medications and that this saved his patients a lot of money."
Burack was unaware of the price differences between the brand-name and generic versions of the same medications but began making inquiries that led to his writing "The Handbook of Prescription Drugs."
Updated in 1970 and in 1975, with Fred J. Fox, M.D., the book was likened by The New England Journal of Medicine to "David standing up to Goliath." Since its publication, all states have enacted laws allowing pharmacists to substitute a therapeutically equivalent, less expensive generic drug in place of the brand name drug when filling a prescription.
In the same year that the handbook appeared, Burack was a principal witness in the Congressional investigation of "Competitive Practices in the Drug Industry."
Burack next did cardiac research at Hammersmith Hospital in England, and while there, he and his wife, Mary, traveled to Austria, where they indulged their passion for downhill skiing.
When he and his family relocated to Jackson, Burack practiced internal medicine and cardiology at Memorial Hospital in North Conway for four years, before practicing industrial medicine, first at Youngstown Sheet and Tube Company in East Chicago, Ind., and then at AlliedSignal/Honeywell Inc. in Morristown, N.J.
While working at AlliedSignal/Honeywell, Burack, who retired in 1988, would come back to Jackson every weekend from the Garden State, becoming a "frequent flyer" before the term became common, said Tom Burack, who recalled that his father and mother, who died last June, had a well-established routine where he would take a direct flight out of Newark aboard People's Express and she would pick him up in Portland, Maine.
Among the many things his father did well, said Tom Burack, was listening to and about other people.
"He heard stories of people who literally had to make the choice between whether they were going to have food to eat or the medications they had been prescribed or be able to keep their houses warm enough."
As much as he was concerned about his patients' welfare, "my father was also very concerned about the role of advertising in the pharmaceutical trade and how it was affecting the prescribing habits of physicians," said Tom Burack.