'Intimate with fear': NH's Kristen Ulmer to be inducted into U.S. Ski Hall of Fame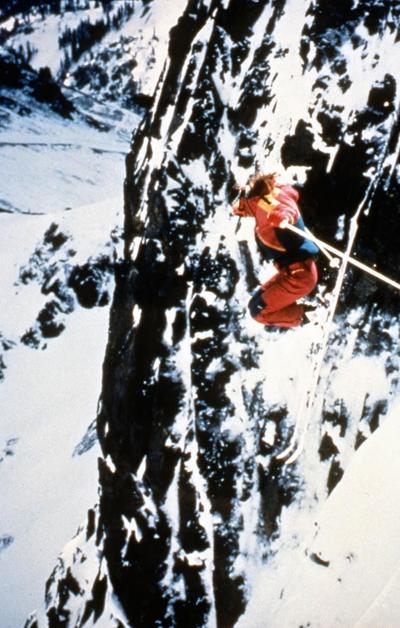 Kristen Ulmer likes to say she became famous in one day.
For decades, the Henniker native's fame was centered on her ability – and willingness – to ski dangerous lines and launch off big cliffs for the camera. In April, Ulmer will be inducted into the U.S. Ski and Snowboard Hall of Fame, but she sees her skiing career as something that led to her life's work as a fear and anxiety expert and Zen therapist.
The fame came from her first big cliff jump. But the skiing started earlier, when she and her classmates were sprung from school early one day a week – like New Hampshire kids around the state, then and now – and sent to the slopes for ski lessons. From the first run, Ulmer was hooked.
"My best friend's mom was a ski instructor at Pats Peak, and I just kind of got swept along in their family's enthusiasm," Ulmer, 52, said of her earliest days on skis. "I started skiing a lot with my girlfriends."
By the end of high school, Ulmer was skipping class to ski. During her first year of college, she took a semester off to ski bum around Europe, then transferred to college in Utah. Still wearing jeans tucked into her ski boots, Ulmer started competing in mogul skiing competitions at Snowbird and landed a spot on the U.S. Ski Team.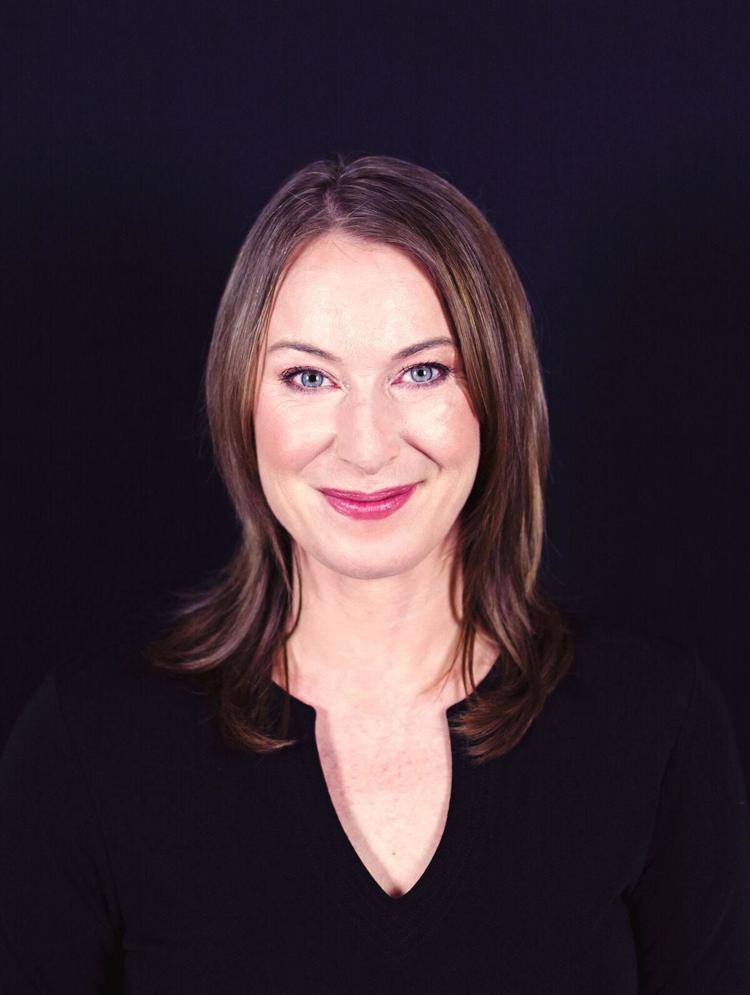 Back then – in the 1980s – Ski Team members were expected to be amateur athletes, and Ulmer lasted four competitions before taking a chance and accepting an audition for a spot in a ski movie – and the opportunity to make a living from skiing.
Ulmer headed to Squaw Valley and hiked out to the Palisades with "a bunch of famous skiers," including the Egan brothers, Dan and John, who also grew up skiing in New Hampshire.
"I saw them jumping off these cliffs and doing the trick of the day, which was the backscratcher," she said during an interview last week (The backscratcher is a jump in which the skier bends the knees in midair so the ski tips point down and the tails "scratch" her back.) "I'd thrown helicopters before, but I'd never jumped off a cliff, and I'd never seen anybody jumping off cliffs. I figured I needed to jump off a cliff and do a backscratcher."
She did, and became an instant sensation in the fledgling world of big-mountain extreme skiing.
"Apparently, nobody had ever seen any girl do anything like that," Ulmer said. "By the end of the day, everyone in town knew my name. By the end of the week, everyone in the ski industry knew my name. By the end of the month, I was fully sponsored, and four different ski magazines had called to interview me."
That was around 1989, Ulmer said, and for the next nearly 25 years she traveled the world, skiing all seven continents and appearing in more than 25 ski films for the likes of The North Face, Warren Miller and Teton Gravity Research.
"She was always out-hucking all the boys," Dan Egan said in a phone interview Thursday morning. "It was all a very new thing for everybody, and Kristen brought that New Hampshire attitude. She had it, she knew it, and she was gonna do it. Every time the camera was on, she was punching it hard."
Ulmer said her early ski days on New Hampshire's slopes led to her later skiing success.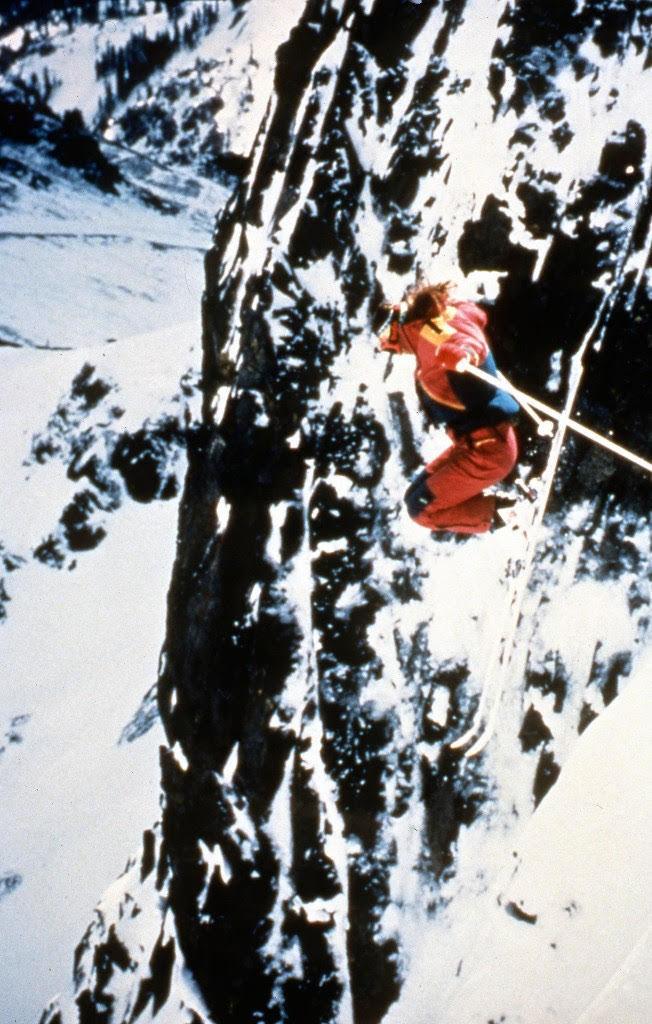 "The requirement for big-mountain skiers is that you have to be able to handle all terrain, all conditions really well. The East Coast training gives you that natural adaptation," she said, adding that eastern skiers are among the most passionate anywhere. "I say the best skiers come from the East, because if you still love skiing after decades of hardpacked hell, you really love it."
While Ulmer has skied the world and has lived in Salt Lake City for several years, she maintains her New Hampshire roots. Each winter she returns to Henniker to visit family and to ski with Pats Peak's WOW (Women Only Wednesday) group.
"We provide weekly speakers on mind, body, and health-related topics," Pats Peak Marketing Director Lori Rowell said. "Kristen's day is very popular. Over the past few years, Kristen has hit some real hot topics that help the women take the skiing out of their head and into their body."
Ulmer will be at Pats next Wednesday (Jan. 30) to ski with participants and as the week's guest speaker. (WOW does accept drop-ins. Go to www.patspeak.com for more information on the program.)
"I fell totally in love with the WOW event and these ladies," said Ulmer, who has visited the program each year since 2007. "I've been all over the world, but you come back to New Hampshire, and it's just good, good people, and people I can relate to."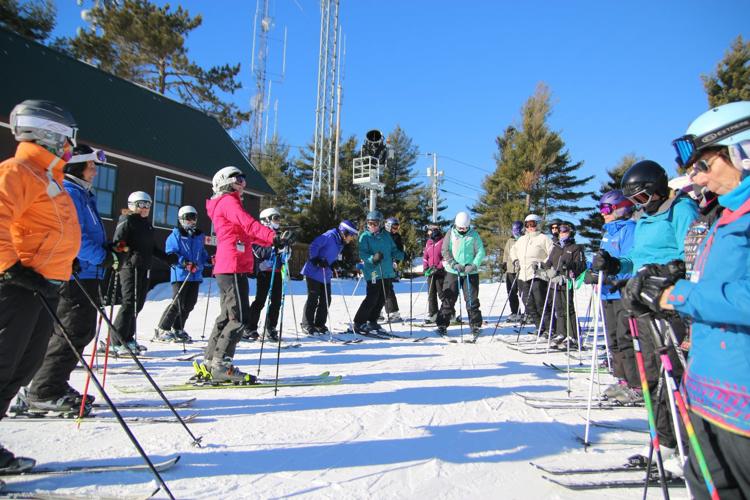 Speaking engagements are part of Ulmer's regular gig these days. She retired from the extreme scene in 2003 and spent the next 15 years running her Ski to Live camps, which blended skiing with mindset training. That experience led to her most recent work as a fear and anxiety expert.
Conquering fear
"I realized that teaching athletes about what to do about fear was the most powerful and profound offering of the camp," she said. "The most powerful thing I was teaching is that fear is something not to be conquered or overcome, but something to be merged with and tapped into."
Although Ulmer was known during her extreme skiing career as "fearless," she now works with clients to help them learn "to stop the cycle of repression and instead become intimate with fear, as a way to decrease [their] fear and anxiety related problems."
Ulmer has also written a book called "The Art of Fear," and is featured in a newly released film, "Voices of Fear." (Screenings of the film are scheduled for Jan. 31 at the Arc'teryx store on Newbury Street in Boston and at REI in Reading, Mass, the following day. Ulmer will conduct question-and-answer sessions at both. More info at montageprod.com/VSOF.)
(For more about Ulmer's work and her Art of Fear ski camps, launching later this winter, visit Kristenulmer.com.)
For her legendary ski lines and many years at the top of the extreme skiing scene, Ulmer will be inducted into the Ski and Snowboard Hall of Fame as a member of the class of 2018 on April 6.
"Kristen being accepted into the U.S. Ski Hall of Fame really is a statement about women freeride skiers. Most of the women professional freeride skiers today really stand on her back, whether it's sponsorships, films, ski lines, or the business of skiing," said Egan, who is a member of the Hall of Fame's class of 2016. "What she's gone on to do with fear … and how it's helping others continues to show what a trailblazer she is."
Also being inducted this year is Easton native Bode Miller, one of the most successful alpine ski racers ever. Some of Miller's Olympic medals and World Cup trophies are on display at the New England Ski Museum at the base of Cannon Mountain's tramway.