DOVER — Lebanese officials involved in the detention of a Dover restaurant owner would face sanctions under bipartisan legislation being introduced by U.S. Sens. Jeanne Shaheen, D-NH, and Ted Cruz, R-Texas.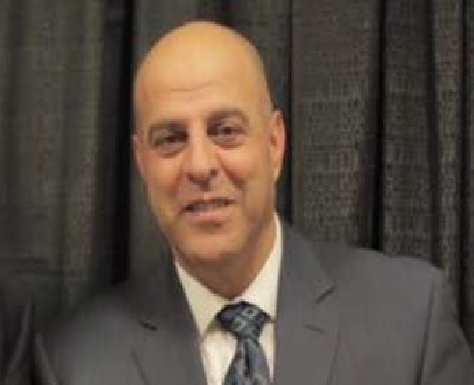 Under the sanctions, U.S. officials would impose visa bans and freeze assets for anyone involved in the detention of Amer Fakhoury. Their family members and associates could also face the same sanctions under the bill.
Officials in Lebanon say Fakhoury, 57, served as a senior warden at the notorious Khiam Prison in the 1980s and 1990s. He is accused of being the "Butcher of Khiam" and was charged with murder, attempted murder, kidnapping and torture earlier this month.
The accusations will likely carry a death sentence if he is convicted.
Fakhoury was taken into custody on Sept. 12 while on a family vacation to his home country.
Shaheen and her team call the charges against Fakhoury unsubstantiated and they demand the U.S. citizen's release.
On Friday, Shaheen's Senior Foreign Policy Adviser Naz Durakoglu spoke with reporters about the sanctions. She said Shaheen has been in almost daily communication with the White House regarding Fakhoury's case.
Durakoglu said they are confident that Fakhoury, who has Stage 4 lymphoma and is near death, is not the man Lebanese officials claim he is.
Durakoglu said no records indicate Fakhoury was a senior warden at Khiam Prison and nobody has ever mentioned his name in public complaints about their treatment there prior to this incident.
Shaheen and her team hope sanctions will make Lebanese officials reconsider their planned course of actions.
"What's happening right now with Amer Fakhoury is truly a criminal act. To just take someone and then to make up allegations and then just hold them while they're gravely ill is not something that we want to encourage around the world, especially with U.S. citizens. So, our hope is really that this will get Lebanese officials to really reconsider what they are doing here and what their intentions are with holding Amer," Durakoglu said.
Durakoglu said the American government has the authority to freeze assets for people in Lebanon if those assets flow through the U.S. or are connected to U.S. banks. She said this technique is used frequently.
The legislation to be introduced is specific to Lebanon but does not name Fakhoury. It mentions "the wrongful, unlawful or inhumane arrest, detention or abuse of a citizen or national of the United States in Lebanon," Durakoglu said.
Shaheen has been warning of consequences for Fakhoury's continued detention for some time. In a press release about the conference call with reporters on Friday, staff members wrote Fakhoury's detention is being exploited by the terrorist organization Hezbollah.
Celine Atallah is Fakhoury's attorney and thanked Shaheen and other lawmakers on Friday for their efforts on her client's behalf.
"Whoever is involved in this case, they need to understand that consequences will take place and they need to release him before it is too late because we worry that he might die at any time now. We need to get him immediately to specialized medical treatment," Atallah said.
Fakhoury has been moved from a prison in Beirut to a hospital, where he is surrounded by armed guards.
Atallah said if the legislation passes and sanctions go into effect, this will send a global message.
"It's not only a message to Lebanon; it's a message to the world that American lives come first. You cannot do this to any innocent American citizen," Atallah said.
Fakhoury is known in Dover as the owner of Little Lebanon To Go on Central Avenue. Residents there say he is a God-loving Christian and conservative American who cares deeply about his community.
Fakhoury was involved in local Republican events and sought to get people engaged politically.