BRETTON WOODS — The Omni Mount Washington Resort recently finished its 69-room/suite Presidential Wing, a $60 million upgrade that began in July 2018 with the installation of the Bretton Woods Skyway Gondola, New Hampshire's first eight-passenger gondola.
During the winter, the gondola serves skiers and snowboarders at the Bretton Woods Alpine ski area, which is the largest in the Granite State. During the rest of the year, it brings guests to Rosebrook Lodge for dining and the Crystal Hills event venue.
Work on both Rosebrook Lodge and the Presidential Wing began in August 2019, said Joshua DeBottis the resort's general manager. It was concurrent with improvements at the Omni Mount Washington Hotel, including a reimagining of the Main Dining Room, the adjacent Sun Dining Room, and the rooftop Jewell Terrace/Observatory Bar.
Like the room and suites in the Presidential Wing, all three of the above venues are notable for stunning views of Mount Washington, the highest peak in the Northeast, and of the White Mountains to the north and south of it.
The "re-imagination and expansion will enhance the guest experience for years to come," said DeBottis, who said he is partial to the huge claw-footed steeping tubs that are found in all of the rooms and suites in the Presidential Wing.
With the Presidential Wing, the resort now has four tiers of accommodations, which also include the Lodge at Bretton Woods and the Omni Bretton Arms Inn, he said.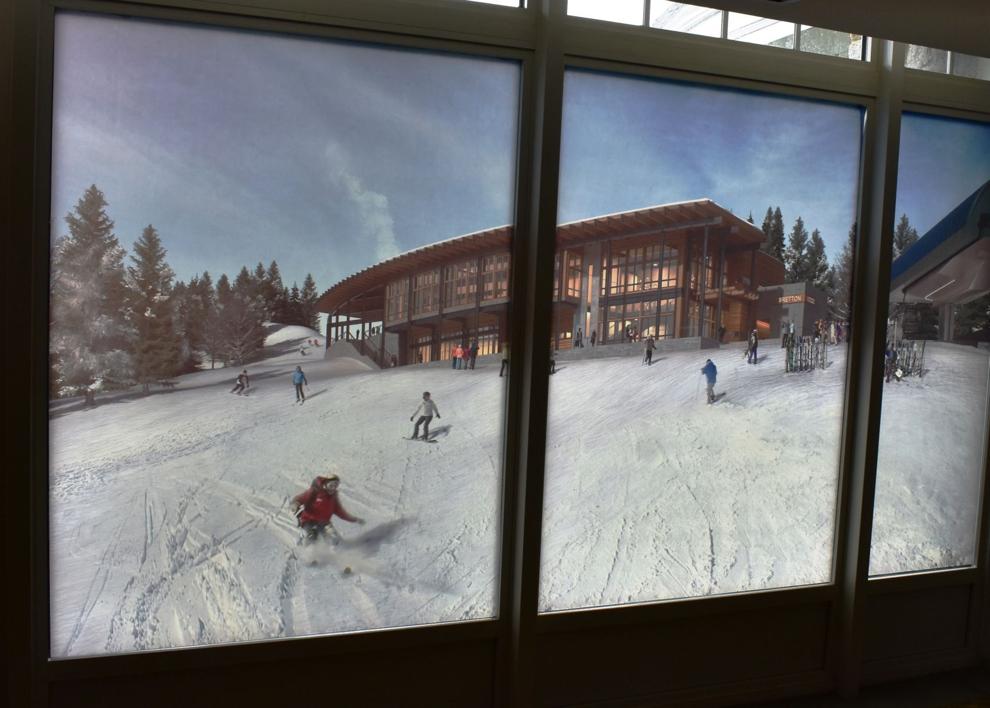 The resort sits on 2,000 acres and boasts not only the largest Alpine ski area in the state but also the largest amount of meeting space, too, said Craig Clemmer, director of sales and marketing at the Omni Mount Washington Resort.
Built between 1900 and 1902, the Mount Washington Hotel "is the last of a dying breed," said Clemmer — grand hotels in the White Mountains that are located "in the back yard of Boston."
At one time there were 22 such hotels, he said, but now only the Omni Mount Washington and the Mountain View Grand in Whitefield remain.
After managing the property since 2009, Omni Hotels & Resorts purchased the Mount Washington Resort in 2015. The resort attracts many guests from far very away, but the majority of them are from within a 450-mile radius, Clemmer said.
"It's a drive destination," he said. "This is accessible without setting foot on an airplane."