Portsmouth International Airport at Pease hit a milestone in its terminal expansion project on Friday.
Passengers started using new screening and holding areas. Work is expected to be fully complete on the 12,000-square-foot expansion in June.
William and Gail Roulo, of Raymond, were traveling to Punta Gorda Airport in Florida on Flight 1656 with their two cats. As they got in line to be screened for the flight that departed at 11:56 a.m., they noticed the improvements.
Gail Roulo said they use Allegiant Air often. "There's no better way to go to Punta Gorda," she said.
Kevin Birch, of Bangor, Maine, was sitting next to some large windows where travelers can see the KC-46A Pegasus refueling tankers at the New Hampshire Air National Guard Base at Pease. He was traveling to Florida on Flight 1656 for business. "It's a beautiful terminal," he said.
On Friday's turnaround flight, there were 78 passengers coming in from Punta Gorda and 125 people departing.
Chasen Congreves, manager of airport administration, said the airport's primary demographic is passengers who focus on leisure travel or have connections to Florida, such as secondary homes or family members who live there.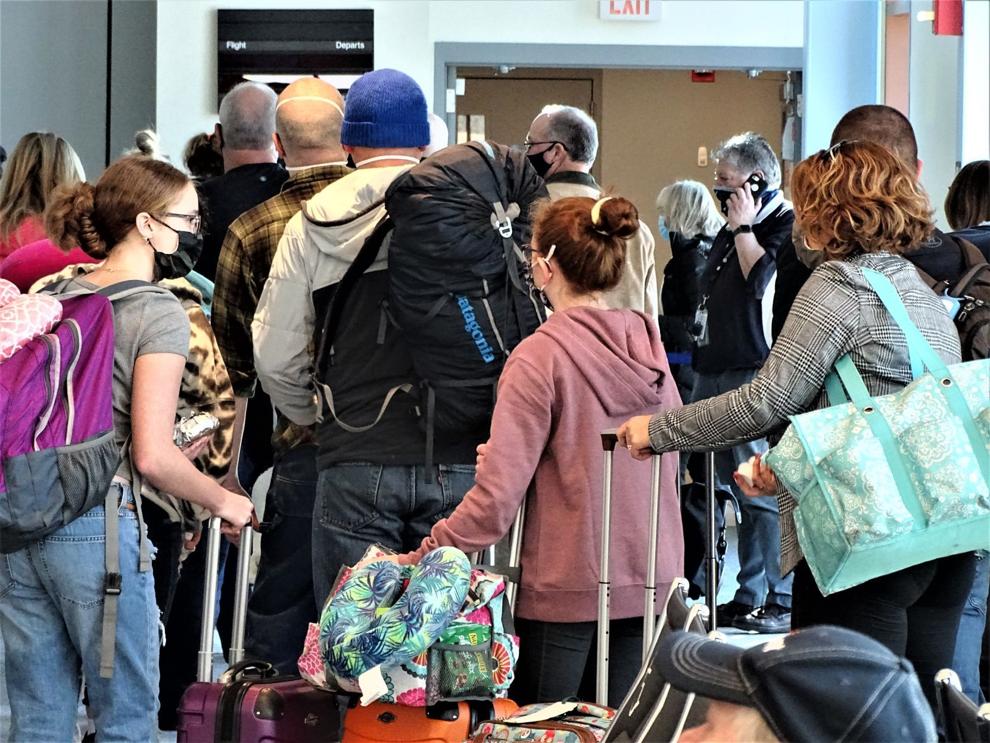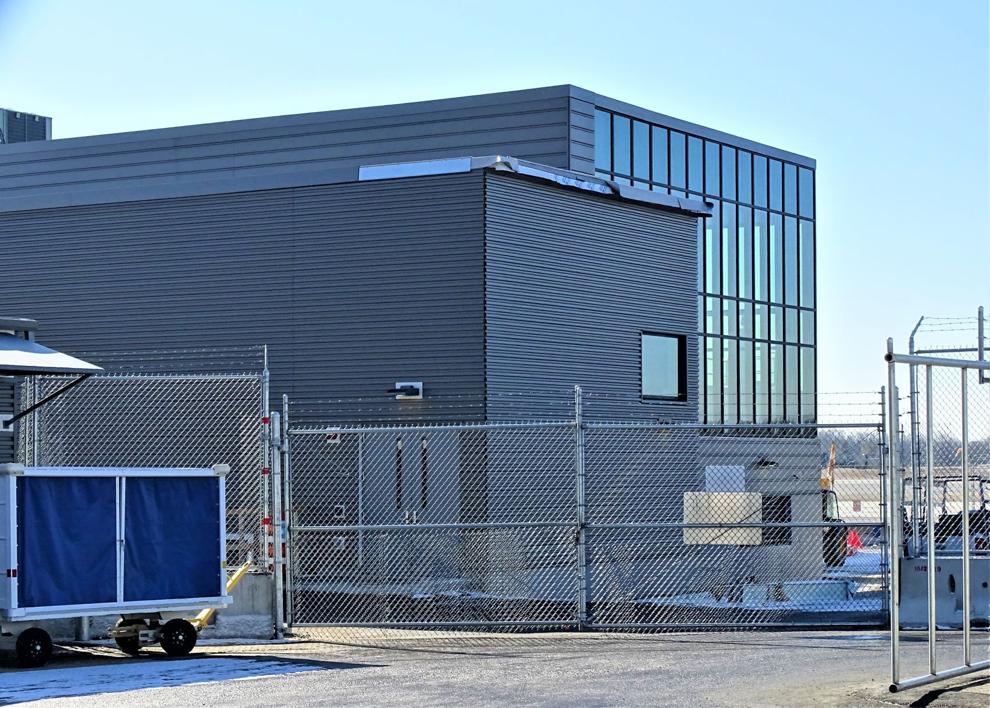 "We also find that families or visitors that enjoy Walt Disney theme parks or similar attractions are frequent travelers to our destinations," Congreves said.
Allegiant Air flies to Orlando Sanford International Airport and Punta Gorda Airport.
In 2019, Portsmouth International Airport had 230,000 passengers. Over the past five years, there was an average of 170,000 passengers annually, Congreves said.
Congreves said COVID-19 and a runway rehabilitation project set the airport back in 2020, when passenger numbers dipped to 80,000.
Congreves said most passengers who use the airport come from between Portland, Maine, and the North Shore of Boston. He does not consider Manchester-Boston Regional Airport or Boston Logan International Airport as competition.
"No, quite the opposite, we work in synergy with our neighboring airports. Portsmouth serves a niche market that caters to travelers looking for an inexpensive way to get to a leisure destination," Congreves said.
With the number of federal contracts on the Seacoast, there could be justification for daily service for a small aircraft to the Washington, D.C., area, he said.
Paul Brean, executive director at Pease Development Authority, said airline activity has a large economic impact on the Seacoast.
"During the summer, we recognize our inbound traffic on some flights outperform our outbound flights. Travelers from southern destinations are flying into Portsmouth, renting cars, and enjoying vacation time in New Hampshire and Maine," Brean said.
These travelers book hotel rooms or rental homes and dine in area restaurants, Brean said.
Renee Plummer, owner of Two International Group, said the airport has always been a key talking point when she meets with business leaders thinking about moving into Pease International Tradeport.
"I used that every time I was talking to people," Plummer said. "There is no downside for having that airport there… It puts us on the map."
The $19 million construction project at the airport includes an additional passenger jet bridge and gate so it can accommodate two commercial aircraft at the same time.
The new jet bridge will open in May and will allow the airport to more easily serve domestic and international flights simultaneously, Congreves said.