Special to the Union Leader
FUN FACT: Thomas Edison was not only a guest at the Omni Mt. Washington Hotel in Bretton Woods, he installed electricity and turned it on for the very first time at the opening ceremony of the grand hotel.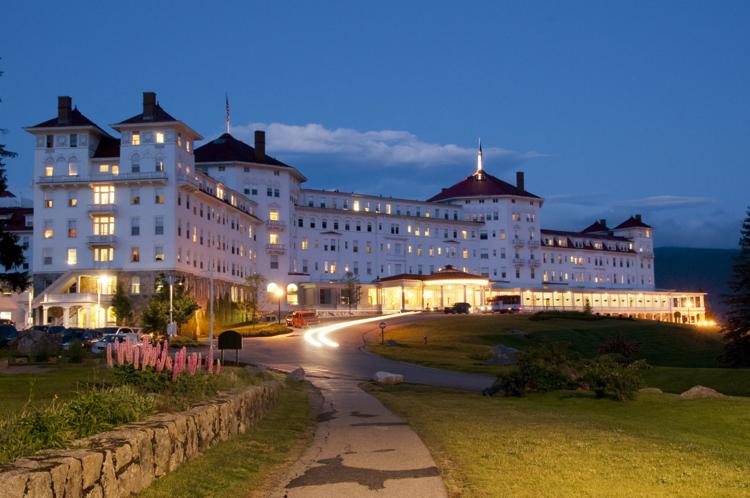 Omni Mt. Washington Hotel — Bretton Woods
The Omni Mt. Washington Hotel is one of the grandest of grand hotels. It has been a favorite New England retreat for presidents, poets and celebrities since opening in 1902. Offering panoramic perspectives, decadent dining, a signature spa, golfing green and nine ziplines, all this National Historic Landmark is missing is you!
Adventure Suites — North Conway
For a stay that your family or significant other will never forget, Adventure Suites, a theme hotel in the heart of the Mount Washington Valley, is sure to make your vacation memorable. Offering nearly 20 themed suites such as: a Dragon's Lair, Haunted Castle, Victorian Spa, Wolf Den, Rocket Launcher, Motorcycle Madness and more.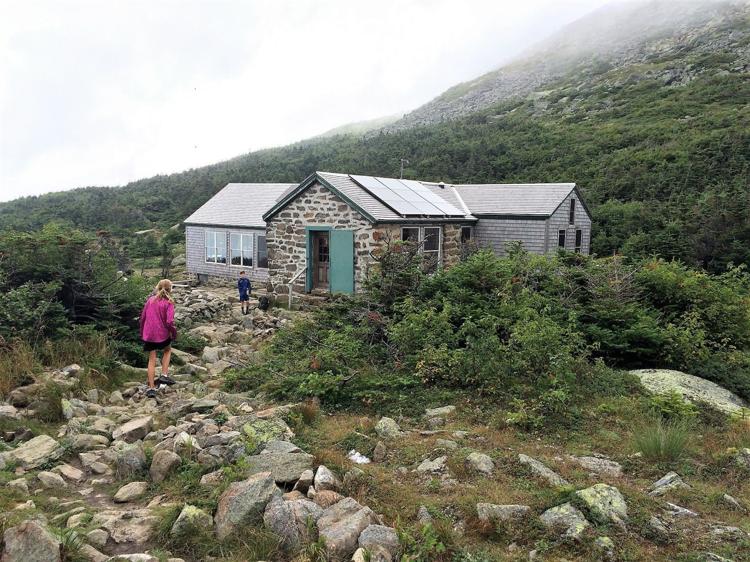 Stay in an Appalachian Mountain Club Hut
Enjoy an unforgettable escape while hiking the oldest hut-to-hut network the majestic White Mountains has to offer. These huts cover the most remote spots along the Appalachian trail, and they've offered a welcome night's rest (and often a hearty meal, too) for the most adventurous travelers for more than 125 years.
'Getaway' in a Getaway Cabin
Getaway in Epsom is situated on 20 wooded acres in Southern New Hampshire but you won't know where exactly until you book it. There is something special — even magical — about this place with scattered 'cabins' offering modern amenities. Whether it's a weekend escape from the workaday world or you're testing the waters before committing to tiny living yourself, or you'll love this micro-haven.
The Glen House — Green's Grant
The Glen House Hotel at Mt. Washington is a brand-new four-season destination located at the base of the Mt. Washington Auto Road. This is the 5th iteration of this fine hotel which is owned by the Auto Road. Totally redesigned with a nod to its historic past and offering an innovative, eco-friendly design, the Glen House offers world-class accommodations, modern amenities and a history like no other!
Camp in a Yurt
Milan Hill State Park welcomes you to stay in a yurt to experience turn-key camping at its best. Forget the bugs, wet sleeping bags, and cramped quarters — and with no tent to pitch, you can just unpack and unwind in one of New Hampshire's most beautiful State Parks.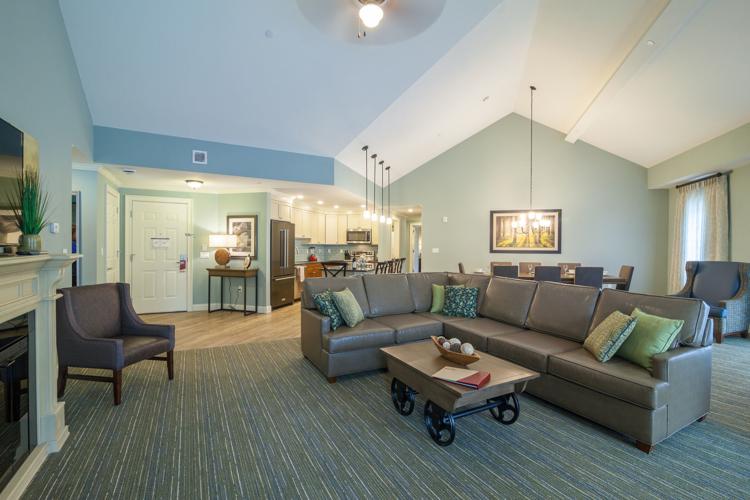 Riverwalk Resort at Loon Mountain
The Riverwalk Resort at Loon Mountain in Lincoln is located at the base of the South Park on the banks of the Pemigewasset River and provides mountain views, upscale lodging, dining and recreational activities for the whole family. Experience the extraordinary at this newly renovated, high-end luxury resort!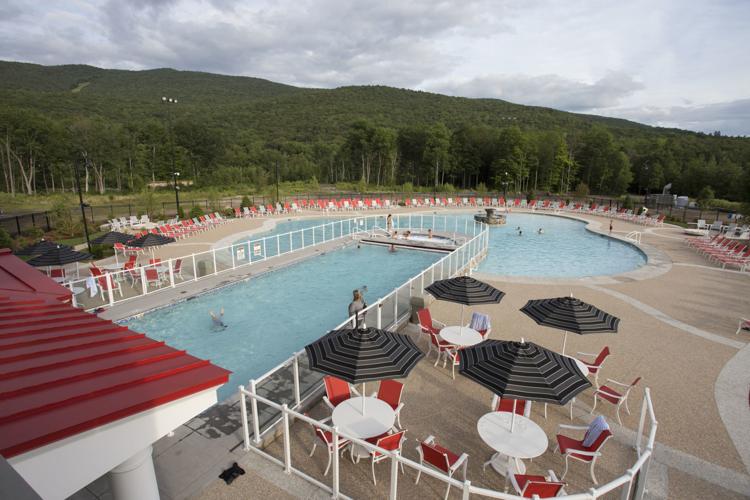 Red Jacket Mountain View
The Red Jacket Mountain Resort in North Conway is located on 25 picturesque acres and surrounded by breathtaking natural beauty overlooking the White Mountains and the Saco River Valley. This modern hotel features deluxe accommodations and amenities, Kahuna Laguna (a 40,000-square-foot indoor water park), two restaurants, and fun for the whole family.
Stay in a Treehouse — AirBNB
This hobbit-like tree house is tucked in the woods just minutes from the shores of Lake Sunapee. Features two stories and exquisite architectural details — namely walls made of reclaimed 1800s barnboard, a wrap-around deck, and Travertine tile floors. Modern amenities abound, including central air.
Center Harbor Inn
Located on a sandy beach along the shores of Lake Winnipesaukee you'll find the Center Harbor Inn, a breathtaking modern hotel with upscale lodging for guests. If you have never seen floor-to-ceiling hickory headboards before, prepare to be impressed. Other amenities include pristine bathrooms, outdoor balconies, and more. If you need a dock or mooring they offer those too. And, the views are simply magnificent.