FUN FACT: If you've got a big enough appetite, you can conduct your own seafood taste-off by wandering back and forth across Route 286 between Seabrook's two lobster landmarks. Brown's Lobster Pound and Markey's Lobster Pool are friendly competitors, located directly across the street from one another. Their similarities are striking: Both serve lobster (boiled and pre-cracked) and fried seafood, both are cash-only, and both have outdoor decks overlooking marshes.
Traveling around the state, the New Hampshire Union Leader's Our Gourmet reviewer gets the chance to dine in some pretty impressive places. Read about them each Wednesday in the Union Leader's Flavors section.
Here are 10 of OG's favorites:
Lazy Jack's, Portsmouth
Maybe the most casual of Portsmouth's waterfront decks, Lazy Jack's is a combination bar/restaurant with a unique location. Accessed through an alley on Ceres Street, the deck is directly ahead of Portsmouth's Moran tugboats. (You don't get a real sense of how big those things are until their bows are looming over your shoulder.)
The vibe is tropical and fun, the food is great (featuring plenty of seafood), and the views are hard to beat.
Walter's Basin, Holderness
Walter's sits on prime Lakes Region real estate yet it's not particularly striking from the outside. It's named for the elusive fish in "On Golden Pond." You can get burgers and fried seafood if you want, but they make up just a tiny part of a very creative menu whose eclectic ingredients range from trout to duck sausage to elk. The atmosphere is casually upscale, and seating near the big windows in the dining room is almost as good as being on a lakeside deck. 968-4412; waltersbasin.com
Backyard Brewery, Manchester
The Yard restaurant of grandma's era has been totally transformed into a huge, hopping brewpub that serves terrific food and a rotating menu of excellent beers brewed on-site. Nostalgia buffs can still find the venerable cocktail lounge from The Yard right where it always was. But why hang out there when you can enjoy the rustic/cool atmosphere of the new space, or the big outdoor patio ? 623-3545; backyardbrewerynh.com
Angelina's, Concord
Tucked away on a side street in bustling downtown Concord, Angelina's is a cozy, charming Italian restaurant. With its substantial menu, Angelina's satisfied all three members of Our Gourmet's dining party, including a budding vegan and an 8-year-old fussbudget. Servings were ample! 228-3313; www.angelinasrestaurant.com
Hollis Country Kitchen, Hollis
Despite its location in one of the state's more upscale communities, there's nothing fancy or pretentious about Hollis Country Kitchen. It's an all-day restaurant, serving breakfast, lunch and dinner at the center of Hollis village. The dinner menu changes frequently, but always well-rounded, with lamb, chicken, beef, parmigianas and seafood. A word of advice: If you're coming for dinner, come early — it's a small space that fills up fast.465-7040; holliscountrykitchen.com
Bavaria, Hooksett
Greeted at the door by Monika Berger, who owns Bavaria with husband and chef, Anton, OG and party immediately felt like they'd been transported to Germany. With a menu heavy on meats and potatoes, Bavaria serves up large portions in gleaming, gracious environment that is as authentically German as you will find this side of the Atlantic. 836-5280; bavaria-nh.com
Cello's Farmhouse Italian, Candia
When we visited last spring, Cello's was just ramping up, renovating the space formerly occupied by another Italian restaurant. The menu features classic Italian dishes and more, including a selection of pizzas, steaks and chops. OG especially loved Sweet Potato (now Butternut Squash) Gnocci and the Short Rib with Creamy Parmesan Polenta.
BuBa Noodle Bar, Manchester
Newly established in a Lowell Street space that has housed several restaurants in the past few years, Chef Trumin Nguyen's BuBa Noodle Bar serves a delicious variety of Vietnamese appetizers, salads and pho. Spectacular broths mark the pho offerings. OG and party sampled as much of the menu as they could, and determined that BuBa is destined for a long run at this somewhat transitory location. 935-7864; bubanoodle.com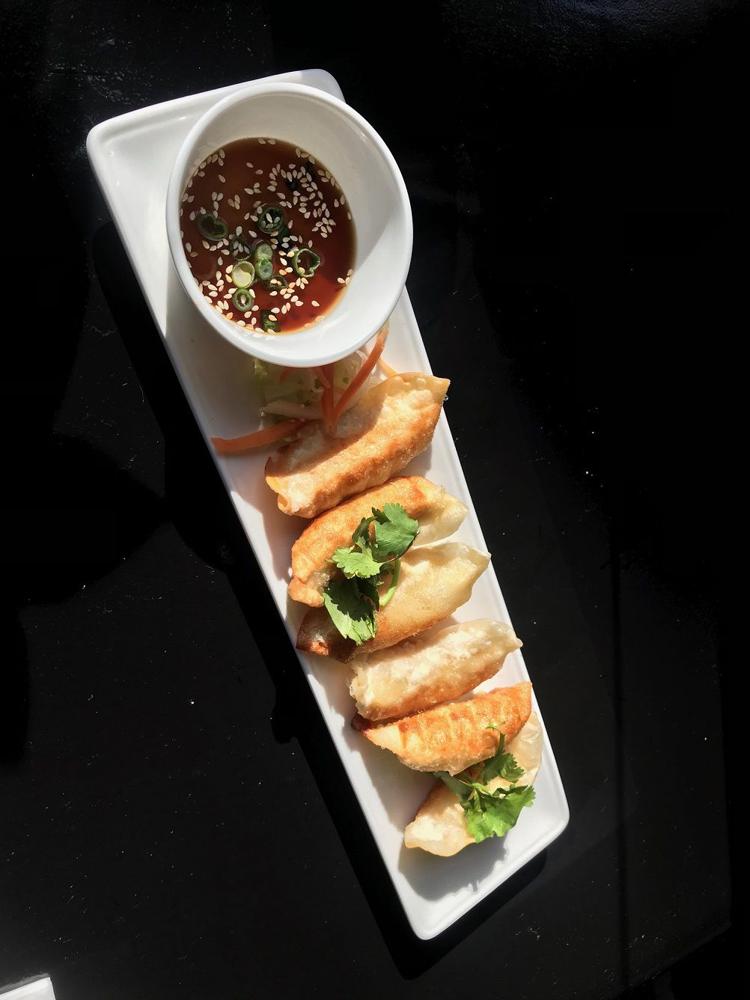 Rumney Rocks Bistro, Rumney
A day of kayaking on Newfound Lake left OG hungry and thirsty, and Rumney Rocks Bistro satisified both needs. The bistro doesn't have a big menu, but there's a good selection of daily specials, and it's clear that there's plenty of thought, care and creativity at work in the kitchen, with dishes like meatloaf nachos, edamame potstickers, trout almondine and great homemade desserts. Don't be put off by the rustic exterior; inside is a casual but classy dining space.
Armando's, Portsmouth
Armando's is the new incarnation of The Rosa, the downtown Portsmouth landmark that has been serving great Italian food for the better part of a century. Not much has changed but the name, and that's a good thing. Our Gourmet enjoyed the Carpaccio di Carne e Pere appetizer and the fantastic Risotto alla Pescatore — a fabulous risotto topped with clams, mussels, shrimp, scallops and calamari. 436-9715; online via Facebook