ONE OF THE most under-analyzed aspects of the 2020 New Hampshire Democratic presidential primary campaign is why Bernie Sanders is not doing as well in the state as he did in 2016.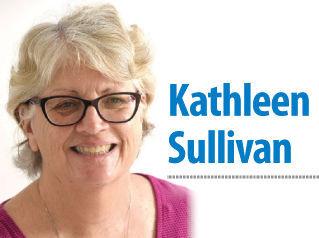 At about this point in time four years ago, the Vermont senator was at 60% in a CNN/WMUR poll. He won the primary with about 61%. According to RealClear Politics, he currently is averaging 21.5% since the end of November, with the most recent poll showing him at 18%.
If these numbers are an accurate reflection of the state of the race, that means he has either lost or failed to solidify nearly two thirds of his 2016 support. Why?
I think the most obvious reason is that the results four years ago were not just driven by support of Sanders, but also by primary voters rejecting Hillary Clinton. It pains me to say that, as I supported her and still greatly admire her. However, the table had been set by a drumbeat of negativity from Republicans about Clinton for years, and a barrage of negative stories from certain segments of the media.
In addition, the phenomenon known as Clinton fatigue was real. A Clinton had run for President in four of the previous seven election cycles.
At a time when New Hampshire generally was prepared to shake things up (see, e.g., Donald J. Trump's victory on the Republican side), Sanders was the candidate running in the Democratic primary who campaigned on making a significant break with the status quo.
That is not to say that Sanders does not continue to have some committed support. The 18% to 21% represents a solid base of Sanders voters. But the fact that his numbers are not reaching 40%, or even 30%, shows that his overwhelming victory of 2016 did not represent a durable majority.
It should have meant, however, that voters here would be predisposed to Sanders, having voted for him once before. Instead, his numbers have hovered in the high teens to low 20s since the beginning of 2019, other than one isolated 30% showing back in one April poll. His New Hampshire numbers have shown little fluctuation, indicating that he is having a tough time replicating the momentum and enthusiasm of 2016.
It is not because Sanders has changed. He continues to support the same policies that he supported four years ago. What has changed is the number of candidates in the field, none of whom are named Clinton and none of whom have suffered from the same degree of Republican and media negativity as Hillary Clinton. Also, the Trump presidency has changed the calculus of Democratic voters considerably.
Nearly every Democrat in the presidential race meets the baseline requirements of Democratic and Democratic-leaning voters. That includes fighting climate change, addressing the growing economic disparity exacerbated by the Trump tax cuts, equal access to quality education, fixing health care, making education affordable, protecting Social Security and cleaning up the mess Trump has made in foreign policy.
The details in policy differ, as do the extent and manner of how they propose to enact those policies, but the general principles are the same. That increases the importance of a non-policy factor: the ability to beat Donald Trump.
Electability is a crucial liability for Sanders. Democrats want to win, and many are afraid that Sanders is the candidate least able to attract voters in the places Democrats need to reach 270 electoral college votes.
Sanders can still win in New Hampshire. However, the door is open to a statistical dead heat among several Democrats. Another possibility is that the 75% of the voters currently not with Sanders coalesce behind one or two other candidates.
Either result would be a major blow to his candidacy
Manchester's Kathy Sullivan is the former chairman of the New Hampshire Democratic Party. She was elected to the Manchester School District Charter Commission..