While it is clear this year's primary is not simply about the economy, there are few, if any, issues that matter more to individual and family well-being than economic security. And no single factor matters more, to individuals and our nation, than people's ability to secure good jobs.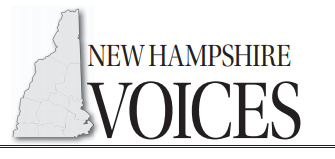 On many dimensions the US and NH economies are doing well, with low unemployment and a strong stock market as two indicators. Yet there is clear evidence of increased income and wealth inequality, with many individuals and families negatively impacted by changes in the economy and suffering from economic insecurity and its associated social and personal consequences.
Large bodies of independent research confirm that technology and trade have contributed to economic change that has increased income insecurity. Automation has eroded blue-collar production and white-collar clerical jobs that used to offer good pay to workers without a four-year degree. Meanwhile, trade pressure has drastically cut U.S. manufacturing employment. These factors, as well as associated public policies, have led to increasing inequality and the stagnation of middle-class wages despite substantial productivity growth. Overall, the concentration of gains from technology and other advances has benefited workers with advanced education whose skills are complemented by new technologies.
In the Granite State, like other states with an aging population, our future challenge is the quality of jobs, not the quantity. NH's population and labor force growth are below the US average and below that of many competitor states, and are expected to remain so given the median age of the population and downward K-12 enrollment trends.
As a decade of rapid job growth underscores, worries about a jobless future are overblown. New technologies are eliminating old jobs, but creating new ones about as rapidly. We are decades away from artificial intelligence and robotics technologies that, by themselves, can provide the quality care and empathy needed to care for a sick child or frail adult, or provide high-level customer service across a range of industries. Aging populations, low fertility rates, and increasingly restrictive immigration policies mean that the US and NH will actually face shortages of young workers to fill these important jobs.
In NH, job growth is lower than in previous decades. It is likely that the primary source of future economic growth will not be dependent on the number of jobs per se but on the upskilling of jobs and workers to create a higher quality of work.
NH has a strong economic foundation. Its diverse industry base includes new and traditional industries that use emerging technology in processes and products. Examples include plasma cutting systems used by Hypertherm in Lebanon NH and the manufacture of LED components and light management systems by Osram Sylvania in Exeter, both using manufacturing automation systems.
Companies increasingly use robotics in production, such as Hitchiner Manufacturing in Milford making complex castings and fully-finished subassemblies, and Summit Packaging Systems in Manchester using injection molding machines tended by robotic arms. These companies offer good employment opportunities for workers with appropriate skills and training in automation systems and in robotics.
MIT's Task Force on the Work of the Future, a group of leading technologists and social scientists, offers three key policies for creating more quality jobs and ensuring shared economic prosperity.
First, industry and government at all levels need to partner to invest more in education and training aimed at improving career prospects for those without a four-year college degree. This includes encouraging increased engagement with America's community colleges in career and technology focused programs that lead to credentials and skills valued by industry. Early effort should include fields like health care, which will need more workers for jobs ranging from radiologic technicians and physical therapists to home care providers.
A growing body of research shows that education and training programs that are most successful focus on generating industry-recognized credentials and providing support during training for areas like child care which can present obstacles to successful completion of programs. This is true whether the programs are offered by community colleges, public-private partnerships, or certified apprenticeship programs.
Second, federal tax policy should create incentives for businesses to invest in human capital as they do for investments in physical capital, such as the Research and Development tax credit. More broadly, workers need to be treated as stakeholders by companies, alongside owners, stockholders, suppliers, and communities, as underscored recently by the national Business Roundtable.
And third, the federal government, universities and companies should shape technological development to complement human capabilities and to address human concerns. Federal investment can both help spur innovation and shape it. Consider that U.S. defense and scientific agencies partnered with industry and academia to harness nuclear fission, land humans on the moon, develop the Internet and engineer solar and wind generation technologies that are now deploying at scale.
These are the kinds of policies that our leaders – including presidential candidates – should be discussing, policies that can alter the current trajectory of rising inequality and persistent economic insecurity. They presume neither a jobless future where people are dependent upon a guaranteed basic income, nor a technological utopia where super-intelligent machines ensure good lives. In and of themselves, advancing technology and being in a position of relative economic leadership does not guarantee shared prosperity.
The future has much to offer, if attention is paid to these key dynamics. The presidential candidates are concerned about our nation's economic trajectory. NH's first-in-the-nation primary, along with the state's economic experience and the MIT report, offer these candidates the chance to reflect on our economic realities and prospects to put forward bold ideas on how to ensure a strong economic future for everyone.