ELSEWHERE IN the country, much is made over whether New Hampshire deserves its first-in-the-nation presidential primary status. Iowa gets similar criticism for opening the nominating process with its caucus, and the Democratic and Republican party chairs there recently offered a shared defense true of New Hampshire as well: "[A]nyone can come to Iowa, even with a small budget, and have a shot at being the President of the greatest country in the world."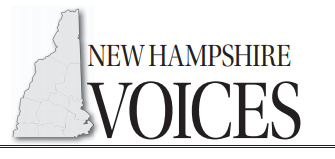 Rather than complain about New Hampshire and walk away from it, as some candidates have, candidates should focus on a demographic that makes it unique: The nation's second-oldest population.
When I began work as a long-term care advocate two decades ago, we were talking about Baby Boomers and the age wave they would bring to long-term care. We're still just talking. An age wave some refer to as a "Silver Tsunami" is so much closer to our shores, but we're unready.
In September 1990 the Pepper Commission, formally known as the U.S. Bipartisan Commission on Comprehensive Health Care, issued a report to Congress.
The Commission urged investment in long-term care, including "social insurance for home and community-based care and for the first three months of nursing home care." Stressing the "urgent needs of the currently disabled and their families," the commission recommended "that the plan be put into place a step at a time over a four-year period."
Again, this was 1990 — 29 years ago!
Today, according to one analysis, the average working American has $0 saved for retirement. If you're not saving for retirement you're certainly not saving for infirmity. Some predict the U.S. will face rates of elder poverty unseen since the Great Depression.
In the face of these challenges, one way to appeal to an older electorate would be to offer some solutions. And those solutions must recognize that not everyone is going to be able to be cared for at home. Among those between the ages of 57 and 61, a Rand Institute study found over half would stay at least one night in a nursing home.
Candidates should look to the approach taken this last session by New Hampshire's long-term care provider community. Rather than play the "Hunger Games" in Concord — encouraging policymakers to pick winners and losers among the vulnerable — providers stood united for a uniform rate increase in the Medicaid that funds much of long-term care.
Long-term care is interdependent. Nursing-home providers rely upon a robust home- and community-based care system to discharge residents to upon rehabilitation. Home-care or assisted-living providers, in turn, must be able to find nursing-home beds for those with more acute needs. And contrary to popular misconception, Medicare doesn't pay for all of this — it only affords limited nursing-home coverage after a qualifying 3-day hospital stay.
The federal failure to step up and assist states with their aging populations is a national shame. Instead of helping, federal policymakers simply content themselves with flogging care settings in congressional hearings and piling on new expectations.
As one of just 10 "donor states" that receive less from the federal government than taxpayers here give to it, New Hampshire also receives the lowest federal participation rate in Medicaid. That makes long-term care more challenging to fund here, while your tax dollars boost Medicaid in other states.
The federal government should stop acting like an absentee landlord when it comes to the traditional Medicaid federal-state partnership that serves the aged and the infirm. Any presidential candidate who recognizes that might find support from the large block of older New Hampshire voters.