THERE IS A largely silent, but very real crisis occurring in New Hampshire right now. Thousands of people with disabilities and seniors are unable to hire workers to provide them vital Medicaid-funded personal care services that allow them to remain in their homes.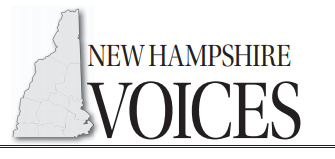 I have Muscular Dystrophy, which severely limits my mobility, and use a power wheelchair to get around. I have a bachelor's degree in business and a master's degree in teaching. I work full time and own my home in Franklin, where I live with my service dog, Aspen, and her cat, Cream Puff.
It is unusual for me to discuss my disability in detail. It in no way defines me and I would much rather tell people about those things that do — my family and friends, my career, my home and my dreams. But I want our legislators to understand what is at stake.
I receive Medicaid-funded personal care services through Granite State Independent Living and Ascentria Care Alliance. These services are provided for adults with physical disabilities in the community and they allow me to remain independent, to continue working full time, to pay my mortgage and to live where I choose to live — in my community.
Without these services, I would not be able to get out of bed, get dressed, fix meals, shower and do the regular activities that most people take for granted. I would be forced to live in a nursing home where I do not want to be, which incidentally would be much costlier to Medicaid.
Over the years, I have found that recruiting and retaining quality, reliable personal care attendants has gone from being extremely challenging to nearly impossible. Their pay is low and any benefits offered to them are modest, at best. As you can imagine, it is difficult for me to compete to secure workers who can often find job opportunities elsewhere that pay better and/or provide additional benefits. Increasing personal care workers' pay is important and to be able to do that, the organizations that employ them need a meaningful increase in the Medicaid reimbursement they receive.
The state Senate must confront this crisis in this legislative session. It should build upon the governor's Choices for Independence (CFI) budget and add $10 million in general funds. The Senate also needs to pass and fully fund Senate Bill 308, which would increase Medicaid rates for all providers by 5 percent in 2020 and 7 percent in 2021.
This will make a meaningful difference in these programs by enabling home care agencies to invest in workforce. These actions will allow people with disabilities and older adults to stay in their homes, which ultimately saves taxpayers' money and meets the state's Medicaid obligation for home health providers and patients .
Legislators need to take steps to resolve this silent crisis now.
The health and safety of your grandparents, friends and neighbors with serious medical conditions, and with no one else able to care for them, are at risk.