IN AUGUST, Bank of America CEO Brian Moynihan joined 180 of his colleagues to issue a new definition for the "purpose of a corporation." That definition, in part, states, "While each of our individual companies serves its own corporate purpose, we share a fundamental commitment to all of our stakeholders. We commit to deliver value to all of them, for the future success of our companies, our communities and our country."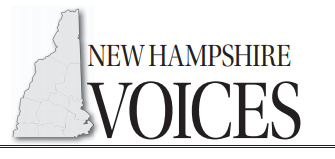 This call to values can materialize in many forms and endeavors to address any number of issues, but there is one in which Bank of America believes others may also find resolution — youth leadership. By encouraging and developing the next generation of community leaders to focus their abilities on service and solutions, we create opportunity not just for the individual but for their expanding sphere of influence.
In our efforts, we are especially focused on disaffected youth. Without access to opportunities that build career skills, many young people may be left behind, leading to high rates of youth unemployment and juvenile delinquency and hindering overall economic progress.
Consequently, Bank of America is investing in programs to connect young people to the skills, resources, leadership development and experience needed to open doors and knock down barriers to success.
In New Hampshire, there are two specific programs we support in pursuit of this mission: our own Student Leaders® program and the University of New Hampshire EXCELL-in-STEM program.
Student Leaders® was born out of a recognition that early employment is critical for young people to gain the skills that will help them chart a career path. In 2019, we celebrated 15 years of the program and connected nearly 300 community-minded high school students from across the country to summer jobs, skills development and service this past summer. Among those 300 students were Manchester residents Kimiya Parker-Hill and TuAnh Duong.
Both students were chosen for their strong leadership skills, community engagement and dedication to volunteerism. As part of the program, they received paid internships with local non-profits. Kimiya worked with Boys & Girls Club of Manchester and TuAnh worked with Waypoint. In addition, Kimiya and TuAnh joined fellow Student Leaders® from across the country for a week in Washington, D.C., at the National Student Leadership Summit.
During their week in our nation's capital, students discussed how to build a more diverse and inclusive society, gained a better understanding of how cross-sector collaboration creates community impact, and learned how they can become more engaged and impactful citizens. They also participated in a service-learning project at the American Red Cross, met with members of Congress, learned about ways to tackle poverty, discussed pathways to leadership and participated in a series of workshops to build better money habits.
Similarly, the UNH EXCELL-in-STEM program seeks to foster leadership development and career opportunities for area youth. The program began its 16th year in July and has helped more than 250 Manchester-area middle and high school English learners build their skills in English as well as science, technology, engineering and math (STEM) by offering hands-on activities through the UNH STEM Discovery Lab on the Manchester campus.
EXCELL-in-STEM is made possible thanks to support from the Bank of America Charitable Foundation, which helped expand the program to include after-school activities throughout the current academic year. Other partners include Southern New Hampshire Services and the Manchester School District, particularly English-learning teachers who are tireless advocates for their students and the program.
The purpose of highlighting these efforts and Bank of America's support is not to pat ourselves on the back but to champion the cause and the example. The two commonalities shared by these programs are their youth-development missions and the support they receive from multiple partners, without which they would not succeed.
No one entity or institution alone can marshal the resources needed to address our most pressing challenges, nor should any effort feel obligated to extend beyond its own community. Creative, local partnerships can rise to meet the challenge and we hope by sharing these examples, others are inspired to act.