FOR NEARLY four decades, I've been fighting at the state, regional and national levels to guarantee Americans' access to health care.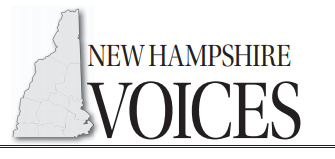 Few pieces of legislation have been as monumental as the Affordable Care Act, passed in 2010 by President Obama and Vice President Biden. Few pieces of legislation have brought such positive, sweeping change to so many millions of Americans and Granite Staters. And few pieces of legislation have moved us so close to achieving our ultimate goal of universal health-care coverage.
More than 60,000 Granite Staters are covered today, thanks to the ACA. Preventive care like flu shots or cancer screenings are now free.
Tens of thousands of seniors are saving an average of more than $1,100 a year on prescription drugs.
And more than a half-million Granite Staters can no longer be denied coverage because of a pre-existing condition like asthma or diabetes — a critical protection that Republicans across the country are still working to strip away.
The ACA also allowed New Hampshire to expand Medicaid in 2014, covering more than 50,000 Granite Staters who hadn't previously qualified for coverage. That, along with the ACA requirement that health insurers cover mental-health care, has given tens of thousands of Granite Staters access to substance-misuse treatment and mental-health care services — essential tools in our fight against opioids.
Simply put, the ACA has brought hope and peace of mind to tens of thousands of Granite Staters who no longer have to choose between putting a meal on the table or paying their medical bills.
There is still work to be done to extend those benefits further; but to move forward, we simply can't afford to scrap all those gains in order to start over with a Medicare for All system.
For starters, any change that dramatic would create chaos in an area of peoples' lives with no room for uncertainty: health care. There's no reason to tear down a system that is working for most Granite State families. Instead, we should build on and expand the ACA to cover more people.
It also doesn't make sense to eliminate private insurance, which so many union families have bargained for and rely on. Why force them to give up what they've earned?
Joe Biden has a plan to bridge that divide — to expand coverage while giving people a choice between a public or private insurer.
It's affordable, it's attainable and it's the right way to finish the job.
Biden's plan builds on the ACA by introducing a public option, which would make quality care attainable for millions of people who today can't afford it and aren't getting the help they need.
That means that Granite State families still struggling to pay their premiums could enroll in a Medicare-like public plan, which would reduce costs for patients by negotiating lower prices from health-care providers. No one in New Hampshire would spend more than 8.5% of their income on health insurance. Small businesses would have a more affordable way to insure employees and rural hospitals would get the resources they need to survive.
Policy jargon aside, Biden's plan is the quickest way to give every American an affordable health-insurance option, and it'd do so at one-thirtieth the cost of Medicare for All.
It will bring us closer than we've ever been to universal coverage and put us on a firm path to meeting that goal as a nation — without plunging Granite Staters' lives into chaos.
Let's elect the candidate who can lead this journey to a successful conclusion: Let's elect Joe Biden.