OVER THE LAST six months, from phone calls to lunches at the Red Arrow Diner to roundtable discussions, I've had the privilege of engaging nearly every presidential candidate about one of the greatest opportunities to transform New Hampshire and our nation: national service.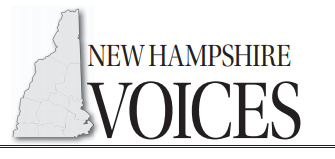 While every candidate agrees that expanding voluntary civilian service opportunities is an excellent idea, only one has accepted the Serve America Together Challenge, and in doing so offered a detailed national service plan that recognizes the power of service to remake ourselves and our country. That candidate is South Bend Mayor Pete Buttigieg.
At its core, citizenship is about service — working as a community toward a common purpose to achieve something greater than ourselves. It may sound lofty, but that's how our city, state, and nation were built: individuals who wanted to make a difference and shape history through their actions both big and small.
To reinvigorate communities across the country, Mayor Pete's visionary national service plan calls for fully funding the Edward M. Kennedy Serve America Act, increasing AmeriCorps from 75,000 to 250,000 positions. By 2026, those ranks will swell to 1 million members annually.
But more than scale, it's about substance and strategy — and with its attention to detail, this plan has the clear fingerprints of a mayor. I was particularly inspired by Mayor Pete's commitment to empowering local leaders to create and expand service-year positions that address the most pressing challenges facing their communities, like affordable housing, the opioid and mental health crises, and educational inequity here in New Hampshire.
As a City Year AmeriCorps alumnus and now as a state service commissioner with Volunteer NH, I can attest to the power of service to transform our community. After college, I joined City Year New Hampshire to lead a team of AmeriCorps members serving as full-time tutors, mentors and role models in under-resourced schools. My team was made up of young people from all different walks of life from across the country. Together, we witnessed the lives of the students we cared about change for the better because of our efforts to keep them in school and on track to graduate.
But theirs weren't the only lives that changed. My two terms of service with AmeriCorps gave me an even clearer sense of direction. It connected me more deeply to my community, our nation, and the world and set me on a lifelong journey of service. It led me to earn my master's of public administration and a career developing new service programs like Granite State Scholars, an AmeriCorps planning grant-funded project, which aims to build inter-generational relationships between students and seniors aging in place; and Concert Corps, which leverages the power of live music to create positive social and environmental impact through pre-show community service projects.
Ultimately, serving in AmeriCorps changed my life in the best way possible — because I met my wife, Jody, a fellow member, and now we're raising two future AmeriCorps members, Ben and Rosie.
And when City Year New Hampshire relocated to Manchester, we too decided to make the Queen City our permanent home, and I'm humbled to now have the opportunity to represent our neighbors at the State House.
Having witnessed the power of national service, it has been my top policy priority as a state representative.
So last week, I could not have been more proud when Governor Sununu signed House Bill 570, legislation I authored and championed, into law.
Under HB 570, New Hampshire will establish a Service Year Workforce Commission charged with developing strategies to better leverage full-time national service opportunities to attract and retain more service-driven, civic-minded young people for college and career here in the Granite State.
In these contentious political times, I'm particularly proud that this legislation passed both legislative chambers with bipartisan support, sending a clear message that service has the unique power to unite our state and our country.
Mayor Pete Buttigieg understands the power and potential of national service, too.
That's why I'm proud to support his campaign for President of the United States.
And come January 2021, I look forward to having a partner in the Oval Office who is as excited as I am about scaling up national service and getting our democracy back on track.