AS LEADERS of faith communities in New Hampshire, we feel compelled to present an alternate view of Christianity in response to last Monday's column by Erick Erickson.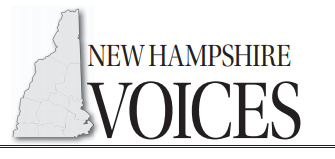 While we found ourselves agreeing with several of his sentiments, we must disagree with the characterization that those who do not share his same social and political platform are not Christian.
We appreciate Mr. Erickson's assertion that "we should not characterize political opponents as enemies" and that people of faith who disagree with his understanding of the teachings of Jesus "simply have a different understanding of the world."
To us that "different understanding" defines our Christian faith and shapes ministry and, indeed, our very lives.
Many Christians — along with people from other faith traditions — do have a different understanding of the world and how our faith calls us to work for God's justice than the vision presented by Mr. Erickson.
We work, and wait, for God's kingdom to come among us, and to free us all from oppression that denies people their humanity, and therefore the image of God within them.
We believe that God desires us to work for "the orphan and the widow" (Old Testament terms for those marginalized and unable to make their own living, Psalm 82:3); that our faith mandates us to "show hospitality to the foreigner" (Leviticus 19:34) and that we are to care for the poor (Deuteronomy 15:7).
These are biblical mandates, and we believe that they are foundational to a civil and just society.
They are Christian values, they are values of many faith traditions and they are values of many individuals who now claim no religious affiliation.
It is curious that Mr. Erickson views these values as a progressive agenda, when they are scriptural and foundational to Christianity.
We are puzzled that Mr. Erickson seems to be telling us that exercising our civic duties by using the democratic process on which this country prides itself is somehow an evil action.
It would be good for all of us to engage in conversation, and understand that faith values do not belong to one political side or another. It would also be good for us to try to listen honestly to each other. We agree with Mr. Erickson that "Americans across the political spectrum need an abundance of grace more than ever right now," but we will not allow our faith to be hijacked by a particular worldview that does not embrace love for all of God's creation.
As leaders of the New Hampshire Council of Churches and the Granite State Organizing Project, we encourage all people of faith to greet one another with open hearts as we bring our values into the public square as we vote in the upcoming elections.