AS A MEMBER of Congress, I worked hard to be an effective voice for the Granite State's best interests. Traveling across our state, I heard countless stories from farmers and small business owners about their goals, their struggles and how Congress could better serve them.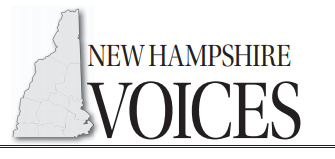 During the years that I was in Congress, the issue of jobs, job security and maintaining a strong, diverse economic base in the state was never far from my mind. New Hampshire doesn't have vast natural resources like the oil and gas states, or huge expanses of arable land as exists in the Midwest. Indeed we succeed because we are well educated, our economy is diverse and is primarily driven by well-managed, innovative small businesses.
That base, focused primarily on services, high-tech skills and sophisticated niche manufacturing, is heavily reliant on our ability to gain access to free and fair markets around the world. Indeed, I used to argue that free trade is critical to the development of orderly markets, especially in a state where three out of four jobs are related in some manner to the export or import of a product or service.
That's why I supported NAFTA after its passage just prior to my first term in Congress. And during my subsequent 14 years of service, there was only one other member whose voting record exceeded mine in support of free trade.
NAFTA has been a good for New Hampshire, but, a quarter-century later, it is time for an update. Thanks to the Trump administration, American workers and businesses have a new trade agreement with Canada and Mexico that brings our trading relationship into the 21st century. While NAFTA was leaving folks behind, the U.S.-Mexico-Canada Agreement, or the USMCA, ensures New Hampshire and the American people will win in the global economy.
Today, trade with Canada and Mexico alone support more than 55,000 jobs in the state, and New Hampshire businesses trade $1.4 billion worth of goods and services with our North American neighbors. Across the nation, the USMCA will create 176,000 jobs and add $68.2 billion to the U.S. economy.
You ask how it achieves these objectives? It does it through changes which include:
• Improving markets for American agriculture, including our dairy producers. After years of being shut out, American dairy producers will finally be able to sell more of their goods to Canadian customers without facing sky-high tariffs.
• The USMCA also contains first-of-its-kind environmental and labor protections that will keep the environment clean for future generations and keep manufacturing jobs in the U.S., instead of shipping them to Canada or Mexico. All of these protections are contained within the text of the agreement, making them fully enforceable.
Ironically, these were the very arguments that opponents of NAFTA have made over the years, and now that their concerns are addressed, there is no reason for them not to support the new agreement.
• And the USMCA establishes 21st century rules for doing business online; the potential for vastly greater access for American business to customers in Canada and Mexico will produce even stronger sales and potentially whole new economies for our state.
• While the USMCA agreement will certainly work for today's economy, it is important that it does not become outdated like its predecessor, NAFTA. Allowing the U.S., Canada, and Mexico to review and update the USMCA every six years will ensure that this agreement continues to address the needs of our workers and job creators. They will not have to wait another 25 years for their trade agreement to match their lives.
Sadly, the very people who would have welcomed such an agreement before the era of hyper-partisanship are going to oppose it, overlooking the good it does in order to score political points with their partisan supporters. This is unfortunate for all Americans and especially for New Hampshire workers.
I applaud President Trump for having had the insight and courage to understand that trade agreements can be improved upon, that it's OK to take on vested interests in his own party who may benefit from the status quo. But it is very clear that he wants to revitalize American manufacturing by balancing trade agreements around the world and ratification of the USMCA would be a major step in that direction.
The USMCA is a strong and modern free-trade agreement, and it will serve as a standard for any future trade deals the U.S. negotiates. Let's bring new opportunities to New Hampshire's families and workers.
If you agree, contact our delegation and say that it is time for Congress to do the right thing by the American people and pass the USMCA.