IN 2007, a new device, e-cigarettes, hit the U.S. market and revolutionized how Americans think about smoking. E-cigarettes have emerged as an effective tobacco harm reduction product that have helped more than three million Americans quit smoking combustible cigarettes.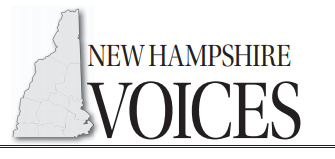 In fact, after roughly 15 years of smoking, I quit overnight using a cherry and vanilla-flavored vapor product. I haven't smoked a single cigarette since then and am currently enjoying vaping maple bacon waffle. I have yet to experience anything other than an increase in health and fitness, and have not fallen victim to popcorn lung or the newly exaggerated vaping-related lung illnesses perpetuated by media outlets throughout the nation.
The science of reducing the harm of smoking is a noble endeavor, first noted in the 1970s when professor Michael Russell noted that "people smoke for nicotine, but they die from the tar." Since then, Americans have had a plethora of tobacco harm reduction products available to them, including smokeless tobacco, snus, gums, and lozenges that provide nicotine without the harms associated with smoking.
Unfortunately, most of those products, while offering nicotine, fail to produce the sensations associated with taking a drag off a cigarette. It was not until 2007 that a product finally emerged that could mimic the sensations of smoking while providing appropriate levels of nicotine and with a significant reduction in the associated risks of smoking cigarettes.
Despite many fearmongering campaigns against their use, e-cigarettes are significantly less harmful than combustible cigarettes. In 2016, the Royal College of Physicians, the same public health body the United States relied on for the 1964 surgeon general's report on smoking, found the use of e-cigarettes "unlikely to exceed 5% of the harms associated with cigarette smoking." Since then, millions of American adults have used vapor products to quit smoking.
Unfortunately, lawmakers, including my colleagues, have reduced the public health gains of e-cigarettes and have likened themselves to the prohibitionist lawmakers in the states that surround New Hampshire. Despite passing an excise tax last year, my colleagues want to take more money from New Hampshire residents who have used e-cigarettes to quit smoking.
In 2019, New Hampshire enacted an excise tax on closed and open systems, at $0.30 per milliliter and 8 percent wholesale tax, respectively. Now, my colleagues want even more revenue from those who have quit smoking, and are aiming to enact a 40 percent wholesale tax on either closed and open systems.
This proposal is a slap in the face to every New Hampshire resident who has quit smoking using e-cigarettes. I would like to point out to my colleagues that as lawmakers, the General Court has failed miserably in helping smokers quit. In 2019, New Hampshire collected $254.9 million in revenue from tobacco taxes and tobacco settlement payments. The same year, we dedicated only $140,000 in state funding to tobacco control programs. In the same year, the Centers for Disease Control and Prevention provided New Hampshire with more than six times that amount, more than $951,000, to be used for tobacco control programs. CDC recommends we spend only $16.5 million on our tobacco control program, which is only 6 percent of what we receive in tobacco-associated moneys. Mind you, tobacco companies have dedicated 100 percent more moneys on marketing tobacco products in our state, spending $84.5 million in marketing campaigns in New Hampshire in 2018.
Further, a 40 percent wholesale tax will obliterate small businesses throughout the Granite State. In 2016, Pennsylvania enacted a 40 percent wholesale tax as well. Within one year of the tax going into effect, one-third of vape shops located in Pennsylvania were forced to close. Currently, due to fearmongering, vape shops in New Hampshire (as well as across the country) are already experiencing a steep decline in sales. Unfortunately, many shops will be unable to continue operating under these economic conditions.
As lawmakers, we must protect public health. Yet why do we dedicate so little of our existing tobacco monies to tobacco control? If my colleagues truly care about public health, they will not vaporize tobacco harm reduction by placing a greater tax burden on Granite Staters who have used these remarkable products to quit smoking. It's not like we are currently using tobacco control monies to help them do that.