TILTON — Nike Inc. is closing two of its three Factory Store branches in New Hampshire.
The Factory Store at the Tanger Outlets in Tilton will remain open until February, while the Factory Store at the Settlers Green Outlet Village in North Conway will close in May, a spokesperson for Nike said in a Nov. 18 email.
"We constantly evaluate our store locations to give us the best opportunity to personally connect with consumers through premium products, experiences and services," the spokesperson said, adding that the closing of the Tilton and North Conway stores was "part of this retail strategy."
Nike said it'll continue serving local consumers through its digital channels — Nike.com and the Nike and SNKRS apps — and at nearby stores. Nike operates a Factory Store at the Merrimack Premium Outlets, in Kittery, Maine, and several in Massachusetts. The company did not immediately respond to an inquiry about the Merrimack store.
The Tanger Outlets is also losing Bass Outlet, which closed last week. The store also carried Lagerfeld and DKNY products.
On Nov. 17, the Bass Outlet was a shell of itself, with customers rummaging through what was left of the merchandise, and employees breaking down shelves and display racks.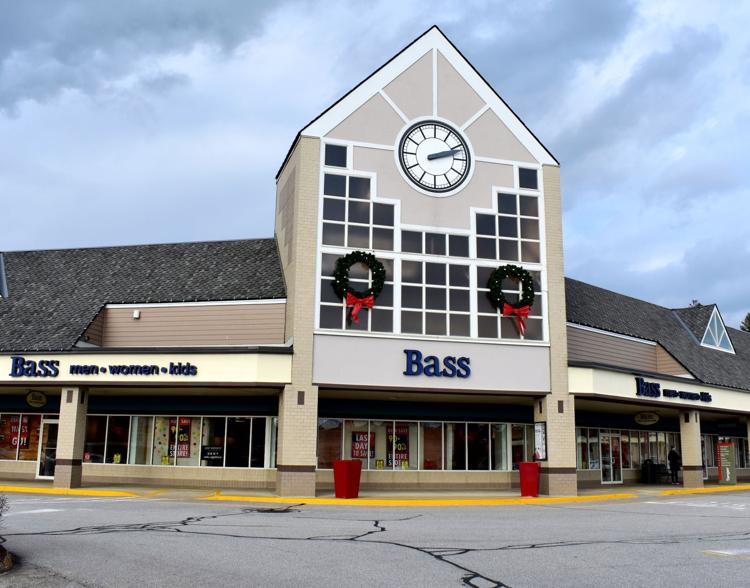 While he did not address the closing of the Nike Factory Store, Erik Proulx, the general manager of the Tanger Outlets in Tilton, did speak broadly about the outlets.
"The retail landscape is constantly shifting, given the many changes resulting from the COVID-19 pandemic," Proulx said in an email last week. He added that "While some retailers have closed, including Bass, others have opened."
"Over the last month," he said, "we've opened Sweetz & More, an old-fashioned candy and vintage soda shop, and The Country Store, which features a curation of more than 75 local vendors and artisans. More and more, consumers are looking for more interactive and experiential retail, and these two new stores illustrate that growing trend."
Chain Store Age reported in June on the pending closures of Bass stores. G-III, the owner of the DKNY, Donna Karan, Calvin Klein, Tommy Hilfiger and Karl Lagerfeld brands, is restructuring its retail operations to focus on the wholesale market, with that shift in emphasis entailing the closure of 89 Bass stores, the trade publication said.
Nancy Kyle, the president and CEO of the New Hampshire Retail Association, said Friday the coronavirus pandemic has seen "online sales increase exponentially" at the expense of brick-and-mortar retailers.
"Some retailers," she said, including those deemed "essential," like lawn-and-garden and home-building stores, "are doing better than they've ever done. They're all doing phenomenally. But certain categories have just been hit horribly and apparel is one of them."
She thinks that when "Nike says it's moving to an online platform and closing stores that aren't doing as well," it is a sign that other retailers will follow.
The future may present more opportunities for independent retailers.
"They can think on their feet and do not answer to a chain of command," Kyle said.
Because both are outdoor outlets, Tanger and Settlers Green should do all right, Kyle said, since their patrons don't have to spend extended time inside with possible exposure to COVID-19.
Kyle cautioned about reading too much into the comings and goings of retailers from a mall or outlet.
"It's just part of the evolution of retailing," she said.