BELFAST, Northern Ireland – Senior forward Liam Blackburn scored his first two goals of the season and sophomore Filip Engaras netted the game-winner on his first collegiate goal as the University of New Hampshire men's hockey team defeated Princeton, 3-2, on Saturday in the third-place game of the fifth annual Friendship Four at SSE Arena in Belfast, Northern Ireland.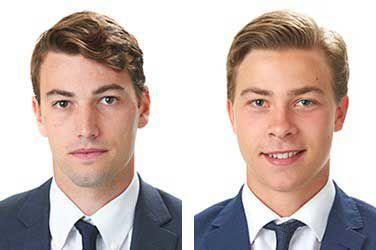 The Wildcats (7-6-1) got on the board first when Eric MacAdams found an open Blackburn right in front of the goal. Robby Griffin was also credited with an assist.
Princeton's Christian O'Neill scored on a rebound past junior goalie Mike Robinson of Bedford at the 18:12 mark to tie things up at 1-all. UNH outshot Princeton in the period, 15-4 and had a 34-18 edge in shots for the game.
The Tigers (1-6-3) grabbed a 2-1 lead almost 4-1/2 minutes into the second period on a Derek Topatigh power-play goal.
Blackburn tied the game back up at 8:21 of the third period. MacAdams was credited with his second assist of the game on the goal.
A little over a minute later, Engaras gave the Wildcats the lead when he put home a loose puck off a shot by Kohei Sato.
Robinson was credited with 16 saves in the Wildcats net, while Ryan Ferland recorded 31 for the Tigers.
The Wildcats return home to the Whittemore Center on Friday when they take on Merrimack at 7 p.m.