Michael McCann is more skeptical of the NCAA'S ability to resume play than he is of professional sports leagues.
McCann, a professor at the University of New Hampshire and the founding director of the UNH Law Sports and Entertainment Law Institute, held a free webinar via Zoom on Tuesday in which he discussed the health and legal challenges sports at the professional, college and youth levels face in resuming play during the COVID-19 pandemic.
Unlike their professional counterparts, college athletes are not NCAA employees and do not have a union or trade association to negotiate for them. Athletic department personnel and student-athletes at schools like Alabama, the University of Houston, Marshall and the University of Central Florida have tested positive for COVID-19 since returning to campus.
"We have already seen a number of college athletes come back and some of them have tested positive for COVID," McCann said. "Now schools are thinking, 'Maybe this isn't going to work because if we're having all these players test positive, how are we going to have games?' And how will teams travel? It's one thing in the NBA where there's a bubble and it's a self-confined entity. You can't really do that with college football and most college sports.
"I think there's reason to be skeptical that we're going to see college sports come back, at least in the fall."
Another issue facing college sports surrounds liability waivers, McCann said. CBS Sports reported Monday that U.S. Sens. Richard Blumenthal (D-Conn.) and Cory Booker (D-N.J.) "plan to submit a bill later this week prohibiting schools from compelling athletes (to) sign COVID-19 waivers as a condition of participation."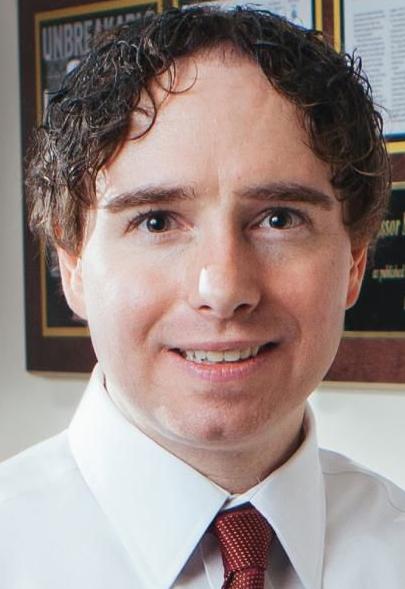 "One of the tricky issues that's come up is is a waiver enforceable?" said McCann, who is a writer and legal analyst for Sportico. "So you go to work and they say, 'Sign this waiver that (says) if you get the virus at work you can't sue us.' It's straightforward but being straightforward doesn't mean it's legal. The 50 states have very different rules about the enforceability of waivers ... There's going to be a big legal fallout with the role of waivers that is not clear."
McCann discussed the possibility that colleges could require a player to take a COVID-19 test to participate.
"Can you force someone to be tested? Generally, no, you can't force someone to take a medical test," McCann said. "But let's say a school says, 'You must take a test to be eligible to play and if you don't take it, you can lose your scholarship.' And if you lose your scholarship, you might not be able to afford to go to college."
Colleges would be smart to initially make decisions individually regarding returning to play instead of following their conference's decision, McCann said. Division III and New England Small College Athletic Conference member schools Williams and Bowdoin College have canceled their respective fall sports teams' seasons.
"Every school has its own insurance policy, every school is subject to different state laws and if they decide they're going to go along with the conference, their general counselor should take a close look at that," McCann said. "Because what the conference decides is OK may not be correct for an individual school and the set of laws that govern that school."
Financial implications have put a strain on some colleges to resume sports, McCann said.
"Let's face it, schools in the Southeastern Conference have a real incentive to get football back and they will be under pressure to resume sports," McCann said. "Schools in other parts of the country where college sports may not generate the same level of revenue (like) New England may not have the same set of incentives. They may look at this under a more skeptical eye."
McCann said colleges that are reasonable in their approaches, factor in science and follow directives will be more insulated from liability and less vulnerable to litigation than those that are more eager in their return-to-play approach.
"I can say, generally speaking, schools that utilize the science, take reasonable measures, are going to be a lot better off than schools that are too aggressive," McCann said.