T he familiar drive into Souhegan Woods Golf Club on Monday morning became unfamiliar as soon as I reached the parking lot.
I was greeted there by a young, mask-wearing man. He asked for my driver's license to confirm I'm a New Hampshire resident. Upon confirming my tee time, he instructed me to stay in my car until 15 minutes before my scheduled start, then head directly to the first tee.
These were among the safety regulations in place now that golf courses have opened, part of New Hampshire's modified stay-at-home order to battle the coronavirus pandemic.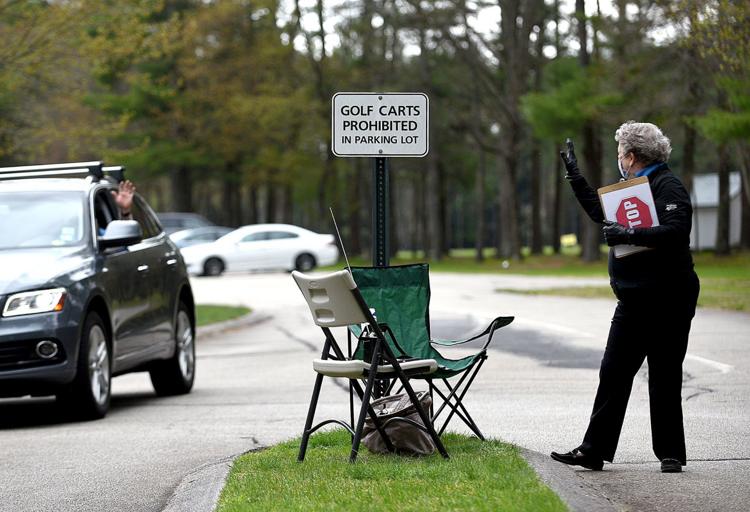 "What am I doing?" I wondered as I sat in the car, waiting. "Will this really be worth it?"
Soon, however, I was on the first tee, wielding my trusty driver and hitting a most underwhelming shot — low, short and left — down the first fairway.
So, too, was the good-natured banter that comes with spending four hours of the agony and ecstasy that is a round of golf. I was paired with Joe Cucchi and Fran Cedrone of Merrimack, retirees and childhood friends who grew up in Newton, Mass. I told them about the story I was writing, and asked if they minded.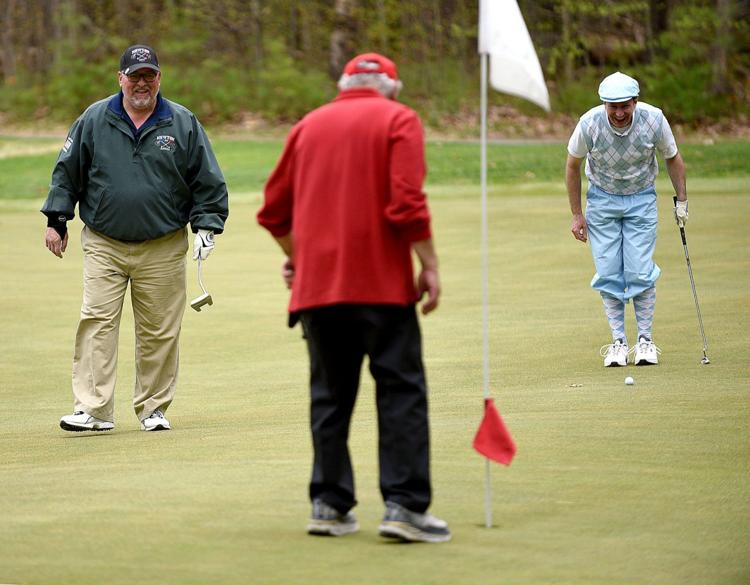 "You can write whatever you want," Joe told me.
"So you won't ask for a correction if I write about the hole-in-ones we all had?," I asked, with a bit of cheek.
"Ever made one?," he queried.
"No. Came close a couple of times," I responded.
"I've had two," was his reply.
Want to see a golfer's eyes light up? Ask him to describe his hole-in-one.
As so often happens on the golf course, we hit it off, having a lot of laughs, cheering each other's successful shots and lamenting the not-so-successful ones. We also lamented the black files who, after having the landscape to themselves for weeks, didn't at all seem to enjoy sharing the course with us. Fran especially had a rough go of things.
"They always find me," he said.
Once out on the course, we left coronavirus concerns behind. The only reminders that life is still not back to normal were that course staff members were all wearing face masks, players who were riding carts were going solo rather than in pairs and, to make sure we didn't touch the flagsticks, Styrofoam discs had been placed at the bottom of the sticks to prevent golf balls from descending into the cup.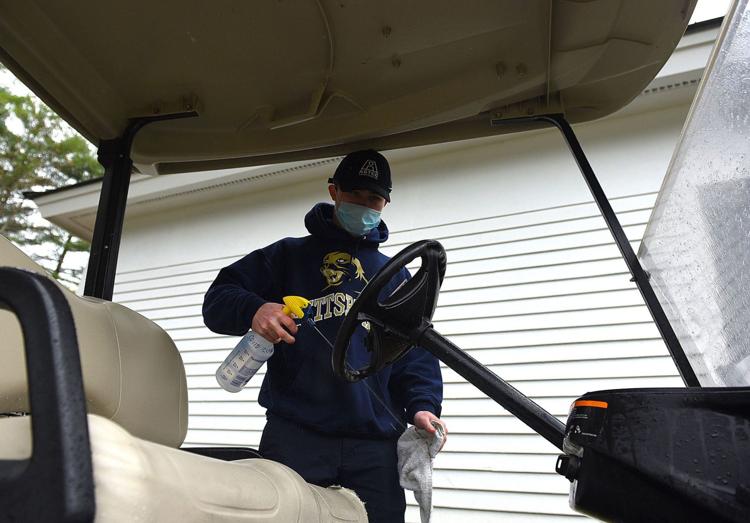 Back to normal, or something close to it, was the theme of the day.
"Perfect day, in spite of the clouds," said Dave Bouley of Merrimack, who was playing a round with three friends. "Good to be out with our buddies hanging out. It's what we do."
"It's nice finally getting out here," said Jeff Zall of Amherst, one of Bouley's playing partners. "It's the epitome of social distancing out here."
Social distancing, of course, is why we could be out there. It's not that hard to play a round of golf while keeping 6 feet of distance between yourself and everyone else.
"Plus we're outside. I think we're safe being outside," Cedrone told me.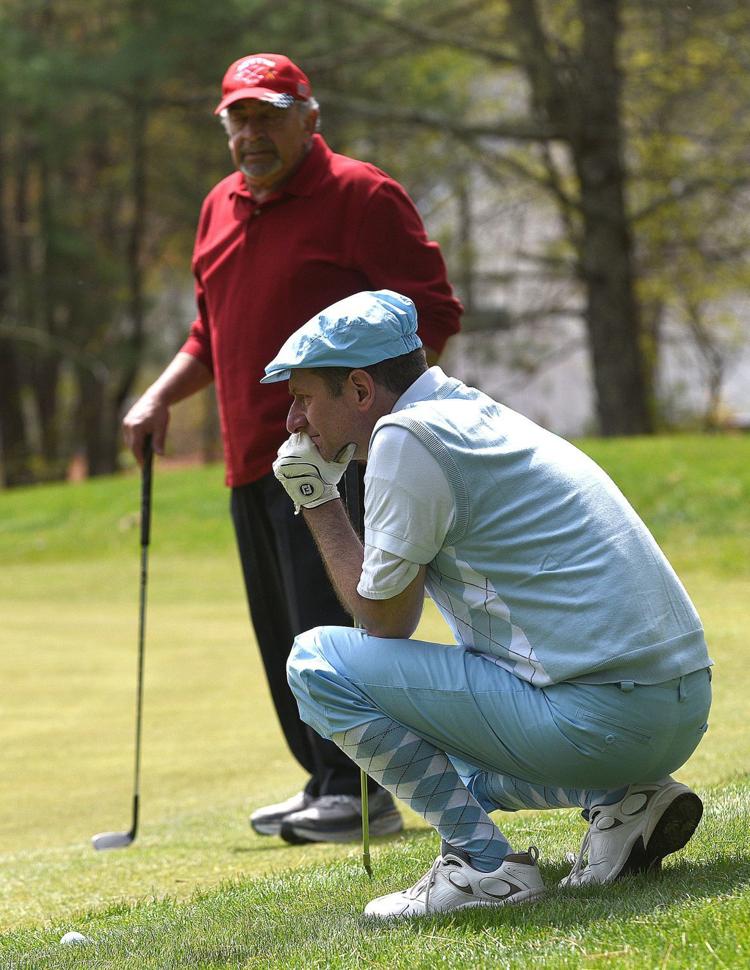 From Souhegan Woods' point of view, things went as smoothly as hoped, said John Wollen, the head pro at Souhegan Woods.
"The day is going great, with all the regulations," Wollen said. "We're doing it."
Wollen said the course did a brisk business Monday, dampened only by the threat of afternoon rain, which caused some players to cancel their reservations. Still, some golf was better than none.
"It's been a very boring month," Wollen said, without any activity on the course.
Boring is not a word that describes our day on the links. As I lined up a 35-foot putt for par on the 16th, Cucchi looked at me deadpan and said, "Matt, I don't want to scare you, but this putt is for everything."
With the weight of the world on my shoulders, I hit a pretty good putt, but left it 2 feet short.
"I've been dying to get out," Cucchi said. "I didn't hit it so well, but I had a lot of fun."
"It's been really good," Cedrone said, "and I actually hit the ball pretty well. I'm very happy." On the fourth hole, Cedrone's tee shot bounced off a tree and back into the fairway. Anyone who's ever played golf knows how to respond to that good fortune.
"Just the way I played it," he said. "You can quote me on that."
As for my round, I made four pars, didn't lose a single ball (with help from Joe and Fran, who helped me find a few wayward shots), and carded a 93, 21 over par. Not too shabby for my first round in two years.
More importantly, it was great that, for an afternoon, life felt a bit normal again.
You can quote me on that.