Being a high school coach is not all sunshine and rainbows these days. While the Sue Thomas saga at Bedford High shed light on the limited room for error and free reign coaches have, it's not anything coaches weren't aware of already.
Thomas said as much when trying to assess what led to her firing as Bedford girls' basketball coach.
"I blame myself for not evolving enough over the 40 years that I've coached," said Thomas, who has coached every level of basketball, including Division I college as an assistant at Niagara University and the University of Detroit Mercy. "I came up at a time when we could push female athletes to reach their potential. In the last five years or so, things have started reversing. It's now all about having 'fun' and less on competing."
Such comments by Thomas are striking, but by no means out of line. Tough coaching might not be gone or out of the question these days, but the style is not what coaches remember it as.
"It's definitely changed and there's no question about that," said Londonderry girls' basketball coach Nick Theos, who has 20 years of high school basketball coaching experience. "Watching it change, it's been noticeable and dramatic. Some parts have been made easier and others are a lot harder."
Where we are
The state of tough coaching is viewed differently on a coach-to-coach basis. Theos thinks he and other coaches tailor their approaches to the type of players rolling in and out of a program from year to year.
"The majority of coaches now are dealing with a handful of hardcore players while the rest are there because they like the sport," Theos said. "You have to almost weigh before each season whether you have a group that you're able to push or a group you have to pull back a bit because of a different temperament. They might not be out there trying to be the best they can be or to fight for a championship."
Pinkerton Academy girls' basketball coach Lani Buskey is one coach who still believes getting after a team works. The sixth-year Astros coach could be viewed as demanding by anyone watching in the stands, but looks can be deceiving.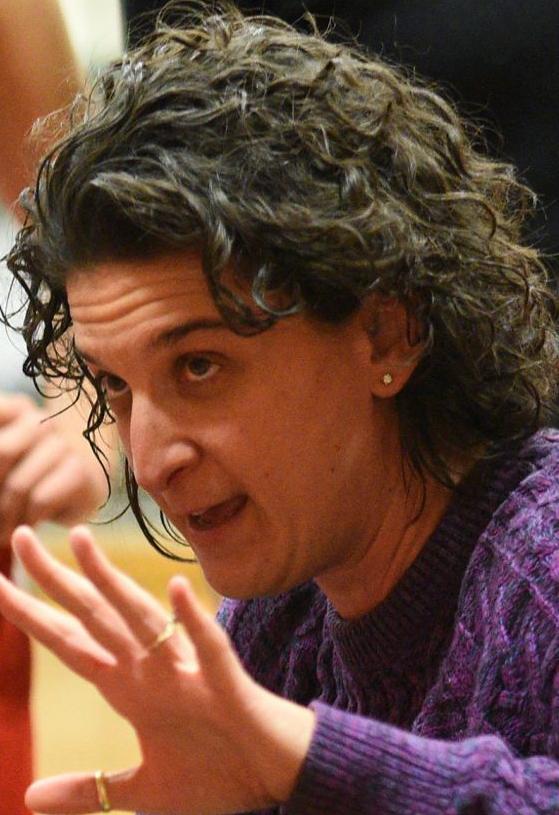 "I don't know if tough coaching is becoming obsolete as much as you just have to approach it in a different manner," Buskey said. "Old school tactics work for some, but they're not for all. If you think about toning your delivery, you can be tough on them and hold them accountable. The success comes when they buy into that."
Buskey added that tough coaching these days requires "incredibly clear" expectations and team culture, which she believes she has at Pinkerton.
"I can only speak for us here, but competition is fun and we make it that way," Buskey said. "It's fun to succeed. Obviously it's not so fun to lose, but there are lessons in that too that allow you to get better the next time and win. Sports and competition should be fun, but you should always want to be the best that you can be. Sometimes becoming great isn't always fun, though."
Portsmouth High's Tim Hopley has the unique challenge of coaching boys' and girls' sports for the Clippers. Hopley is known best for his baseball program at Portsmouth, but he's also a successful varsity girls' basketball coach and an assistant coach for Portsmouth football.
Hopley admitted the language and approach with his coaching changes from sport to sport, but clarity is always the focus.
"As long as you're being black and white and letting them know where I am coming from is a place of common interest, we're good," Hopley said. "It's about a player getting better so the team can get better, which means challenging them to be the best they can possibly be. That goes across the board for me with all my coaching."
Where we've been
The longtime coaches still kicking around the NHIAA remember a different way of being able to go about their business. There was no need to tiptoe or consider who you were talking to before being critical.
"It used to be that I could just say what was on my mind and not have to run it through other people on how it might be perceived," Theos said. "I was just able to go out there and coach."
Former NHIAA boys' hoops coach Mike Fitzpatrick was considered a hard-nosed coach by many of his peers, who envied Fitzpatrick's style because it produced success. Fitzpatrick was never shy about getting on players when they weren't meeting a standard, but he also dealt with players who yearned for that coaching style.
"You talk to kids about being pushed and driven a bit," Fitzpatrick said. "They needed to know they would need to work harder than they normally had to. I was fortunate to have athletes that were very receptive to all that. They wanted to be coached hard and go through a tough program. They learned a lot about themselves through it."
Merrimack boys' basketball coach Tim Goodridge believes he's toned down his intensity towards players over the last 10 years while still maintaining the principles of tough coaching.
"I'm tough on kids, but I love them too," Goodridge said. "But what are you going to do when they make a mistake? Tell them you love them and give them a trophy because they did something wrong?
"I'm going to be honest with you, I think they like the discipline. They respond to it. If you make them accountable and hold them up for what you're trying to do, I think they respect that."
Parent barriers
It's clear that tough coaching comes with limitations these days. Arguably the most troubling of those limiting factors are some parents who take an overprotective or excessive interest in the life of their child or children.
"Not even year to year, but maybe even day to day now, parents are looking to protect their kids," Hopley said. "I understand they're trusting me with their most prized asset. There will be disagreements as far as how we go about things. But at some point, I hope they'll trust me to coach their kids in a way that will help make them better. Right now, they have some different ideas."
The topic of a parent's role in a child's athletic endeavors is one that has been discussed and debated for years. Now more than ever, though, some parents feel compelled to come down from the stands during games to pull their child aside when the child is unhappy with a coach's decision or constructive criticism. Those parents are not shy about letting the coach know about their displeasure either.
"They're more vocal than they've been in the past," Theos said. "A parent used to just avoid me if there was an issue. Now it's like they feel like they need to come up and tell you how they feel about you and a situation. It's something that's always been there, and it isn't every parent, but now some just seem to feel more empowered."
The idea that parents will stop thinking their kid deserves better in every tough situation isn't going to change. What also won't change is a coach's stance on team before individuals.
"For every parent that says their kid played in tournaments in Florida, Georgia and everywhere else for thousands of dollars, I say that's fine," Hopley said. "But you're not paying me anything and I have no obligation to tell you exactly what you want to hear. I'm here for what's in the best interest of this program and your child as it relates to them as my player, and it goes in that order. That's not something parents want to hear these days."
What's next?
Today's tough coaching is as close as anyone will ever get to the way it used to be. The differing values of coaches, kids, parents and society make it impossible to find common ground on accepting the tough approach.
The version of tough coaching seen now will go on for as long as a school administration backs a coach or until players and parents cry foul, whether it truly is or not. The only expectation coaches have is that they'll need to adapt to stay relevant because things will get worse before they get better.
"I don't see it (tough coaching) happening, judging by where our society is," said Theos. "Coaching is no different from anything else in life now where we've seen this oversensitivity to a lot of things. … I don't see that shift back to the way it was. Coaches are just going to have to decide if it's something they can deal with for the love of a sport or if it's just become too much. Each coach will have to come to grips with it because this is where we are going to be."