JIM SCHUBERT can't recall Ryan Day expressing an interest in a coaching career. At least not while Day was playing quarterback for Schubert at Manchester Central.
Schubert, who served as Central's football coach for 16 seasons, did see qualities in Day that many successful football coaches possess, however. Among them was an unquenchable thirst to win. And we're not just talking about winning on the football field, either. It could be pickup basketball — Day was a guard for the Little Green — or a card game. Any competition, really. If Day was participating, he wasn't there to finish second.
"Fierce competitor," Schubert said. "I mean a fierce competitor. He hated to lose."
Day, who is in his second season as Ohio State's head football coach, was Central's starting quarterback from 1994 to 1996, and led the Little Green to the Division I state championship as a junior in 1995. It was Central's first football championship since it shared the 1970 Division I championship with Keene.
Although Central failed to repeat as the Division I champion in 1996, Day was named New Hampshire's Gatorade Player of the Year that season, his senior year. Central was ahead of the curve in terms of a passing offense at the high school level back then, and when Day graduated from Central he owned the state record for career passing yards (4,099) and career passing touchdowns (57). He then moved on to play quarterback at the University of New Hampshire.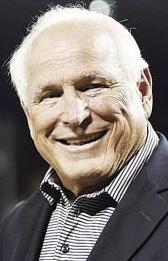 "He didn't have the strongest arm in the world, but I'll tell you what, he put the ball right where it had to be put," Schubert said. "He could handle all the different passes, as compared to somebody who had a big, strong arm and threw the ball through people.
"You could see No. 1 he was a great leader," Schubert continued. "He came into the huddle and the kids would look up to him and he would lead those kids in that huddle. He had great leadership ability.
"Secondly, he understood the offense. In high school you get every size and ability to play. Some kids go play to play, but he was different. He knew the first play, but I think he also knew what we were trying to do on the third or fourth play. What we were trying to set up. He had that unique ability to look ahead.
"The last thing about him, which I thought was awesome, he was going to do everything in his power to win, and he would get very frustrated when he didn't win. He would push himself in practice and make the other kids push themselves to have the same type of attitude. He was a complete quarterback when he played for us."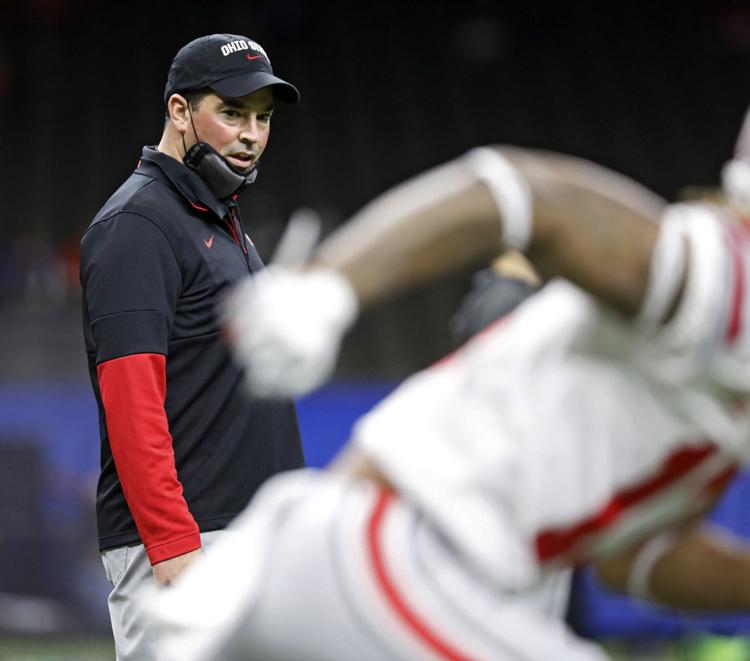 Many would say Day will face the ultimate coaching test at the college level when he leads Ohio State against Nick Saban and Alabama in Monday's national championship game. Saban will be seeking his seventh national title as a head coach, and his sixth since he's been at Alabama.
The only other time Day coached against Saban was in 2005, when Day was a graduate assistant under Urban Meyer at Florida. Alabama won that matchup 31-3.
"Well, I don't know Ryan well," Saban said during a conference call with the media Monday. "I've met him before. I think he's an outstanding coach. I think they do a fantastic job with their team, the way their team competes, the way their team plays, the discipline, the togetherness that they have, the way they execute.
"And offensively he does a good job of trying to manage and control the tempo of the game on offense. And they do a really good job of executing, which is all about coaching your players to know what to do, how to do it, and why it's important to do it that way, and they do it extremely well.
"They present lots of problems with the system and the scheme that they run, but they do a good job of executing it, which is really probably the most important thing you like to see as a coach. And Ryan has certainly done that there at Ohio State, really with his entire team, but I know he's probably a little bit more involved with the offense, and they do an outstanding job."
Day: "Nothing but the utmost respect for Coach Saban and his staff. Anytime you get to this level, you know you've got to be on your game. You're going against the best in the world, and certainly Alabama is. Coach Saban's career speaks for itself. So yeah, watched them win a lot of national championships, so again, nothing but the utmost respect.
"When you get to this level, you know it's going to be hard no matter how you shake it. You've got to be on top of your game and you've got to do a great job getting the guys prepared, playing at a high level, and that's what we're going to focus on."
Day is one of four Division I football coaches who played high school football in Manchester, joining Dan Mullen (Florida/Trinity), Chip Kelly (UCLA/Central) and Tony Trisciani (Elon/Memorial). His first season as Ohio State's head coach ended with a loss to Clemson in the national semifinals (Fiesta Bowl). Some of the sting from that loss was washed away when Ohio State beat Clemson in last weekend's Sugar Bowl. That victory set up the Ohio State-Alabama matchup with the national title at stake.
"Well, the goal was never just to beat Clemson," Day said. "The goal was to win the national championship. … While it was an emotional win, that wasn't the goal. The goal was to win this one. And so I'd be disappointed if we didn't play well in this game.
"This is everything on the line, everything we wanted, and so now all the focus goes on to Alabama. We've just got to prepare. The most prepared team is going to win the game, and we have to prepare like we did the week before. The good news is I think we have a little confidence going into the game that we've shown what we can do, and now we've got to go do it again."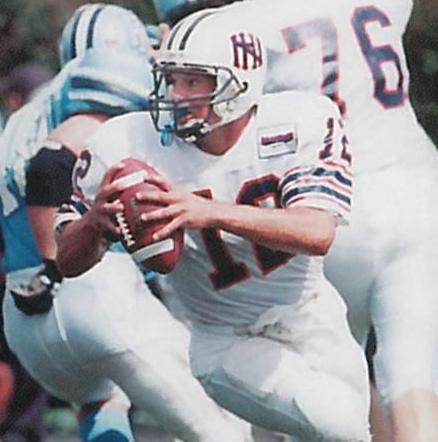 Bill Bowes was UNH's head coach when Day arrived in Durham, but current UNH coach Sean McDonnell replaced Bowes after Day's freshman season. McDonnell named Day the team's starting quarterback when Day was a sophomore — McDonell's first season as head coach — and the move paid immediate dividends.
"He won the opener for me, I know that," McDonnell said from his office earlier this week. "I'm looking right at the ball. First victory, 35-14 (over Rhode Island). Threw three touchdown passes. Made me look a little bit smarter than I am, I'll tell you that."
Day set nine school records during his three seasons as UNH's starting QB. By his senior year, the coaching bug had started to bite.
"Came into my office and asked what I thought (about a career in coaching)," McDonnell said. "It wasn't too hard of a decision. I thought the kid was a coach while he was playing. He was really smart. Very analytical mind. As a player he understood concepts. He understood schemes. ...
"He was asking questions all the time about what was going on. Then we got him in here to work with our tight ends. He was very gifted at convincing kids that they could be better or he could make them better."
After beginning his coaching career as an assistant at UNH, Day's coaching career included stops at Boston College (three times), Florida and Temple. He was also an assistant coach in the NFL with Philadelphia and San Francisco when Kelly, his position coach at UNH, was the head coach of the Eagles and 49ers.
"Look at the trail that he's blazed," McDonnell said. "He has put himself in such a good position with the path that he chose because of the people he was with. Whether it was starting here with us, and then getting with Urban and then Steve Addazio at BC, and then going with Chip and the guys in Philly and San Francisco, and then back with Urban. He's been on a very good path with very good people in my mind, and he always, always, got better with each step that he took."
McDonnell also echoed Shubert's comments about Day's leadership skills.
"The other thing that makes him so great is his competitive nature," McDonnell said. "You saw that competitiveness in him from high school, through his college career and into coaching. He's something else. He has a fierce determination to be the best. He's always working at that goal."
That work will continue Monday night.
| | | |
| --- | --- | --- |
| Year(s) | Position | School/Team |
| 2019-pres. | Head Coach | Ohio State |
| 2018 | Offensive Coordinator/Quarterbacks | Ohio State |
| 2017 | Co-Offensive Coordinator/Quarterbacks | Ohio State |
| 2016 | Quarterbacks | San Francisco 49ers |
| 2015 | Quarterbacks | Philadelphia Eagles |
| 2013-14 | Offensive Coordinator/Quarterbacks | Boston College |
| 2012 | Offensive Coordinator/Wide Receivers | Temple |
| 2007-11 | Wide Receivers | Boston College |
| 2006 | Wide Receivers | Temple |
| 2005 | Graduate Assistant | Florida |
| 2003-04 | Graduate Assistant | Boston College |
| 2002 | Tight Ends | New Hampshire |