MANCHESTER - Catherine-Ann Day's family has kept the legacy of her cousin killed at Pearl Harbor alive for decades through the Union Leader Santa Fund for the Salvation Army.
While she never met her cousin, Seaman First Class Joseph S. Rozmus, who died aboard the USS Arizona during the Japanese attack on Pearl Harbor 78 years ago today, she makes a donation to the Santa Fund every year in Rozmus' memory on behalf of the family.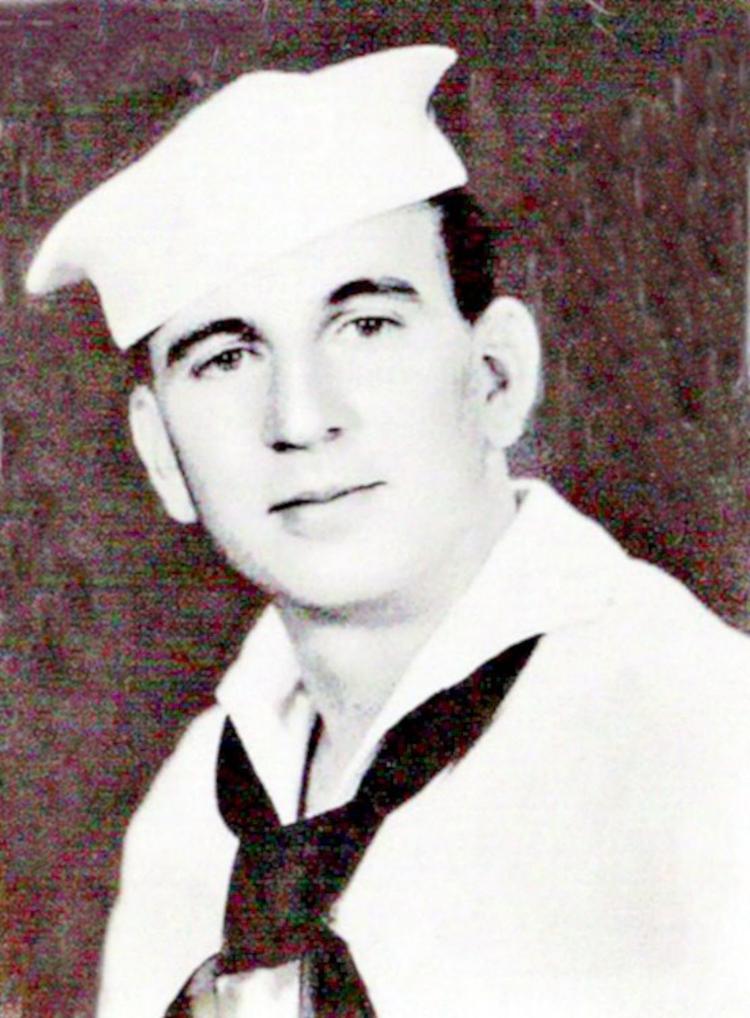 The listing, "In memory of Joseph S. Rozmus, who died on the USS Arizona on December 7, 1941" has become a staple every year. This year's donation was published Friday.
Why does the family give to the Santa Fund every year?
"To maintain his memory and for the family and for the children and family the Santa Fund helps," Day said. "It is a good cause, a good time of year to do it."
Todaymarks the 78th anniversary of the surprise attack on Pearl Harbor by the Empire of Japan that led to America's entry into World War II. President Franklin D. Roosevelt famously called it, "a date which will live in infamy."
The New Hampshire Veterans Home will hold a remembrance ceremony from 11 to 11:45 a.m. Saturday at the Tilton Town Hall auditorium, 139 Winter St. in Tilton.
Rozmus was born in Manchester in 1919, the son of Polish immigrants, and lived on the East Side.
After graduating high school, he worked as a gas station attendant for Queen City Gas & Oil Co., located on the corner of Maple and Valley streets, before joining the Navy in October 1940.
He was promoted to Seaman First Class and reported for duty aboard the Arizona in December 1940.
Rozmus is among more than 900 men whose bodies remain entombed in the hulk of the Arizona on the bottom of Pearl Harbor.
Remembered by a friend
Another donor note has become a Santa Fund staple around Dec. 7: "In loving memory of Fred 'Red' Johnson and the friend he never forgot, Joseph N. "Puna" Rozmus, U.S.N., U.S.S. Arizona, December 7, 1941."
Johnson donated to the Santa Fund in memory of Rozmus for decades before he passed away in 1987. His kids, Steve, Wayne and Catherine, took over the tradition.
"He was doing it as far back as I can remember," said Steve Johnson of Manchester, who is now 61.
"Joseph was his best friend since childhood," he said.
In the days following the Pearl Harbor attack, Steve said, his father received a Christmas card that Rozmus had mailed from Hawaii.
Catherine (Johnson) Olmstead, who also lives in Manchester, said her father donated whatever he could each year.
"We all just took turns from year to year," she said. "We never missed a year."
Day, 76, who has lived in Manchester her entire life, was born a year after Rozmus was killed, but the family kept his legacy alive through the years.
"He was a basketball star at Central when he went to school," she said.
Other members of Day's family served in World War II and Vietnam.
"There is a tradition in the family of service," said Day. This year's $100 donation also comes from John P. Day and Gale and Paul Dandurand.
Day plans to keep the tradition alive.
"The first time I noticed the Santa Fund, it occurred to me this would be a good thing to do in his honor," she said.