This series of four symposiums includes in-depth discussions of critical issues  New Hampshire residents, companies and organizations face. Each event will bring together experts and key players for an open discussion of problems and solutions.
Upcoming Events                                                                         Past Events
September 17, 2019 – Rising Costs of Health Care                         March 7, 2019 – Women in Engineering
November – New Hampshire's Female Innovators                        April 11, 2019 - What's Working. 
---
Rising Costs of Health Care 
Insights from inside New Hampshire's health care industry
September 17, 2019 
8:00 A.M. - 10:00 A.M.
The rising costs of health care are affecting granite state businesses and residents alike. Innovative solutions are a necessity. The panelists are all working on innovative solutions to this challenge. Their insight about how they came to make these decisions and what they foresee for the future will be discussed.
Moderator:
Mike Cote, Business Editor, New Hampshire Union Leader
Panelists:
Greg Baxter, M.D. President, Elliot Health System
Joanne M. Conroy, MD, CEO and President Dartmouth-Hitchcock Health and Dartmouth-Hitchcock
Alex Walker, Jr.,  Executive Vice President  & COO, Catholic Medical Center
Adam Scott, Senior Vice President, Health Care Services, Tufts Health Plan
Nick Vailas, CEO, BASC and Patriot Health Partners
---
SPONSORED BY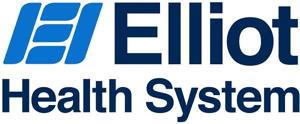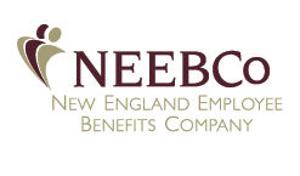 ---
What's Working
Workforce solutions & strategies from 40 Under Forty recipients
Thank you to those who attended!
Past and recent 40 Under Forty honorees who are leaders in their industries will discuss how the workforce challenges in New Hampshire influence their business decisions and what they are doing to keep moving forward and be the best employers in their fields.
You will come away from this event with realistic solutions to implement in your own company. There will be plenty of time for questions and answers and for you to participate in the discussion. Topics include:
Employee benefits
Student loan debt
Affordable housing
Recovery-friendly workplaces
Nonprofit challenges and opportunities
Current legislation overview
How to look within your own organization to decide what benefits you should offer
The importance of communication within an organization
Attend this symposium to get their perspective into these issues and network with people from around the state.  View the panelists and program details here. 
---
Women in Engineering Symposium
Thank you to all who attended!
Join us as our esteemed panel discusses confidence, balance and stereotypes in the workplace. The panelists have a range of experience from 2 years in the engineering industry to 20+ years and through their various perspectives we will look at these areas from each point of view. The panel will share their personal experiences of how they are able to find balance, lead with confidence and encourage the younger generation to pursue a career in engineering.
Top 5 takeaways:
Advocating for yourself and the next generation
How to use negative experiences to grow personally and professionally
Learn how to do a self-assessment to determine for yourself what work/life balance means
Wage pay gap – what are the implications and what can we do about it
Perspective influences all of your decisions.  Learn how to recognize it and make changes when needed
Email events@unionleader.com for more information