LAST MONTH, Raymond J. Donovan died.
He held a cabinet post under former president Ronald Reagan, but he resigned after being charged with fraud and theft. He is best known for his remark after a New York City jury cleared him of fraud charges. "Which office do I go to to get my reputation back?"
Tyler J.P. Jones is asking the same question.
In February, Manchester police arrested Jones, who is 25 years old. The charges were criminal threatening, and since they involved a gun, each carried a prison sentence of 10 to 20 years.
Police issued a news release trumpeting his arrest, accompanied by his mug shot. It showed a bearded Black man, his dreadlocks encircling his head like flames. Jones was likely armed, police said at the time, necessitating a perimeter around his North End apartment and a "felony traffic stop" to arrest him.
A domino chain of consequences followed.
Jones was jailed for about 48 hours, half of that time because of a paperwork glitch. He lost his apartment at Colonial Village.
Police impounded his car for two months. He had been in line for a job as a security guard, which fell through.
But then last month, Hillsborough County prosecutors dropped the charges against Jones.
Despite all the fanfare about Jones' arrest in February, neither cops nor prosecutors put out a statement letting everyone know he was in the clear. Last week, I Googled "Tyler Jones NH," and two of the first three hits are news stories about his arrest.
That's the way the system works: publicity about your arrest; silence about your innocence. Do cops or prosecutors have an obligation to change that? If they can make an announcement about an arrest, surely they can do so about innocence. Each says that is the other's job.
Manchester police Lt. Matthew Barter, chief of staff to Chief Allen Aldenberg, said he did not know that charges had been dropped until he received my email.
"We let the County Attorney's Office deal with press matters based on their decisions," he wrote in an email.
Police are happy to comment on the outcome of cases, but they issue far too many press releases to update them, he said.
Meanwhile, the office of County Attorney John Coughlin said the office issues few press releases and notifies the press only of "significant events that affect the entire community," according to an email from Coughlin's first assistant in the Manchester office, Shawn Sweeney.
He said the public can always find out about cases by checking court files.
Jones has his own interpretation: "That just goes to show the amount of effort they will put in to smear your name and protect who they deem needs to be protected."
I only knew the outcome because Jones contacted me. Now, he can give his side of the story.
Basically, the whole thing was a dispute between neighbors, Jones said. Two weeks before the high-profile arrest, Jones got into a scuffle with his next-door neighbor, Amin Ahmed, over laundry, according to a police report.
Although punches were thrown, neither side wanted to press charges.
Then on Feb. 17, Ahmed and Rhama Mohamed told cops that Jones carried a rifle through the hallway in a low ready position and complained about their unruly children. A police affidavit makes no mention of Jones making any verbal threat.
But the couple were scared. They ran to the office at Colonial Village and called the cops. Jones said he never carried the gun — an AR pistol with an extended stock — in the hallway; it was propped against his doorframe.
Unaware that police had massed outside, Jones got into his car hours after speaking to Ahmed and drove off.
Cruisers pulled over his car. Through bullhorns, police ordered him slowly out of the car and made him lie facedown on the roadway. Police trained rifles with laser scopes on him, he said. They put their knees to his back and cuffed him.
Were he White, Jones believes, police would have handled the matter differently, probably by knocking on his apartment door and trying to figure out what was going on.
A racist system? Definitely, Jones said, noting that though New Hampshire is about 1½% Black, nearly everyone he met at Valley Street jail was Black.
"I don't have the time or the energy to show people you shouldn't be racist. Just don't involve me in your racism," he said.
Barter emailed me at length about the arrest. He said race played no role in the situation.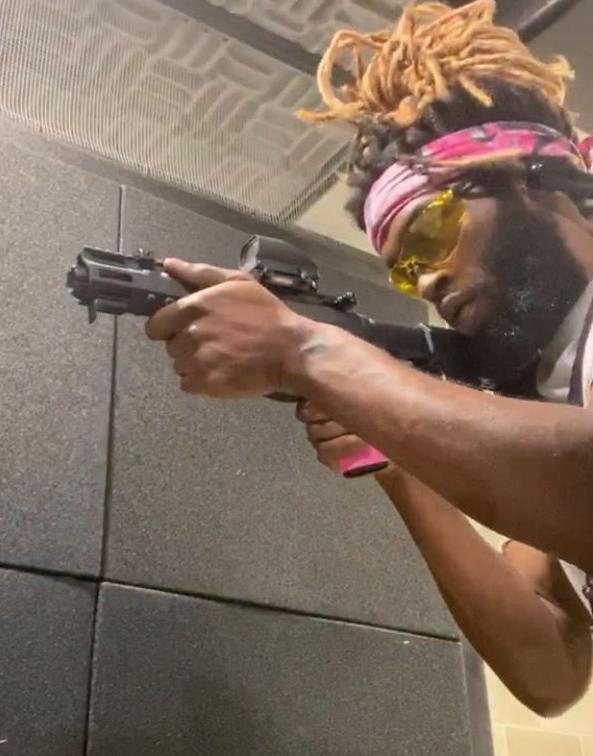 The incident had numerous red flags: kids, the escalation of an earlier dispute, a threatening note, a rifle. And the density of an apartment complex created unique challenges in arresting an armed suspect.
Police determined a traffic stop was the safest way to take Jones into custody. Officers had their weapons drawn because the initial report was that Jones was armed.
"When officers rush up on an armed individual, that is when bad things happen," Barter wrote. "Time and distance allows for calm and deliberate actions to be taken to safely detain the individual."
So why didn't the trial go forward? Sweeney hinted that Ahmed and Mohamed were uncooperative. He disputed my belief that when a prosecutor drops charges, a defendant is innocent.
"There is a world of difference between 'innocent' and 'not convicted.' It would be misleading to use the two interchangeably. Innocence is only one of many reasons that a person might not be convicted," he wrote in an email.
(I posted online the email exchanges that I had with both Barter and Sweeney.)
Jones now lives in Boston, and we spoke on the phone for about an hour. He drilled down into details to answer each of my questions.
He swore once and quickly apologized.
As a hip-hop artist, he goes by the name Lil Drank. His YouTube channel features videos set to his techno-heavy brand of hip hop. One is filmed in Manchester.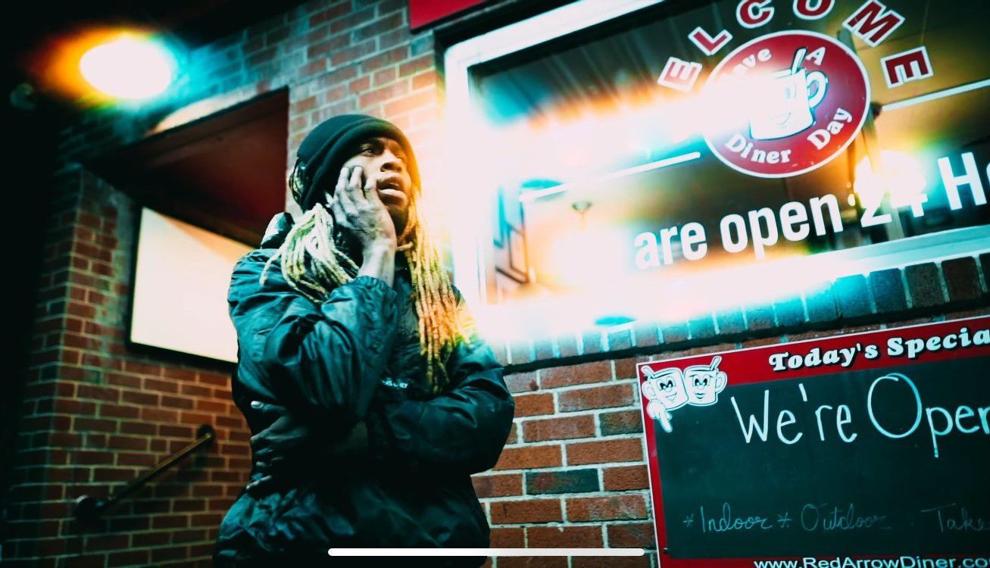 His record is nearly clean. He said he's been arrested once before, for kicking a fence out of anger at a train station in Connecticut. The Manchester arrest is his only record in New Hampshire.
He grew up with BB guns and started buying the real thing and target-shooting after moving to New Hampshire last summer, he said.
Prosecutors dropped the charges on the condition that Jones promise to stay out of trouble for three years. If he moves back to New Hampshire, he must obtain a concealed-carry permit, even though he lives in a state where open-carry is the law.
He lost his most recent job — a telehealth customer service agent — after he asked his bosses for a day off to attend the court hearing at which his case was finalized, he said.
"The saddest thing in the world is I would love to move back (to Manchester)," he said, "but that was a horrible experience, and I don't feel safe."