ALL OF US KNOW people in recovery, and I can confidently say that they are some of the bravest, strongest people in Manchester.
One has to endure a lot to go chemical free. You gotta turn your back on destructive routines and friendships.
And socializing — especially in the beginning — involves sitting with others on folding chairs, drinking coffee as stories unfold about damaged lives and their restoration.
But nothing says sobriety shouldn't be fun.
So once a month, the meeting space at Hope for New Hampshire Recovery transforms itself into Addicted to Talent. Participants may measure their sobriety in years or days, but for a night at least, they detour from the road to recovery and sample the road to stardom.
They sing and rap. One juggles. They strum guitar strings and tickle the keyboards. They recite poetry and get a laugh or two.
"This is somewhere safe to go, somewhere to play music, have fun without drugs or alcohol," said Karl, one of the hosts for the most recent show. Both his parents and grade-school-aged children were on hand for the February show.
When necessary, he effortlessly dons an electric guitar and starts playing. He accompanied singers when asked.  He picked out "Dueling Banjos'' while Rockin' Ron kept three juggler's balls aloft.
Addicted to Talent started about eight months ago. Like everyone else, Hope was emerging from the COVID-19 shutdowns, and volunteers approached Executive Director Keith Shields about resuming a talent show, which had been a regular part of Hope activities pre-pandemic.
Go right ahead, Howard told Brekke Best, as she recounted.
"Someone had to get it going," she said. Shows, the third Sunday of the month, started in June.
There is a bar in the back of the room where performers and the crowd can grab a soda or bottled water as well as food, all for free.
The show raises money through raffles, and donations from area businesses were strong enough that Addicted to Talent is now a nonprofit with a tax ID number.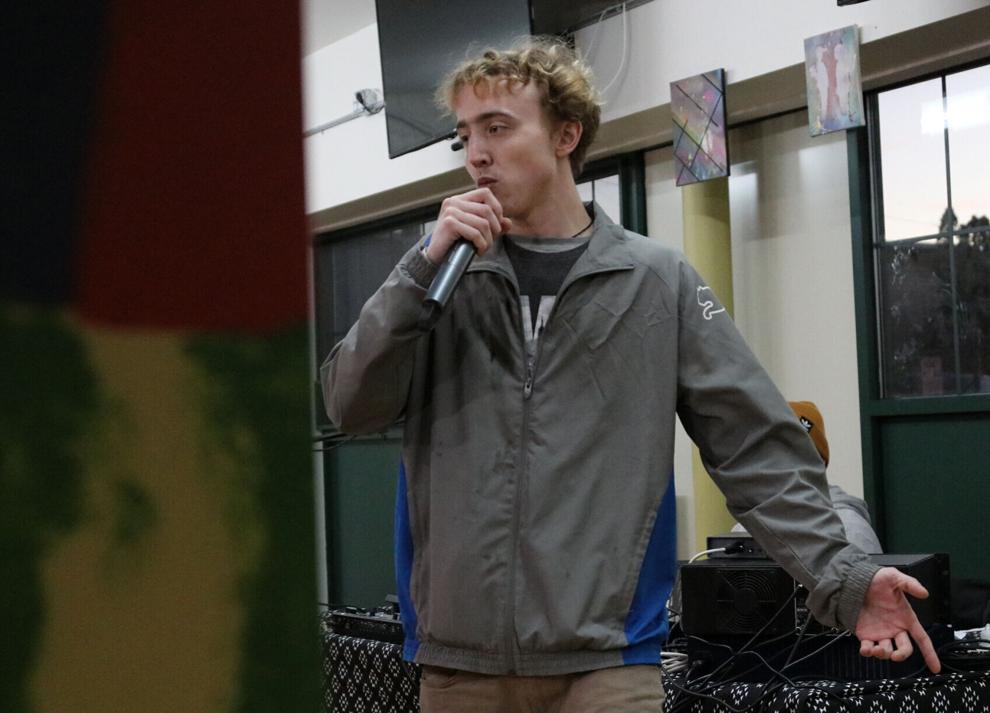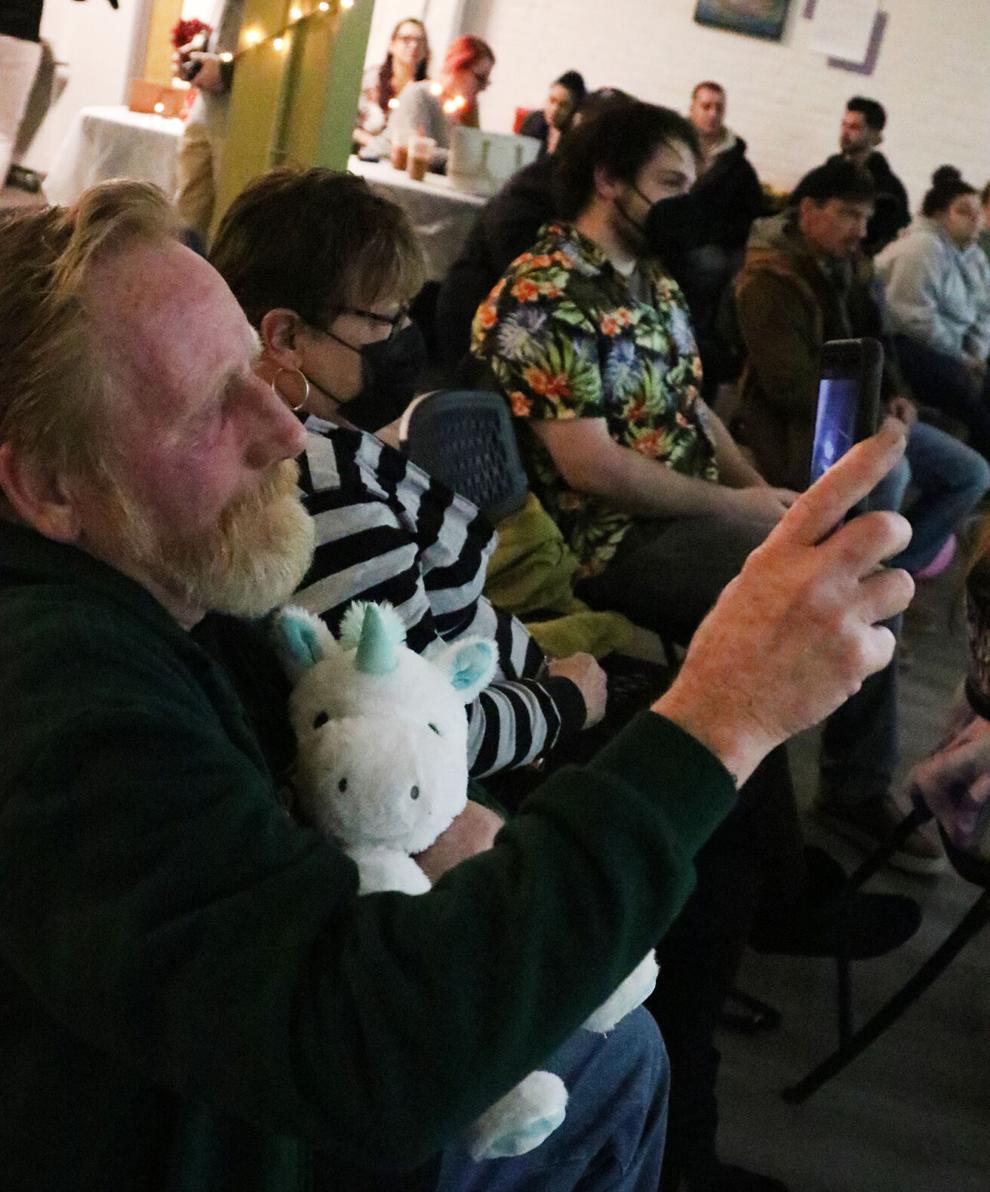 Two Sundays ago, Claremont resident Timethy Athorne showed up and rapped a couple of tracks. He produces his own beat, which played as he rapped into the microphone. He's performed at bars in southern Vermont, but this was his first time in Manchester.
Addicted to heroin and hallucinogens, he said he's been sober for about a week.
"My mind is clear. My wings are spread. I'm in flight," he rapped. A commentary on his sobriety, I assumed? Not really; it's about the first time he performed, he said.
Athorne, who is living in Manchester as part of a treatment program, said he heard about the talent show at a meeting.
"This helps me get out of my shell, feel more comfortable, less like I'm in a hospital," he said.
His performance was in the early evening. He pranced in front of west-facing windows, where the salmon-and-purple hues of the setting sun silhouetted telephone poles and the Uncanoonuc Mountains.
Others sang, and the preference was clearly for 90s music, Red Hot Chili Peppers' "Californication," Radiohead's "Creep" and Gnarls Barkley's "Crazy."
A T-shirted man with red hair growls out a karaoke number while swiveling his midsection, which was held steady by a silver studded belt. A woman in a print dress sets a cat-sized electronic keyboard on her lap and unleashes her offering to Karl's guitar accompaniment.
A young man attacks the strings of his acoustic guitar while belting out lyrics, his voice and the strings competing for tops in the decibel scale.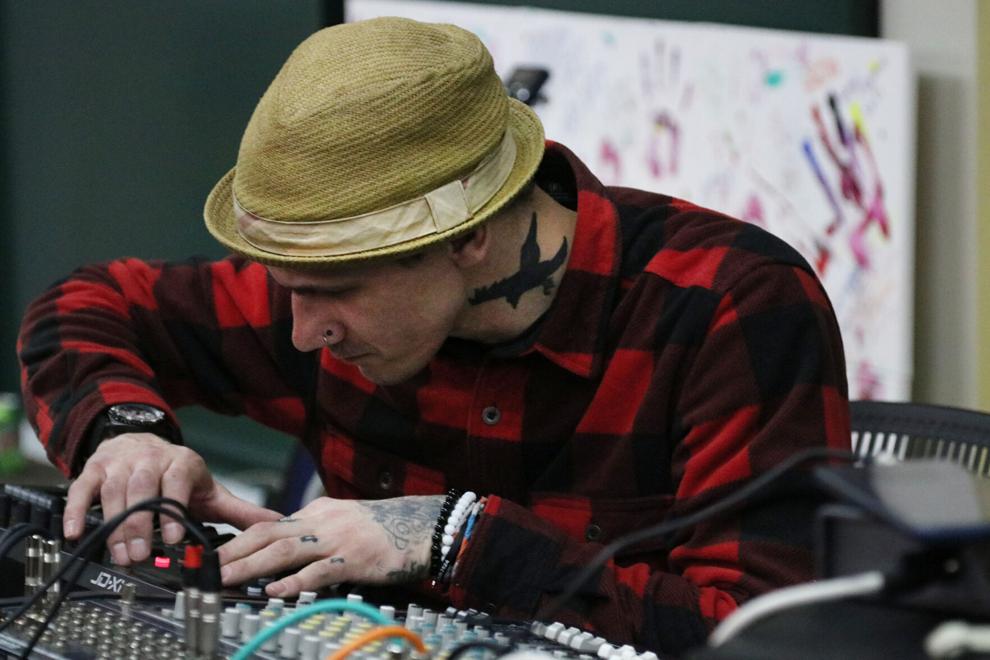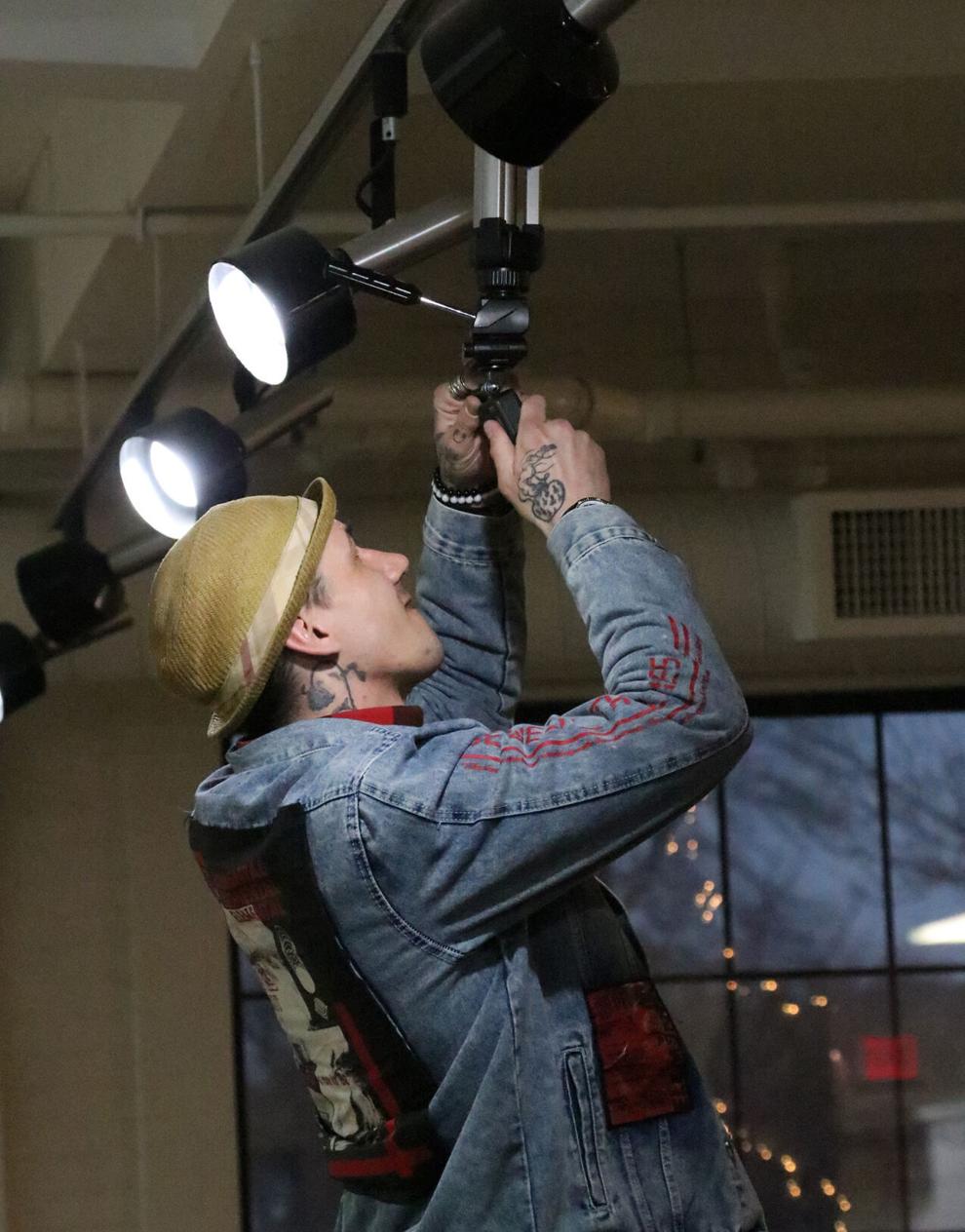 Chris Francis, another one of the organizers, grabs video with a camera attached to a selfie stick.
Efforts such as Addicted to Treatment contrast with the fear and loneliness that is inherent to addiction, he said.
"The opposite of addiction is connection," said Francis, who is in recovery from opioids and methamphetamine and works in outreach for the homeless. Next up, he said, is an arts center.
Audience members come and go and speak to one other during acts; there's no spell-binding performance that shuts everyone up.
But this is no Gong Show either. Everyone gets a respectful level of applause. The well-known get hoots and shouts of encouragement.
Melissa Vandemark, who is 22, came just for the performance. If she didn't come, the recovery coach would be at home chilling out, she said.
The talent show, she said, brings love into people's lives.
"Sometimes, it feels like we can't have fun because we're not using anymore," Vandemark said.
"This brings people together. That's the whole point of it."