When 2020 goes into the history books, the word "mass" will probably be used a lot. Mass infection and illness. Mass joblessness. And for one Manchester neighborhood, mass anxiety over home loss.
The neighborhood stands at the eastern end of Kennard Road in the northeast corner of the city. Tall pines, once the standout feature for the complex, are being replaced with seeded lawns.
Vinyl siding is replacing naturally colored cedar shingles.
And monthly rents have gone up a couple of hundred dollars with no guarantee they won't rise further.
"I'm awake all night. I don't know when they'll tell me to get out. I don't have anywhere to go," said Ronald Perkins, who has lived in a one-bedroom apartment there for almost 18 years.
Perkins was profiled last November in a New Hampshire Sunday News article. The Vietnam vet was a survivor on a destroyer that was sheared in half during a 1969 training exercise that killed 74 sailors.
Now 77, he lives on $1,700 a month in Social Security and a few hundred dollars a week that he earns as a clerk in a nearby hardware store. Two months ago, his rent jumped $235 — from $750 to $985 — and the new owners of the apartment complex — Brady Sullivan Properties — announced leases would run month-to-month.
Exterior renovations have started, and interior makeovers are planned. Apartments will need to be emptied when that happens, and once those renovations are complete, rents likely will go higher, Perkins and his neighbors fear.
In similar versions, this story has been unfolding for years in Manchester and southern New Hampshire. Recession, unemployment, pandemic be damned, rents keep rising.
And household budgets and family plans get torn apart, like old siding off an old house.
"If it wasn't us, it would be someone else," said Arthur Sullivan.
Brady Sullivan purchased the properties earlier this year at an average cost of $120,000 a unit, he said. Maintenance on the properties had been put off for years.
Sure, the trees looked nice, but they allowed mold to grow on the exteriors. Windows were single pane. The appliances were old. Rents were inconsistent.
"It's old, and it's tired. It was in tough shape," he said.
The company can't afford the acquisition costs and the necessary work with the existing rents, he said.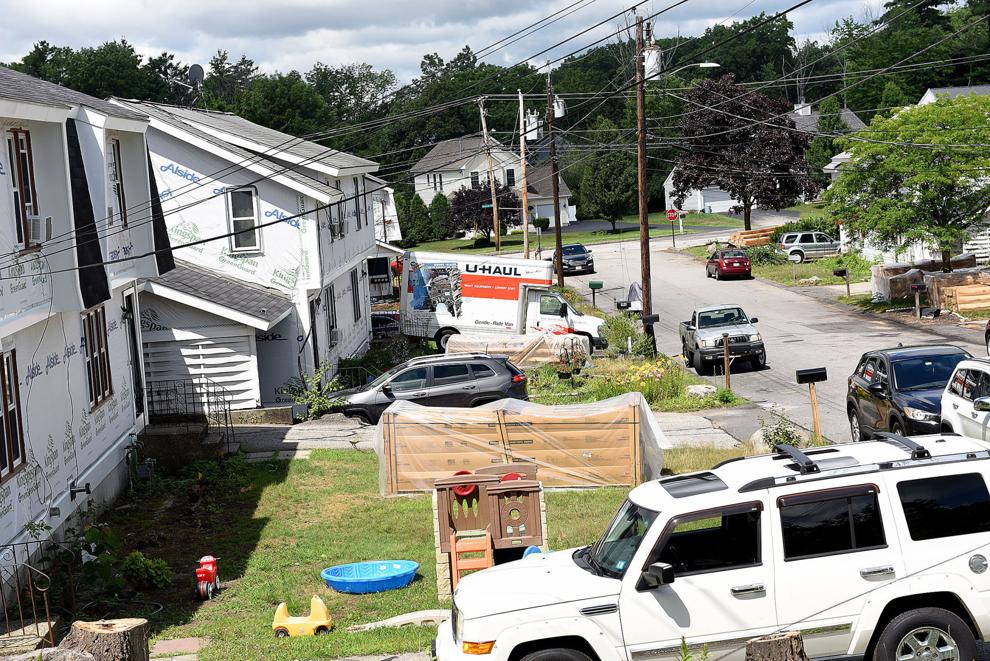 Sullivan asked me to give his cell phone number to Perkins, and he said he would speak to anyone who wants to discuss their situation. No one has been evicted, and tenants can break their lease at any time, he said.
"I'll try to help anyone I can," he said. "We're not bad people."
I thought about Perkins and his neighbors last week when I listened to city officials talk about homelessness. National experts have predicted a 40% increase in homelessness.
It's easy to blame homelessness on the homeless, reasoning they created their own problems. But Bill Rider, president of Greater Manchester Mental Health Center, looks at it the other way around.
People lose a job, a family collapses, and survivors end up on the street. Then the drug use or mental illness sets in, which ensures a long-term lease for homelessness.
Probably a lot of today's homeless people came from places like outer Kennard Road. The 23 buildings are a hodgepodge of side-by-side duplexes, three-story garden-style apartment buildings and long, split-level buildings with balconies.
They were built in the late 1960s and early 1970s. For 50 years, John Vratsenes — a Greek who emigrated to New Hampshire as a teenager — owned and managed the complex. He died in 2017. His obituary said he played soccer, owned the apartments and collected rare birds.
"John was the kind of guy, he never got every cent out of your pocket that he could. He worked with you," Perkins said.
April Piotrowski, a recently divorced mother of two, said she has two months left on the lease for her three-bedroom duplex. Then the rent will jump $225, to $1,775. The property manager calls the hike a fee for a short-term rental, Piotrowski said.
The property manager leaves the notices in rolled-up paper messages stuffed beside her door knob, she said.
A freelance photographer, she wants to buy a home, but her $225,000 mortgage pre-approval is too low for much of the housing in the area. Her children were devastated when the trees came down.
"They want to make this a cookie-cutter neighborhood specifically tailored to people with more income," said Jon Havener, who delivers pizzas and lives with a girlfriend; she works at Hannaford. Their rent has gone up $250.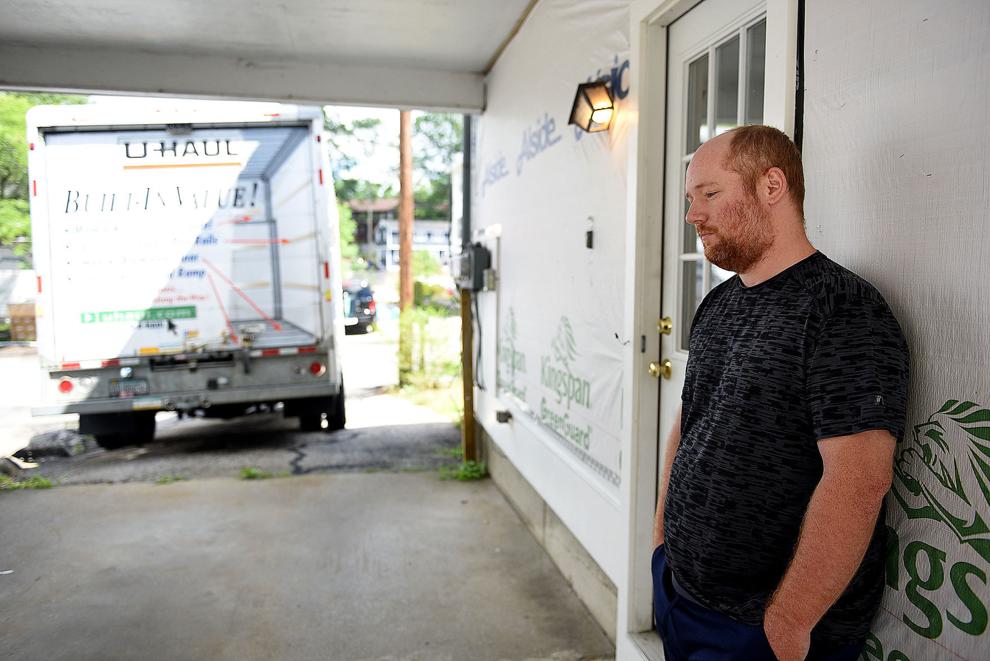 The property manager has told him to clean up the yard, including a hobby car he was working to restore.
He wants to move closer to his parents, who live in Hanover.
"To do this during a pandemic is a kick in the shins," Havener said.
"It's probably speeded me to start looking," said Ronald Pelletier, a retired veteran with 3- and 9-year-old boys. A nursing assistant at the Manchester VA Medical Center, Pelletier has made offers for two houses, only to be outbid.
His real estate agent tells him that people from Boston and other high-density, high COVID-19-susceptible cities are in the market for homes in the area.
The neighbors said they are left to guess about a lot. Will they be forced out when their apartment is next up for interior renovations? How high will their rent go? They can't get straight answers, they said.
"They talk to you like you're simple — 'Don't worry, we'll take care of it,' 'This is all we can tell you,'" Piotrowski said.
Sullivan said he believes communication is taking place, but he doesn't like to hear about notices rolled up in doors. "I have a lot of employees. They're not speaking my every word," he said.
He acknowledges that affordable housing is a problem. He said the solution lies in organizations such as NeighborWorks Southern New Hampshire, which rehabs apartments in blighted neighborhoods and rents them at affordable prices.
Brady Sullivan often helps finance the projects, he said.
For Perkins, 77 is a difficult age to start looking for a new home. He enjoys his apartment and the balcony. The neighborhood is a nice mix of kids, working people and retirees, he said.
He does what he can to cut corners. He's going to apply for public housing. But as long as he can keep working, he said, he can afford the $985 a month.
"Just let me live here," Perkins said, "I'm not going to be around that much longer anyways."