Nothing like a housing shortage and soaring rents to make people forget about bedbugs and substandard housing.
Teria Crocker can't forget. Bedbugs and cockroaches roam her apartment, where she and her husband live with four young children.
No one, especially kids, should have to deal with bug bites when they sleep. But the day after Crocker, who is 37, called the city to complain, she got an eviction notice from her landlord.
She went to court to fight it, but late last month, a judicial referee and judge in Manchester District Court signed papers approving the family's eviction from an apartment with bug problems. In some kind of time-travel logic, they found the bedbug complaints were retaliation for the eviction a day later.
The paper cup where she collects corpses of bugs didn't matter. Nor the video of four scurrying around upholstery.
She has until the end of this month to get out. She has asked the judge who heard the case — Judicial Referee Gerard Boyle — to reconsider.
"I have nowhere else to go. I have the streets or a hotel," Crocker said two weeks ago when she invited me into her $1,300-a-month, two-bedroom apartment.
Crocker lives at 82 West Brook St. The 20-unit building has a storied history. In 2009, former owner Dick Anagnost moved every tenant out, lodged them in a hotel and eradicated the pests from the building.
The Langdon Mill Campaign helped shape a state law about bedbug infestations and how they must be addressed. Anagnost no longer owns the building. In 2013 he sold it to Mohammad Mobeen, who owns many units around the city.
Mobeen would not be interviewed for this story, other than to say that the judge found in his favor.
This is a story — in all its nuances — where it's hard to get at the truth.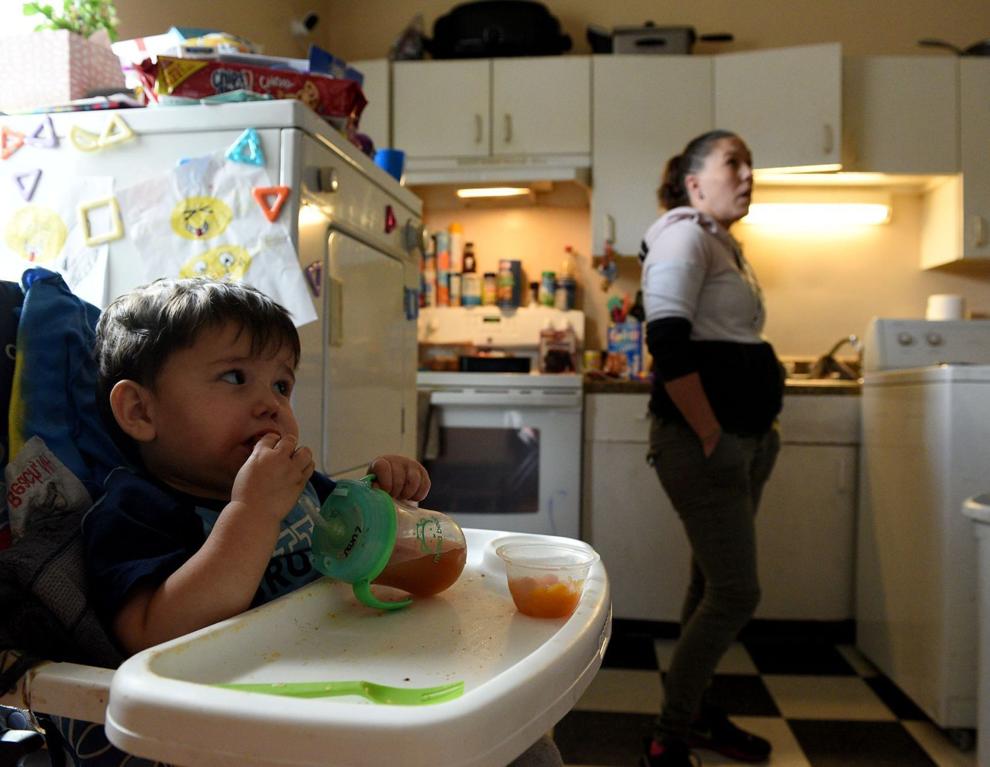 Inspection, confusion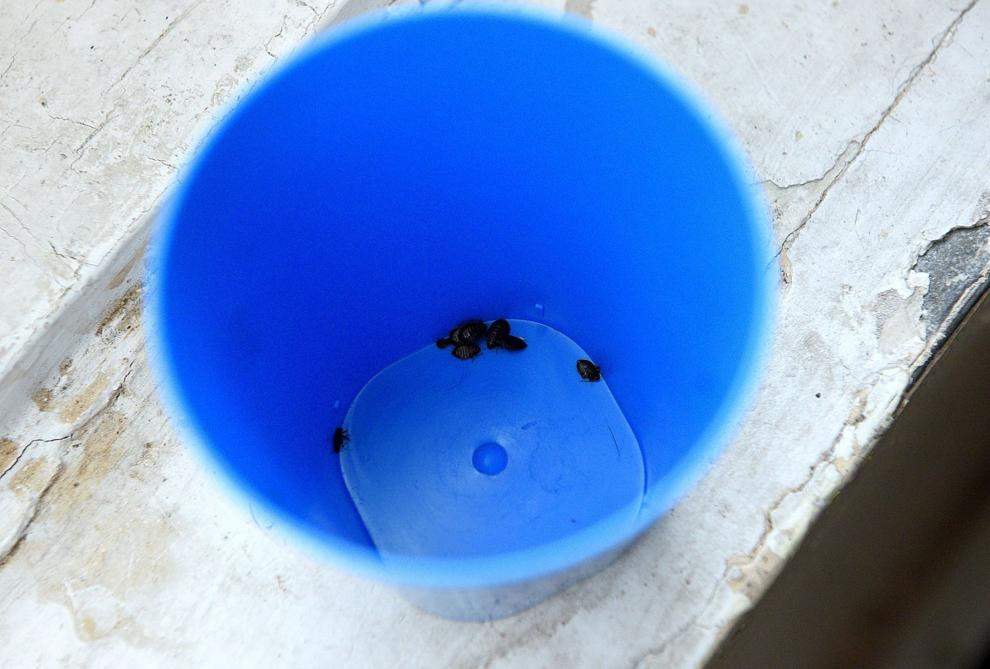 First up is the apartment building itself. For more than a year, the building has lacked a Certificate of Compliance, which would signify that it has passed city inspections and meets health and safety codes.
The city's director of building regulations, Michael Landry, tells me that the CoC program has always experienced backlogs, and the COVID-19 pandemic made them worse.
Late last month, the inspection process started. An inspector visited the property and found 12 violations that Mobeen must address. The more serious include damaged walls and floors and the need to replace smoke detectors. The inspector noted cockroach activity in two apartments, one being Crocker's.
Her apartment has had at least three treatments, according to Landry.
"This was not a building-wide infestation," he said. But the city has a high bar for determining infestation. An inspector must see a live bug before ordering a landlord to spray or take other action, a policy designed to reduce invalid complaints, he said.
Meanwhile, Crocker has admitted to having a cat, a violation of the no-pets provision of her lease. She said it was a rescue cat and she gave it to a friend after she found out she was getting evicted.
Apparently, it was more than one cat. The building file at City Hall includes copies of texts to potential kitten owners that the cat had six kittens.
The eviction issue dealt with unpaid rent, not a pet problem. Crocker said she was a few days late with her August rent, but she paid it all.
Court paperwork appears to back that up. Although the judge allowed Mobeen to evict Crocker, he did not order Crocker to pay back rent, something that's common in eviction cases.
Crocker said he isn't owed back rent. She was late with August rent, paid September rent and withheld October rent because of the bug issue. She participates in the Granite State Organizing Project eviction clinic, so she followed the law when it comes to withholding rent, she said.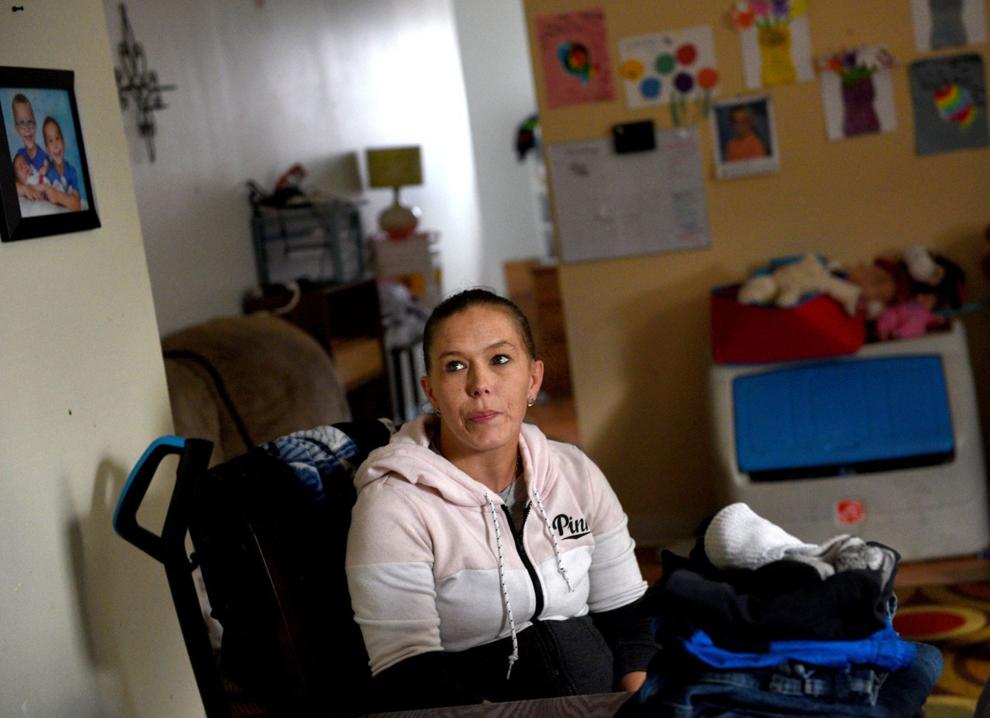 Impending eviction
Meanwhile, she said the bedbugs are getting worse.
During the day, Crocker constantly hunts down bugs. She throws away furniture where she believes they are hiding. She constantly dries clothes and bedding at high heat to kill the bed bugs.
She sprays them with lavender. ("They sit there, they move a couple of seconds, and boom, they're dead.")
But most nights, she still gets bitten.
It's not been good for her family. Her oldest child, who is 9, screams when she sees cockroaches. Her youngest, 18 months, toddles after them as if they were toys.
She moved to the apartment 1½ years ago from Welcome Home, a privately operated rooming house for families that is one step above homelessness. Throughout the pandemic, she paid her rent, she said.
Crocker may have a reprieve from the eviction. She's filed papers asking Boyle to reconsider his ruling. She is at the top of the list for Section 8 housing assistance. And Mobeen has said they will talk after Thanksgiving.
"All I wanted him to do was take care of the bedbugs and cockroach situation," Crocker said, "and he said I was the source of the problem."