I've talked to enough landlords to realize the scourge of a problem tenant. You can evict them, but the laws are stacked against you. The tenants know the system. And a landlord is lucky if he gets out of the mess with only a couple of months of lost rent and an apartment with minimal damage.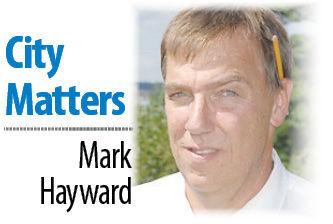 There's not much that most landlords can do otherwise.
Unless you're Manchester police Sgt. Eric Knight and you have the criminal justice system at your disposal.
According to closed-case records, Knight spoke about a problem tenant to the lieutenant of detectives, who launched an investigation that led to the arrest of Steven Dixon.
As many as three detectives worked on the case, which started as a misdemeanor case of property damage. They updated Knight, and he read police reports and encouraged his colleagues to bring an additional charge, according to his own deposition.
When arrested, according to court filings and investigative reports, Dixon watched a bail commissioner first check a box on a form for personal recognizance bail, then called detectives, crossed out her initial decision and sent him to jail on a $500 cash-only bail.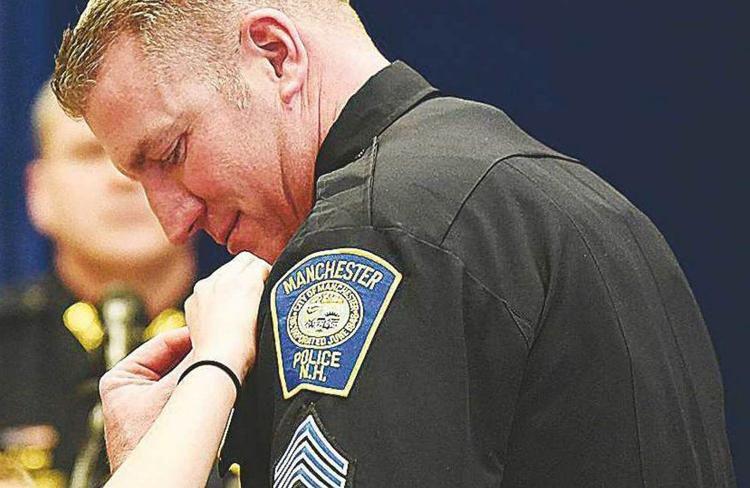 And Dixon endured a subsequent indictment and felony charge when police claimed he told a friend to lie.
"Steve agreed to work for (Knight) in exchange for rent or cheaper rent," reads an interview with Dixon's brother contained in the file, made available under a Right to Know request.
"Then when Steve's health began to deteriorate (and) he could no longer be able to work at all and that meant no rent checks. At that point, (Knight) began using his position as a police officer to intimidate and harass Steve in order to get him evicted," said the brother, whose full name was redacted.
Knight sees it differently.
"He went from being a very good, reliable friend who would get work done for me, to basically not doing anything, not paying his rent. I got complaints from the second floor tenant about how loud they were, screaming. He was just an awful tenant," Knight said during a deposition in the two-year-old case. Knight is the one in trouble now.
He was placed on leave in July 2018 and retired from his 21-year job in October.
He's the subject of a criminal investigation into possible perjury that's being handled by an outside prosecutor; federal prosecutors have also investigated, according to Manchester police.
And the city may be on the hook.
Last September, Dixon's lawyer informed City Hall it is preparing a lawsuit arising from possible violations of constitutional and civil rights.
Dixon is in the clear after Hillsborough County prosecutors dropped charges against him about a year ago. County Attorney Michael Conlon said cases about possible police abuse of power and violation of department procedures concern him.
"We want a credible police force with high integrity who can produce quality material so we can move forward with our cases," he said.
"The Manchester Police Department takes each and every potential criminal complaint seriously, especially if it involves past or present employees," reads a statement issued this week by Capt. Brian O'Keefe.
O'Keefe said his office launched the internal affairs investigation once it became aware of possible perjury. The perjury allegation involves a related issue: whether Knight actually lived at the 290 Dubuque St. triple decker, which he claimed to do so on a Veterans Administration application for a low interest loan, according to the files.
O'Keefe said no other Manchester police officer has been disciplined, and the police department has not changed any policies as a result of the Knight investigation. He said the department has no firewall for department investigations involving crimes in which its police officers are victims.
"We treat all victims the same, no conflict," he wrote in an email.
When he retired, Knight was earning a salary of $94,000 a year and pulling down another $22,000 in overtime. He started collecting a $80,000-a-year annual pension on Dec. 1.
Knight's lawyer, Charles Keefe of Nashua, did not provide input for this article.
Dixon's lawyer, Anthony Sculimbrene, said Dixon did not wish to be interviewed or photographed.
Here's a brief rundown of what happened. The information comes from notes of witness interviews and Knight's deposition.
Dixon started working for Knight in 2015 as a handyman at 290 Dubuque St.
Ever since Knight owned the property, there was an antique safe in the building. It was on wheels, about three feet high; its door was already bent, as if someone had tried to open it. Lettering on it read "J.J. Moreau & Son Agents, Manchester, N.H."
According to Knight, he told Dixon to leave the safe alone and not touch it unless Knight was around. Dixon's brother said he heard Knight tell Dixon he wanted him to crack the safe.
Dixon opened the safe with a friend. Knight said he was so mad when he saw the open safe that he left the house to calm down. Dixon assured him there was nothing in the safe and that they were friends.
Dixon moved into an apartment in June 2016, the same month he opened the safe. He paid about one month's rent, stopped paying and turned into an awful tenant, Knight said.
Knight filed a writ for possession of the property in April 2017.
Then on June 23, 2017, he spoke to detective Andrew Fleming about the safe, more than a year after it was opened.
"Initially, I figured that I'd give my friend the benefit of the doubt that he wasn't lying, but as time went on, I just couldn't get past it and realized that he was lying to me, and I decided to go forth with pressing charges," Knight said.
Knight told public defender Kyle Robidas that he ran Dixon's record at MPD. He also reviewed the case reports, and at one point he suggested detectives bring a witness tampering charge — a felony -— against Dixon. They did so.
On July 11, 2018, prosecutors dropped the charges at Knight's request.
"(Knight) was concerned about the effects of the case on him. He was offended that people thought he was lying," said the prosecutor, Amy Manchester.
The outside prosecutor, Grafton County Attorney Marcie Hornick, has had the perjury charge for a year. She said it remains under investigation.