I'll start this column by admitting that I avoid hard work whenever possible.
So when December comes around and the Union Leader offers something as easy as donating to the Santa Fund for the Salvation Army, I'm all too happy to take out my checkbook.
I, and thousands of donors, can't stand the thought of a child being passed over at Christmas time. We make a donation, and the Salvation Army takes care of the rest.
This is not the case for the Hibernians.
This past Friday capped off an effort that started months ago when the Manchester chapter of the Ancient Order of Hibernians started raising money for their adopt-a-family program. This effort is all-Hibernian.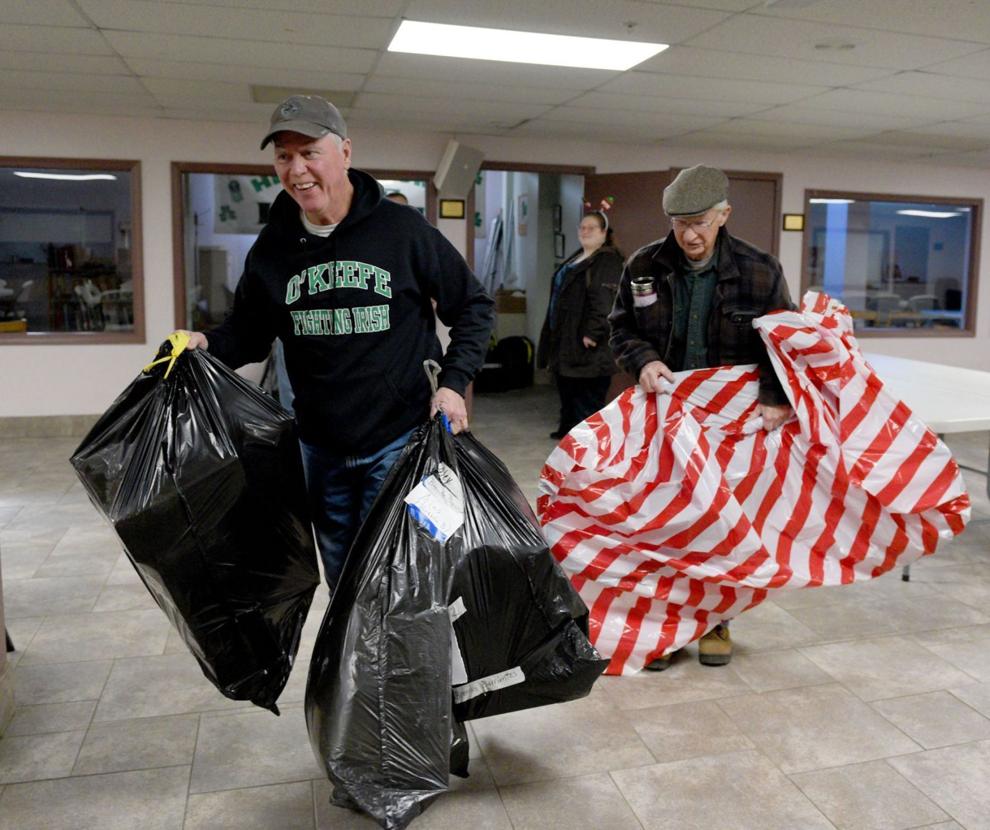 The men raise the money (nothing like a good excuse to play the most quintessential of Irish sport — a golf tournament); they find needy families (tapping a network of principals and social workers at local schools); and then they call up the families and get personal Santa lists for each kids (all in the stealthiest of means).
Its sister organization, the Ladies Ancient Order of Hibernians, shops at local stores to fill the Santa lists. A few days later they host a wrapping party.
Then the men head out for face-to-face delivery, which took place last Friday in the early afternoon when children were still at school.
I accompanied three of them, all squinting as the low sun shot its rays into the unseasonably warm air.
Two wore Irish tweed caps, and the third a green Hibernian jersey.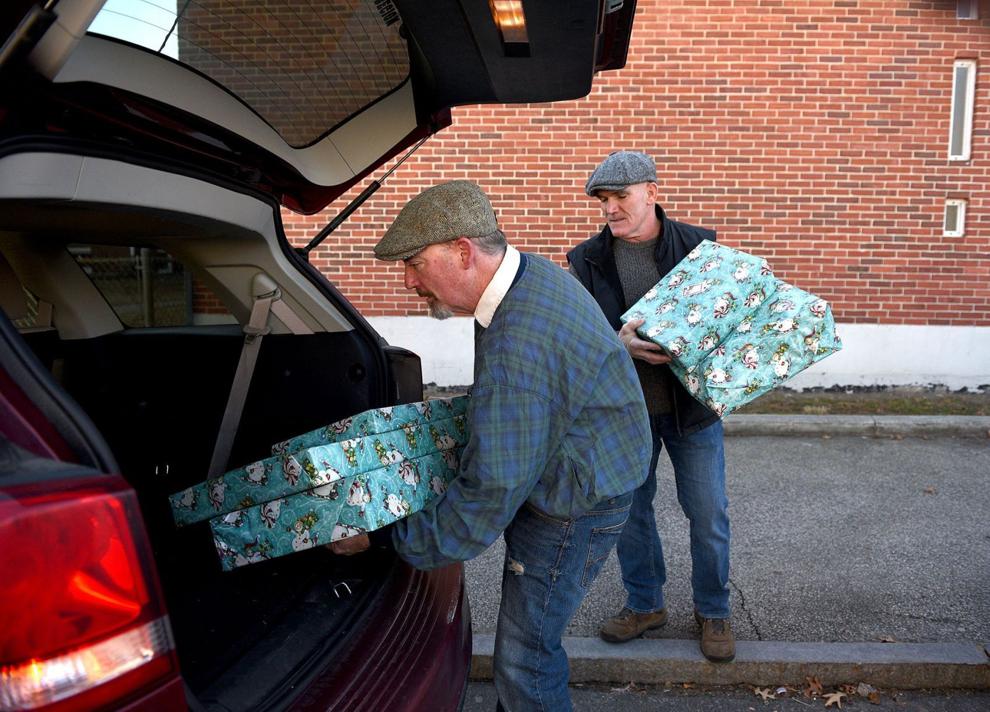 "It means a lot," said Brett Morin, who accepted four bags of wrapped gifts at his one-bedroom apartment in Pinardville. Both he and his wife are restaurant dishwashers.
The pandemic hurt a lot of people financially, he said, and there's not a lot of money for Christmas gifts.
His daughters, 7 and 8 years old, believe in jolly old Santa Claus. They will find snow suits and coloring materials under the tree later this week.
The Hibernians have been working on the adopt-a-family program for at least 30 years, said Jim Murphy. The Salvation Army used to partner with the Hibernians, but they parted ways, and the Hibernians instead contact schools to find families who have nowhere else to turn.
This year their effort will provide joyous Christmas mornings for 13 families and 35 kids. For the past two years, the COVID-19 pandemic has prevented its golf tournament from taking place, so the Hibernians raised $7,400 among themselves.
One member donated both of his stimulus checks, Murphy said.
The fundraising worked out to a little more than $200 per kid. Each family also received a $30 gift card for a grocery store.
"When I grew up, I was one of those kids who got Christmas from the church, and we didn't realize it," said Caitlin Curran, president of the Ladies Ancient Order of Hibernians. It made Santa Claus real, she said.
Curran enjoys the shopping duties, and whispers that many fellow shoppers throw in contributions if they overspend on a child's list. They include gift receipts in the wrapped packages; many of the parents request winter wear, which doesn't always fit.
Several Hibernians stress that they try to find people who aren't enrolled in any other programs. Scott McQuillen, one of the delivery men, said he took his children along for several years once they passed the Santa age.
One year they visited an apartment heated only by an electric oven.
"They got an eye opener; they learn what it's really about," McQuillen said.
The exchange with Morin was very brief. Morin came to the door, they shook hands, wished one another Merry Christmas. They brought the bags inside his entrance foyer.
There was no coffee or shared lunch. No proud dads showing photos of the kids. Truth be told, both sides found the encounter a little awkward. But that's not to say the three weren't enjoying themselves.
When his kids were little, Murphy relished the big surprise of Christmas morning. But now his kids just provide lists. So he works to make Christmas morning a surprise for others.
"You're hopefully giving it to another family," he said, "It makes you feel good about spreading joy."